PCL Construction partners with AOMS Technologies to create "smart construction"
The partnership aims to enhance PCL's cloud-based construction platform to drive the construction industry towards a technologically-advanced future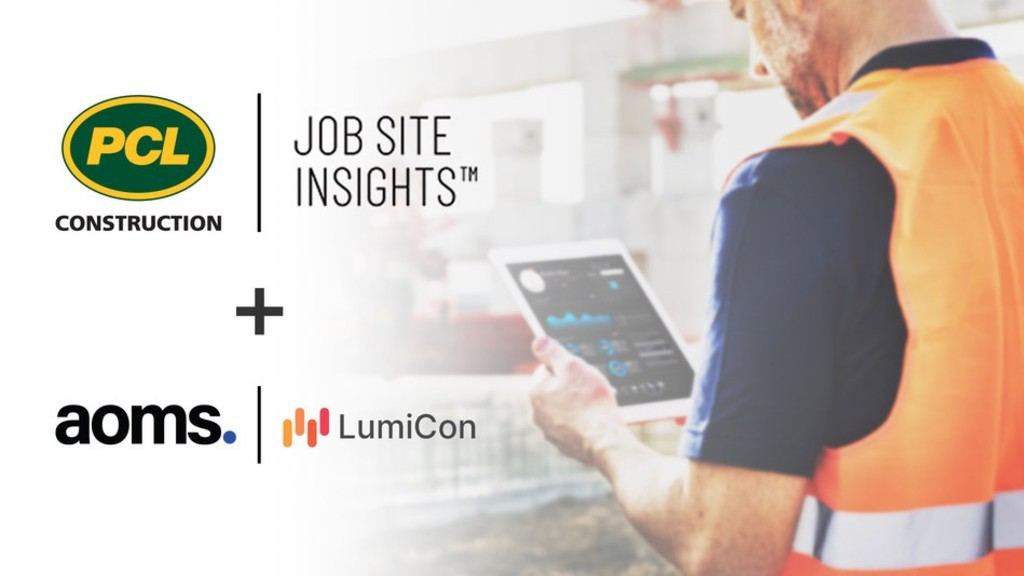 PCL Construction has joined forces with AOMS Technologies. Through this partnership, PCL and AOMS Technologies will make Internet of Things enabled "Smart Construction" a new reality.
To drive the construction industry towards a technologically-advanced future, this partnership will further enhance Job Site Insights (JSI), PCL's cloud-based construction platform that provides a single-pane view into all aspects of work at a jobsite. Additional sensor technology integrated into the JSI platform includes concrete maturity and strength, gases, sound, vibration, air quality, and energy consumption to name but a few.
"We are very excited to unlock the potential of this relationship," said Hamid Alemohammad, CEO of AOMS Technologies. "The partnership with PCL will allow AOMS to fast track the deployment of smart construction solutions. Our joint forces with PCL will help all stakeholders in construction projects to gain real-time visibility into the safety, efficiency, and productivity of the construction sites like never before."
More from Construction Technologies
A bottleneck of haulers waiting to be loaded is inefficient. Idle machines burn unnecessary fuel, increase maintenance costs and decrease resale values when you're ready to trade them in.
When you pair the new Volvo EC950F crawler excavator and A60H articulated hauler, you can load trucks faster. The EC950F can utilize a 10-yard bucket to fill a 60-ton capacity A60H in only four passes — reducing passes lowers fuel consumption and drastically speeds up cycle times to keep your haulers moving. See how the massive EC950F and A60H improve cycle times and more to boost your profitability.