Pandemic pressures put strain on United Rentals first quarter results
Company withdraws full year guidance, praises COVID-19 response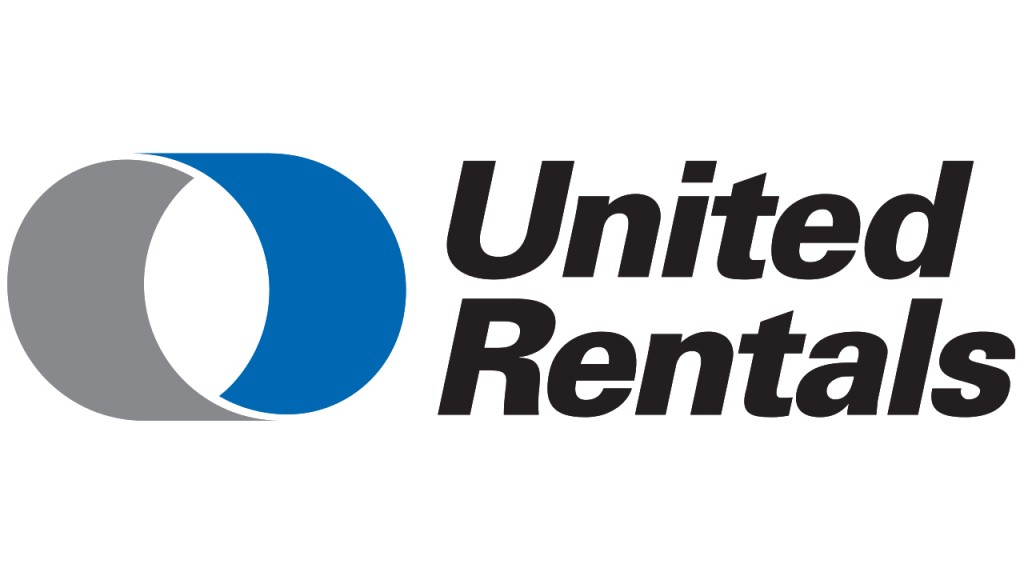 With effects from the coronavirus pandemic striking in March, United Rentals has reported a slight decline in earnings for the first quarter of 2020 and withdrawn its full-year guidance while it continues to respond to COVID-19 effects.
The company stated that its first quarter performance had been in line with expectations until March, when it started to initiate contingency planning to prepare for COVID-19 impact on its end markets. In the process it has focused on a series of workstreams to manage the crisis internally: ensuring employee safety and well-being; leveraging competitive advantages to support customer needs; discipline in capital expenditures; control of core operating expenses; and proactively managing its balance sheet with a focus on liquidity.
"I'm incredibly proud of the way our team has responded to the COVID-19 crisis, and I want to thank them for their extraordinary efforts during this challenging period. Our highest priority is to ensure the safety of our employees and customers in our workplaces and at jobsites," said Matthew Flannery, United Rentals CEO. "The modifications we've made to our operating protocols preserve our ability to serve the needs of thousands of communities, while retaining critical capacity for the return of end-market demand."
Flannery said that while the company has withdrawn its guidance, it's confident that it will leverage resiliency found within its business model.
"We're in the strongest position in our history to respond to this crisis and to prepare for the recovery to come. This includes the strength of our balance sheet and cash flow, as we remain focused on disciplined capital allocation and cost management. We expect our free cash flow to remain substantially positive in 2020, even in our worst-case scenarios," he said.
Summary of First Quarter 2020 Financial Results
Total revenue increased 0.4 percent to $2.125 billion and rental revenue decreased 0.7 percent to $1.783 billion. On a GAAP basis, the company reported net income of $173 million, or $2.33 per diluted share ("EPS"), compared with $175 million, or $2.19 per diluted share, for the same period in 2019. Diluted EPS for the quarter increased 6.4 percent year-over-year, and adjusted EPS increased 1.2 percent year-over-year to $3.35. Adjusted EBITDA decreased 0.7 percent year-over-year to $915 million, while adjusted EBITDA margin decreased 40 basis points to 43.1 percent.
Rental revenue of $1.783 billion was a decrease of 0.7 percent year-over-year.