CDE launches equipment finance offer to make material processing technologies more accessible
The 10x10 finance offer is available across the company's range of all-in-one wet processing and water management solutions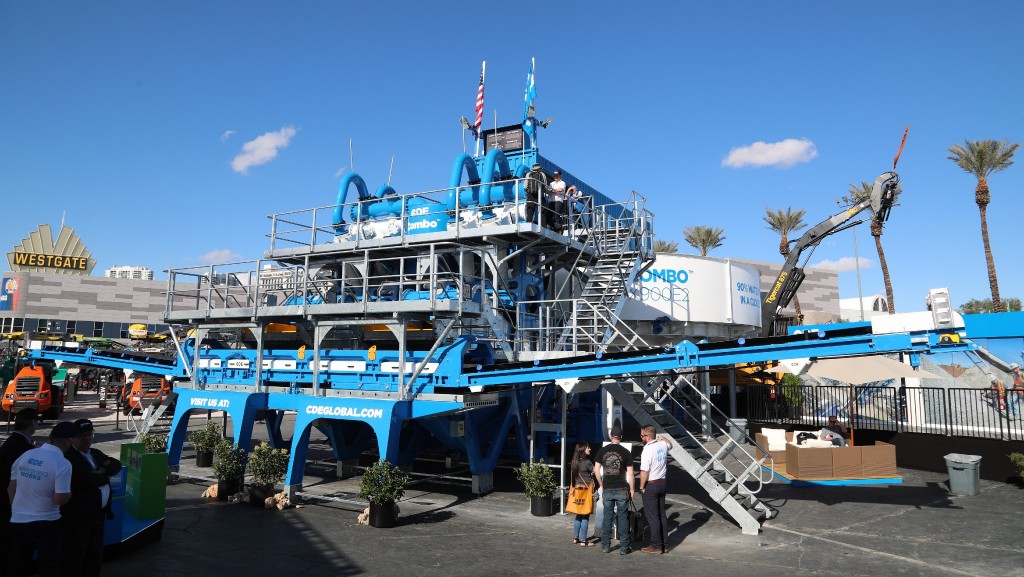 Following the launch of its new 500 tons per hour (tph) Combo X900 at CONEXPO-CON/AGG, CDE has launched a new equipment finance offer to make its technologies more accessible to materials processors in North America.
CDE's new 10x10 finance offer is available across its range of all-in-one wet processing and water management solutions.
The finance structure provides new customers a repayment plan of 10 equal installments; 10 percent up front, and 10 percent spread across nine months from delivery of the sand washing solution.

With an increased capacity, the new Combo X900 is the largest in the series to date. It can process 500 tons per hour of feed material, including natural sand and crushed rock, containing unwanted clay, silt and other organic contaminants to extract quality in-spec washed and graded sand products that are market-ready straight from the belts.

With its single chassis design, the Combo X900 incorporates all essential processes - washing, dewatering, water recycling, and stockpiling - onto one single, interconnected and pre-assembled unit.

New and improved, its Control Cabin has also been repositioned to sit on top of the water tank resulting in a solution that can be adopted across regions with major hot and cold temperature extremes.

Other new features include integrating the standalone water tank into the design of the AquaCycle thickener tank, resulting in a peripheral wall for water storage which has significantly reduced the overall footprint.

It provides customers with almost total independence of water supply and minimizes the requirements for costly site engineering due to its significantly smaller footprint which is, on average, 30 percent smaller than other traditional wash plant setups, according to the company.