Volvo Construction Equipment North America offers Fuel Efficiency Guarantee for articulated haulers, wheel loaders and excavators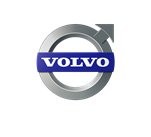 Volvo Construction Equipment North America is backing its dedication to fuel efficiency with a Fuel Efficiency Guarantee program, available with purchase of applicable articulated haulers, wheel loaders and excavators through Dec. 31, 2013.
Fuel costs continue to be one of the most significant operating expenses owners face today. Volvo Construction Equipment continues to maximize operator fuel savings with advancements in product development and technology and is reinforcing this dedication with an expansion of its Fuel Efficiency Guarantee program. The program – which was initially implemented in 2010, offering a Fuel Efficiency Guarantee on Volvo wheel loaders – has expanded to include articulated haulers and excavators. Models covered in the Fuel Efficiency Guarantee program include:

• Excavators – EC220D, EC250D, EC300D, EC340D, EC380D, EC480D and EC700C
• Wheel loaders – L150F, L180F, L220F, L350F, L150G, L180G, L220G, L250G and L350F
• Articulated haulers – A25E, A30E, A35E, A40E, A25F, A30F, A35F, A40F, A35F FS and A40F FS
Qualifying Fuel Efficiency Guarantee machine models are provided a free, three-year, Volvo CareTrack Advanced subscription, valued at $7,000 USD. CareTrack – the Volvo telematics system – provides owners with pertinent machine information to help them reduce fuel costs, optimize performance and maximize uptime, including real-time machine operating data and fuel reports, utilization reports, warning notifications via phone or computer and machine diagnostic history. Service reminders and history as well as parts alerts are also provided for operator ease of use and extended machine lifetime. Using GPRS (mobile network) or satellite technology, data is available for users securely and instantaneously online.
At the time a qualifying model is purchased, fuel efficiency data will be measured using the Volvo CareTrack system. Based on fuel consumption reports, Volvo Construction Equipment will evaluate the fuel efficiency and share the difference in fuel cost with the equipment owner if the machine does not meet model-rated fuel efficiency levels. If reports show a machine is underperforming in field use, Volvo and its dealer network will provide assistance to review specific end-user applications/operations.
For maximized performance and efficiency, Volvo recommends operators enroll in a customer support agreement through their local dealer. Volvo customer support agreements are designed to help operators achieve maximum cost control and minimum downtime, allowing owners to tailor Volvo machine maintenance to the specific needs of their operation at a fixed cost. Customers who enroll in a customer service agreement will receive double the fuel cost reimbursement under the Fuel Efficiency Guarantee program. Customers who enroll in a Blue, Silver or Gold level Customer Support Agreement will receive an additional two-year subscription in CareTrack for a total of five years' free service.
This program is solely a guarantee of remedy and shall not constitute a warranty. Guarantee is non-transferable and available in the U.S. and Canada only. Some restrictions apply. For full terms and conditions of the Volvo Fuel Efficiency Guarantee program, visit http://www.volvoce.com/constructionequipment/na/en-us/products/fuel-efficiency/Pages/guarantee.aspx.