Hitachi wheel loader earns EquipmentWatch highest retained value award
EquipmentWatch has announced the winners of the 2020 Highest Retained Value Awards and the 2020 Lowest Cost of Ownership Awards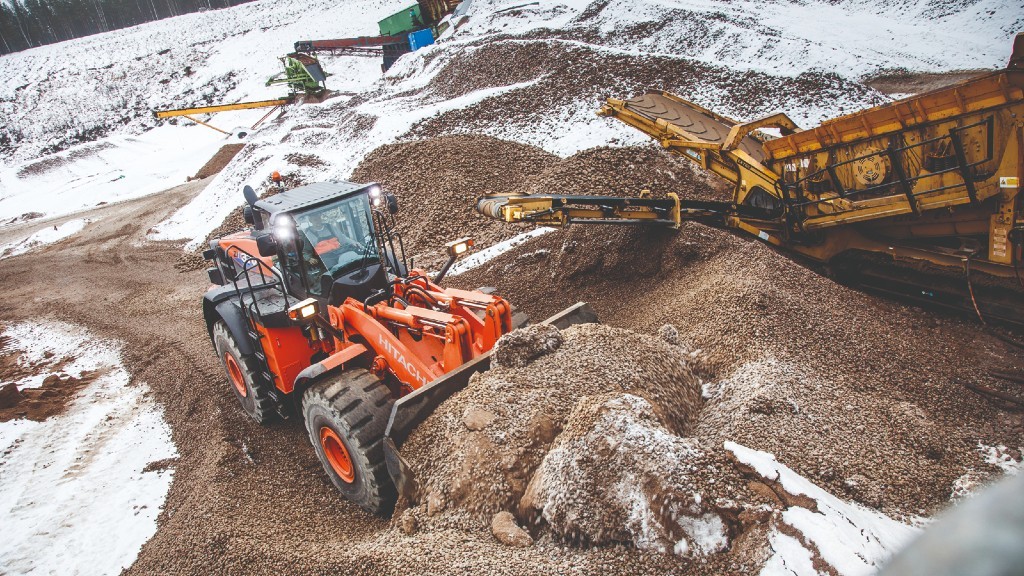 EquipmentWatch named the winners of the 2020 Highest Retained Value Awards (HRVA) and the 2020 Lowest Cost of Ownership Awards (LCO). The Hitachi ZW550-6 wheel loader earned the Highest Retained Value Award of 2020.
The awards cover 50 categories of construction, lift/access and agricultural equipment, and are powered by EquipmentWatch's database.
Recognizing a record 25 different manufactures across the 50 categories indicates the competition was tight for 2020.
Highest Retained Value Awards
HRVA winners are determined by EquipmentWatch Values analysts, who looked at the most popular equipment series observed on the resale channel over a 12-month period in 2018 and 2019. Series without a model in current production were removed. Only equipment series which consist of at least one model contained in the EquipmentWatch Residual Values software were considered.

Hitachi ZW550-6 Wheel Loader
The ZW550-6 makes a strong case for large-scale production and quarry operators to include Hitachi on their "must see" list when they are looking for a big, dependable machine.
The ZW550-6 leads off the new Dash-6 series of Hitachi wheel loaders. Weighing in at 104,000 lbs. and 512 HP, and equipped with an 8.2 cu. yd. or 9 cu. yd. bucket, it's a robust piece of production machinery built for the heaviest applications. With its standard Dual Z-Bar linkage, high tipping load, and high breakout force, Hitachi designers had clearly set their sights on tough rock handling as well as loading high volumes of soil and fill.
Loading tasks are further simplified with the Hitachi's ZW-550-6 responsive lift/bucket prioritization. Its Parallel Tilt & Lift movement smooths out digging operations while the tandem function prioritizes the bucket when dumping. Then the automatic return-to-dig function resets the bucket for the next load.
With standard joystick steering, there's no steering wheel to obstruct the operator's view of the work zone. Hitachi also opens up the view to the rear by relocating the exhaust stack to the far end of the rear cowling. Sight lines are further enhanced by the ROPS design, with frame struts forward and away from the corners of the cab. A rear safety camera is standard equipment. Proximity detection provides audible and visual alerts for stationary and moving objects out to 20 ft. from the loader.