AGF Access Group provides equipment for Montreal light rail project
The electric and fully automated metro transit network is the largest mass transit project in Quebec in the last 50 years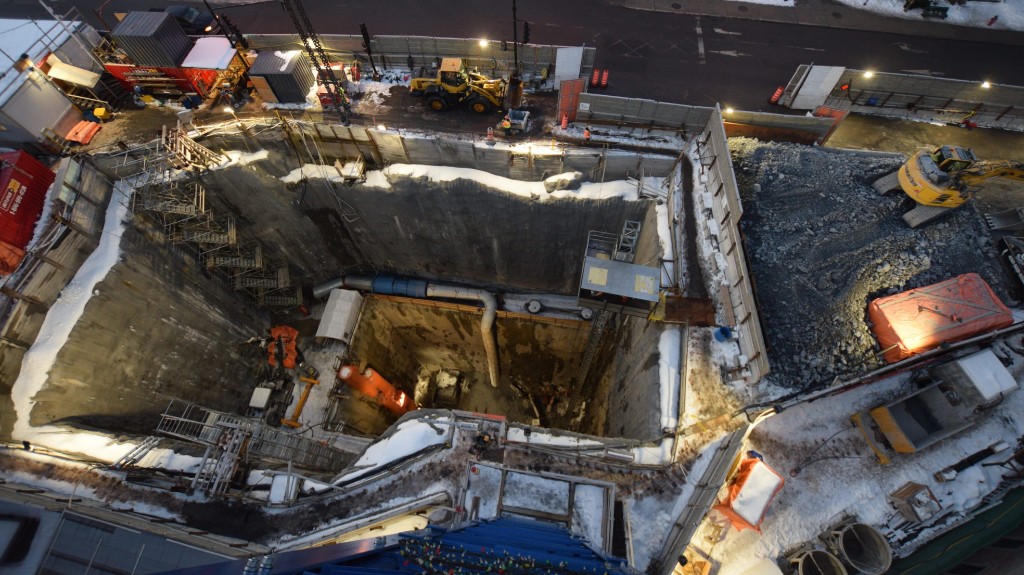 Montreal-based AGF Access Group (AAG) was selected by NouvLR to supply equipment and services to assist with the construction of the Edouard-Montpetit station, part of the new Réseau Express Métropolitan (REM). The REM is an electric and fully automated metro transit network and is the largest mass transit project in Quebec in the last 50 years.
Jamco, AAG's Quebec-based construction hoists and transport platform (TP) rental arm, provided a Hydro Mobile S Series transport platform for the initial phase of the project and will provide a temporary construction elevator for the second phase. Dedicated operator safety training, fences, stair towers, a small fixed platform, pier access to formwork, hoarding and other services are also being provided.
The construction of the Edouard-Montpetit station required the digging and removal of 30,000 cubic meters of rock, as well as building the entire infrastructure for the station. During the digging phase, an electric Hydro Mobile S Series TP provided access for personnel to build the base of the deep pit and to start erecting the steel structure, approximately 70 m (230 ft) or 20-stories down.
The S Series TP, provided in December by Jamco, has a capacity of 2,449 kg (5,400 lbs) and travels at 9 m (30 ft) per minute. The platform has overhead protection, emergency descent system and overload protection.
AAG engineers developed a customized approach in which chemical epoxy anchors affixed the TP to the rock face. "In my 40 years of experience, I have never seen a project like this," said Marcel Jameus, President, Jamco. "Usually, we anchor TPs by drilling directly into the concrete, but because the wall is made of limestone, we developed our own innovative solution."
Once the pouring phase begins, workers will efficiently travel 61 m (200 ft) per min using a temporary construction elevator from road level to the pit's bottom and back.
The Edouard-Montpetit station will be one of 26 stations on the new 67-kilometre network. NouvLR (SNC-Lavalin, Dragados Canada Inc., Groupe Aecon Québec Ltée, Pomerleau Inc. and EBC Inc.) won the contract in 2018 to do the engineering and general construction of the entire project. Work on the Edouard-Montpetit station began in July 2018 and will continue until 2022.
Related Articles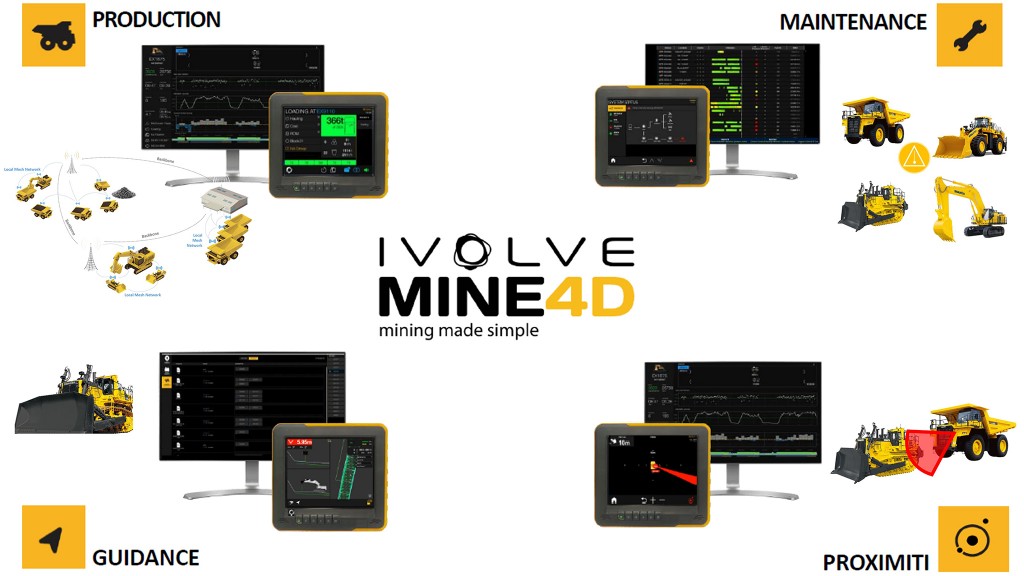 Komatsu targets expanded fleet management for smaller operations with iVolve acquisition