Liebherr crawler crane offers enhanced safety, easier handling
The LR 1300 SX features an updated cab, enhanced safety, and added assistance systems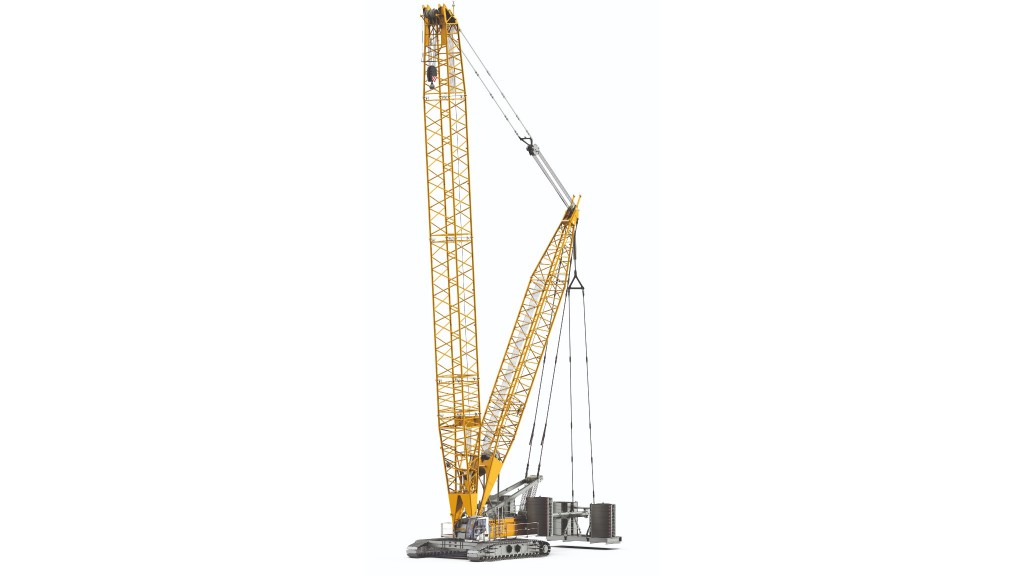 Liebherr presented the LR 1300 SX at this year's CONEXPO-CON/AGG. The crawler crane features numerous assistance systems which increase operational safety and simplify handling.
The LR 1300 SX has a lifting capacity of 661,387 lbs (300 t). For heavy loads, the crane can be fitted with a derrick boom in combination with an additional counterweight. The new suspended counterweight of the LR 1300 SX no longer has a fixed counterweight radius and instead can simply be hydraulically displaced.
Assistance systems
Crane operation can be demanding during lifting jobs - even when the hook is empty. If the center of gravity of the crane is too far forward, there is a risk that the crane can tip when lowering the boom and jib.
The Liebherr assistance system "Boom Up-and-Down Aid" indicates the approach to the tipping border and automatically stops operation before the operator unintentionally enters an unsafe zone. It assists the operator in leaving the danger zone without having to activate the safety bypass switch.
The new Liebherr LR 1300 SX is also fitted with wind sensors on the main boom and jib. Both the measured wind speed and the actual crane configuration (boom length, boom angle) are taken into consideration when calculating the current hazardous situation for the crane. When the conditions become too dangerous, the system gives a warning. The actual status is visible for the operator in the cabin at all times. At wind speeds of 10-16 m/s the operator can adjust the maximum lifting capacity through a simple selection on the control panel.
Ground pressure visualization
In addition to the influence of the wind, the ground load-bearing capacity and the monitoring of the ground pressure are also significant factors for the safe operation of the crane. The Ground Pressure Visualization of the new Liebherr crawler crane LR 1300 SX calculates the current ground pressure of the machine in real time and compares it with the specified safety limits of the relevant position. The ground pressure is displayed in the operator's cab and the operator is constantly aware of whether the machine is situated in, or is approaching, a critical area. Dangerous work maneuvers can so be avoided or adapted in good time.
Personnel lifting and new cabin design
The LR 1300 SX is approved for personnel lifting. This mode is selected using a separate key switch. Thanks to the EC type approval certificate of the Liebherr crane for the occasional lifting of persons, local approval from an acceptance authority is no longer required by the crane operator. The statutory emergency generator and emergency controls required for personnel lifting are offered by Liebherr as a simple Plug-and-Play solution.
The Liebherr LR 1300 SX is fitted with a new cabin concept, which focuses on increased operator comfort. This is achieved through a modern air-conditioning system with improved airflow, an optimized field of vision and reduced noise protection, as well as an ergonomic orthopaedic operator's seat with integrated heating and cooling. Further features for the operator are an optional cooler for snacks as well as a USB port for charging mobile phones
Related Articles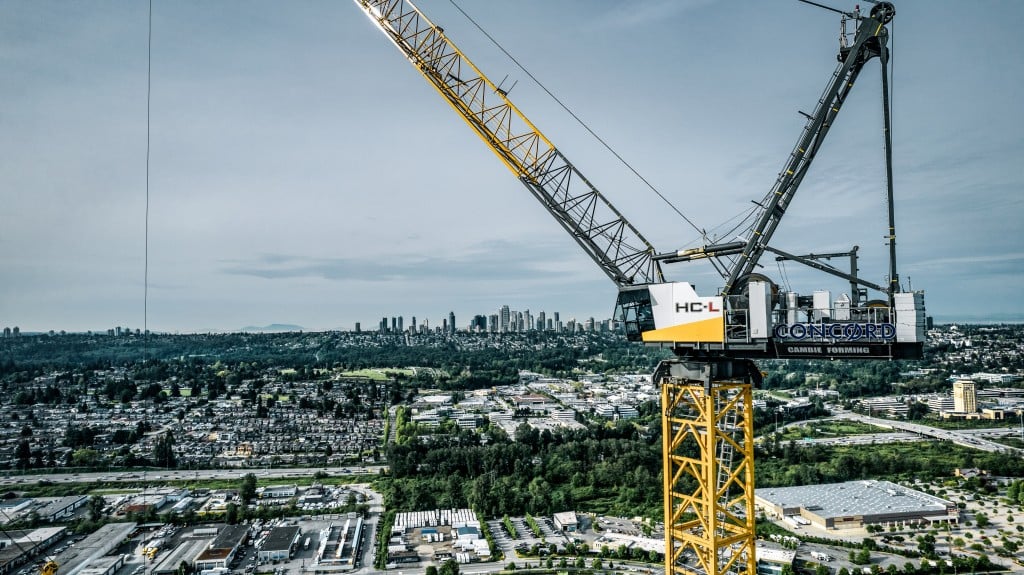 Cambie Forming to build 56-storey Burnaby residential building using newly bought Liebherr tower crane