Liebherr reveals crawler concrete pump at CONEXPO-CON/AGG 2020
The newly released THS 110 D-K features a maximum concrete output of 102 m3/h, among other features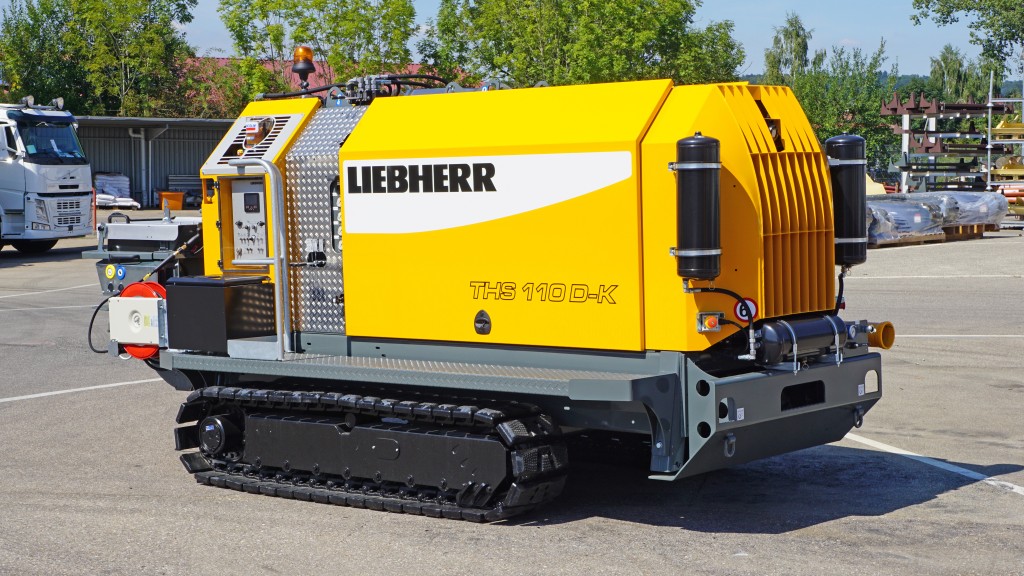 The six-cylinder engine complies with the Tier 4f emissions standard and therefore complies with current environmental regulations.
Smooth running and enhanced suction performance are the hallmarks of the THS 110 D-K, while an open hydraulic circuit guarantees reduced system maintenance requirements. Additional structural details also contribute to optimum serviceability. The pump's design allows for quick and easy replacement of wear parts. The smooth surfaces of the pump housing are easy to clean and the shape of the concrete hopper, devoid of edges and projections, minimizes the accumulation of concrete residue and soiling. An extensive standard scope of delivery for the crawler concrete pump includes a 500-litre capacity water tank with water pump, as well as a lockable toolbox.
The new Liebherr crawler concrete pump is particularly suited for applications in which pumping of the concrete is constantly being relocated around the building site. Maneuvering and operation of the crawler track-mounted concrete pump is effected via remote control.
A typical application for crawler concrete pumps is the supply of concrete to drilling equipment for bored piling foundations. Deep holes are drilled into the ground and then filled with concrete following extraction of the drill. Crawler concrete pumps are employed alongside the drilling equipment at the various operation points, whereby the concrete hose remains permanently connected to the drilling equipment.
Company info
Related products
More from Concrete Construction
A bottleneck of haulers waiting to be loaded is inefficient. Idle machines burn unnecessary fuel, increase maintenance costs and decrease resale values when you're ready to trade them in.
When you pair the new Volvo EC950F crawler excavator and A60H articulated hauler, you can load trucks faster. The EC950F can utilize a 10-yard bucket to fill a 60-ton capacity A60H in only four passes — reducing passes lowers fuel consumption and drastically speeds up cycle times to keep your haulers moving. See how the massive EC950F and A60H improve cycle times and more to boost your profitability.