KIMTEK releases ultra high-pressure pump system
The company has expanded its FIRELITE UTV transport skid unit line with the new addition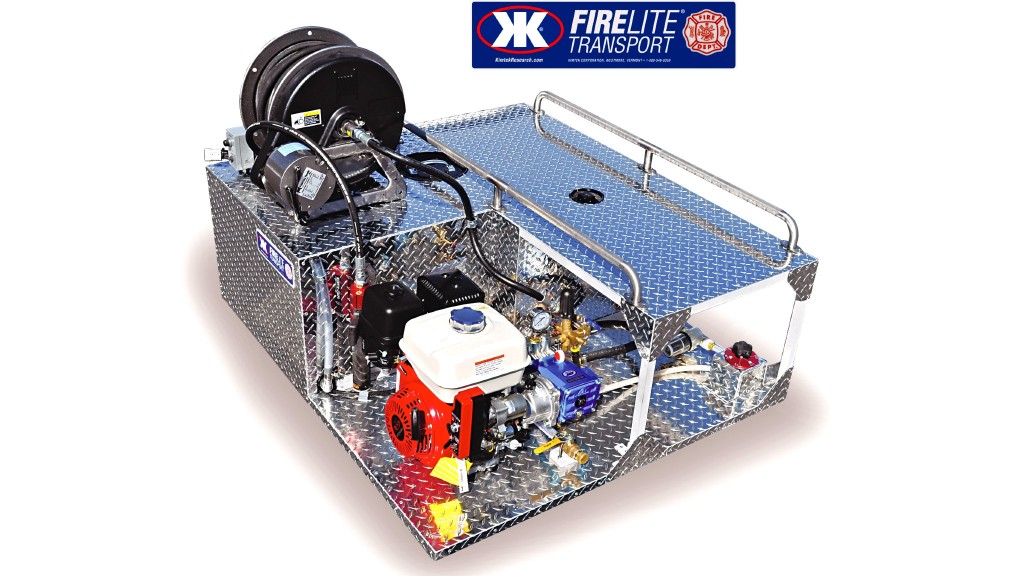 KIMTEK has expanded its FIRELITE UTV Transport Skid Unit line with new models designed for fire departments needing the capability of an ultra-high pressure pump on a compact skid unit specifically suited for UTV side-by-side chassis.
The FCAT-209 and FCAT-209-85 models feature CAT UHP pumps powered by electric start Honda 9HP motors. These triplex pumps deliver 6.7 GPM at 1200 psi.
KIMTEK'S new FIRELITE slip-on/skid units also include a CAT dual-strike UHP nozzle that delivers water or Class A foam solution with the included CAT Class A foam induction system. Equipped with electric rewind Hannay 1500 UHP series reels with 100 feet of 1/2" UHP booster hose, the FCAT-209 is available with a 55 or 68 gallon tank and the FCAT-209-85 is available with an 85 gallon tank.
KIMTEK's new FIRELITE UTV Transport Skid Units are affordably priced yet produced with quality materials. Sharing the signature distinctions of all KIMTEK Skid Units, the new FCAT-209 and FCAT-209-85 models incorporate all-aluminum diamond plate construction and aluminum tubing chassis.