Canadian contractor EPCOR among winners of B2W Software 2020 Client Innovation Awards
EPCOR of Edmonton was recognized with the Best Use of a Single B2W Product Award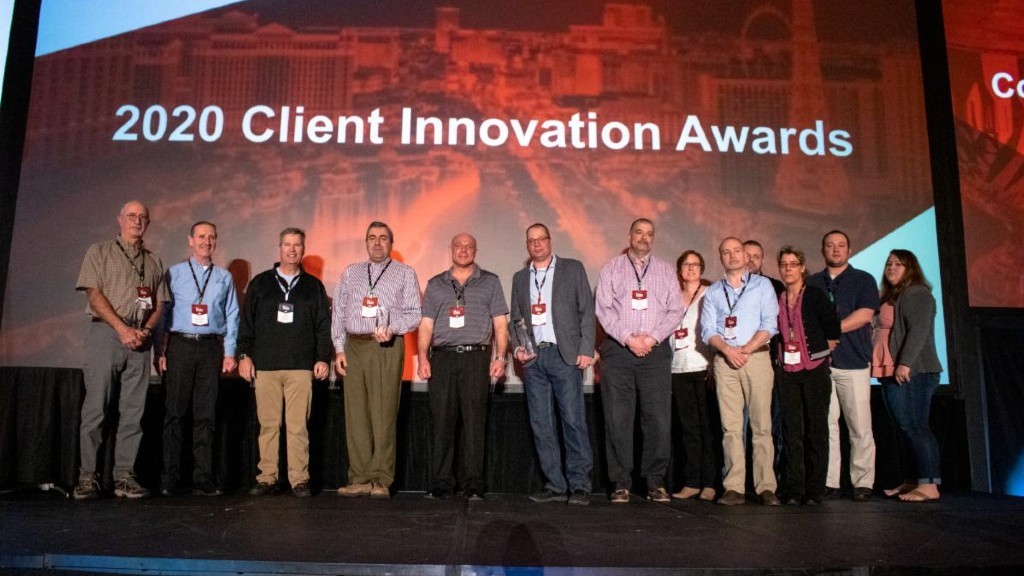 Heavy construction management software company B2W Software has announced it has named a Canadian contractor among the winners of its 2020 Client Innovation Awards during the company's annual User Conference in Las Vegas in March.
EPCOR of Edmonton, Alberta was recognized with the Best Use of a Single B2W Product Award for more effectively managing project estimating and bidding and coming within 2 percent of actual costs, using B2W Estimate.
EPCOR replaced spreadsheets with B2W Estimate to manage estimating and bidding for projects in Canada and the U.S. The company documented how estimates are completed in less time and can be more effectively analyzed and reconciled with actual production costs. Multiple estimators can also work collaboratively, and the more efficient estimating process has freed up engineers to complete other tasks.

Lancaster Development, a heavy highway contractor based in Richmondville, NY, earned the Best Use of the B2W ONE Platform Award. Co-owner and President Mark Galasso says more profitable bidding, access to daily production data and cohesive resource scheduling are among the benefits of using B2W Estimate, Schedule, Track and Maintain in combination. The company also increased equipment uptime to 95 percent through proactive maintenance and eliminated redundant data entry for radical improvements in payroll processing speed, accuracy and efficiency.

B2W presented the Outstanding Vision Award for unique use of its software to Lakeside Industries. The paving contractor operating in Washington and Oregon mapped out distinct field data capture and analysis processes and requirements across 14 divisions and 17 asphalt plants, and then leveraged the versatility of B2W Track to implement the software company wide for 135 users within four months. Benefits of the switch to customized electronic field logs include more accurate data from the field with less effort from foremen, enhanced daily reporting and a smoother integration with the company's accounting system.

Severino Trucking cited significant improvements in shop productivity and equipment uptime since implementing B2W Maintain to standardize equipment maintenance processes. The software has helped the highway, sitework and utility contractor based in New Hampshire to establish consistent preventive maintenance programs and work order processes for close to 300 pieces of equipment and cut emergency repairs in half.
Company info
99 Bow Street, Suite 500
Portsmouth, NH
US, 03801

Read more