Tobroco-Giant enters 5-ton class with release of new wheel loader
The G5000 X-TRA has a service weight of 11,250 lbs. and is equipped with a 75 hp Kubota engine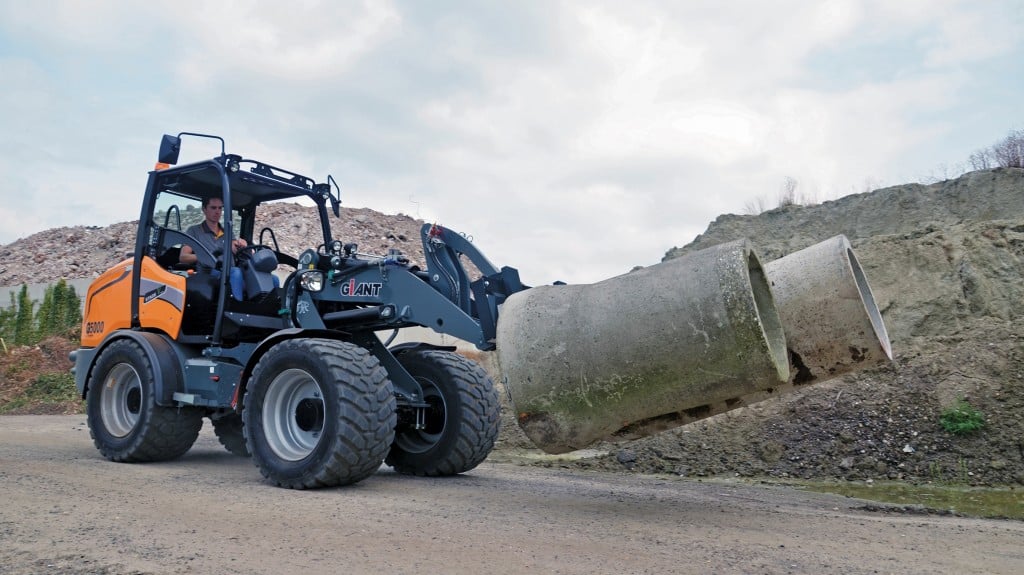 With the introduction of the G5000 X-TRA, TOBROCO-GIANT will be active in the 5.0 tonnes class for the first time. The wheel loader has a service weight of 11,250 lbs. and is equipped with a 75 hp Kubota engine.
The engine is equipped with a catalytic converter (DOC) and soot filter (DPF) to meet the latest, EU Stage V, clean engine standards. Combined with hydrostatic 4-wheel drive with automotive control and 100 percent switchable locks on both axles, the machine will always have enough grip, a lot of pulling force and smooth movement.

Work comfortably and safely
A comfortable working environment has been created in the cabin. The steering column is fully adjustable and all necessary information can easily be read from a central display. While using the joystick, the operator can rest their arm on the ergonomically shaped armrest. All key functions are close to the joystick so that they can be easily operated.
The machines are standard equipped with a safety roof that can optionally be extended to a full-option cabin. The cabins of the G5000 X-TRA has been extensively tested by an independent authority and are internationally ROPS/FOPS certified. All around visibility allows safe and precise operation.