Terex and Cropac partnership results in a strong first quarter
Cropac placed orders for 16 new Terex tower cranes in Q1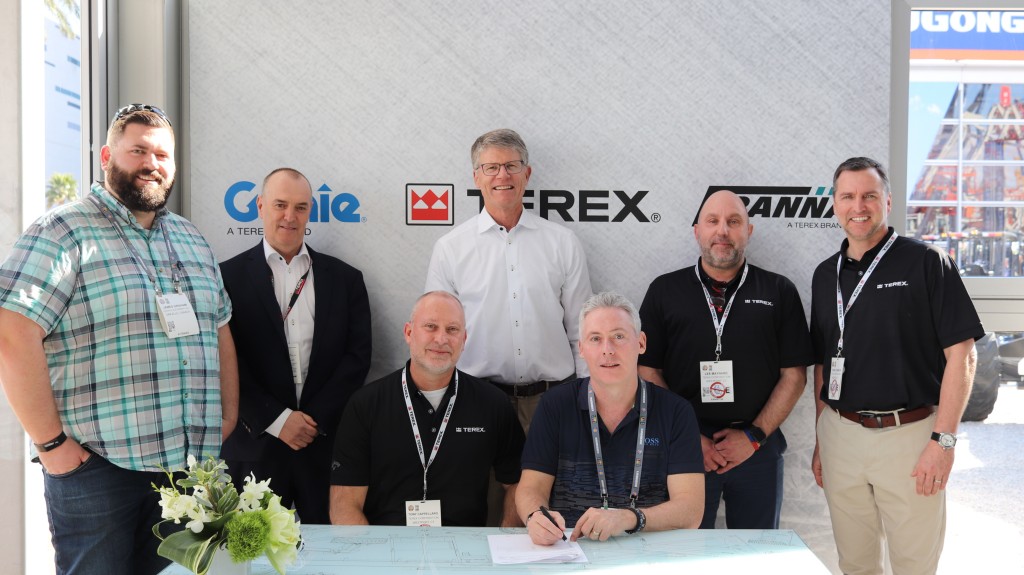 Cropac Equipment with locations throughout Atlantic and Eastern Canada continues to see growing demand for Terex tower cranes throughout its distribution territory.
They placed orders for 16 new Terex tower cranes in Q1.
"Our latest orders reflect the strong demand in our territory for Terex Tower cranes from both existing as well as new customers which is a testament to Terex Tower cranes performance, reliability and continuous innovation that leads the market. Cropac Equipment prides itself in its after-sale service support and ensuring that we always have the right crane for our customers when they need it and the broad tower crane product offering from Terex allow us to do that," said Cropac President, Bill Finkle.
On top of the Terex SK 415-20, Cropac also purchased a few models of the recently launched CTT 472-20 flat top tower crane. The versatile crane features eleven jib configurations (from 98 to 262 ft; 30 to 80 m) and a load chart delivering a maximum 22 USt (20 t) and up to 4.9 US ton (4.48-tonne) at max jib length.
"CROPAC's commitment to Terex tower cranes, their excellent after sales support and technical service has made them one of our top performing distributors in North America. We appreciate their focus on developing the tower crane business in the eastern Canadian market over the least 3 years and their hard work has contributed to significant market share growth," said Tony Cappellaro (North American Tower Crane).
Also included in the multiple Cropac orders were the CTL 272-18 luffing jib tower cranes, which are well suited for working in urban environments, have a maximum capacity of 19.8 USt (18 t) and a jib tip capacity of 3.2 USt (2.9 t) at 200 ft jib (61m) with single line pull.
Company info
Related products