Liebherr expands crawler crane lineup, increases load capacities
Performance and load capacities are both increased by up to 15% on the HS 8200
The HS 8200 is the new Liebherr duty cycle crawler crane in the 200-tonne (440,925 lbs) category. Thanks to the newly designed drive system, the performance is increased by 15 percent. Load capacities are also increased by up to 15 percent.
The new duty cycle crawler crane is the optimum machine for extraction work and is capable of not only using a dragline bucket, but also a grab. For deep foundation purposes, the machine can be applied for dynamic soil compaction, as well as fitted with a casing oscillator or fixed leader. When digging a shaft, the winches can even be used with the full 77,162 lbs (35 t) line pull in the fourth layer. Due to various counterweight options, the duty cycle crawler crane is also effective in lifting operations.
The new design allows the maximum transport weight of the HS 8200 to be reduced to 105,822 lbs (48 t). In comparison to the previous model, that means a reduction of 26,455 lbs (12 t). The rails and walkways on the uppercarriage, which enable safe access to all service and maintenance points at all times, do not have to be dismounted during transportation. This facilitates quick transfers between jobsites and is a significant economic advantage.
Ground pressure visualization increases operator safety
The ground load-bearing capacity and the monitoring of the ground pressure are decisive for the safe operation of a construction machine. The ground pressure visualization of the HS 8200 calculates the current ground pressure of the machine in real time and compares it with the specified safety limits of the relevant jobsite. The ground pressure is displayed in the operator's cab and the operator is permanently aware of whether the machine is situated in, or is approaching, a critical area.
Company info
Related products
Related Articles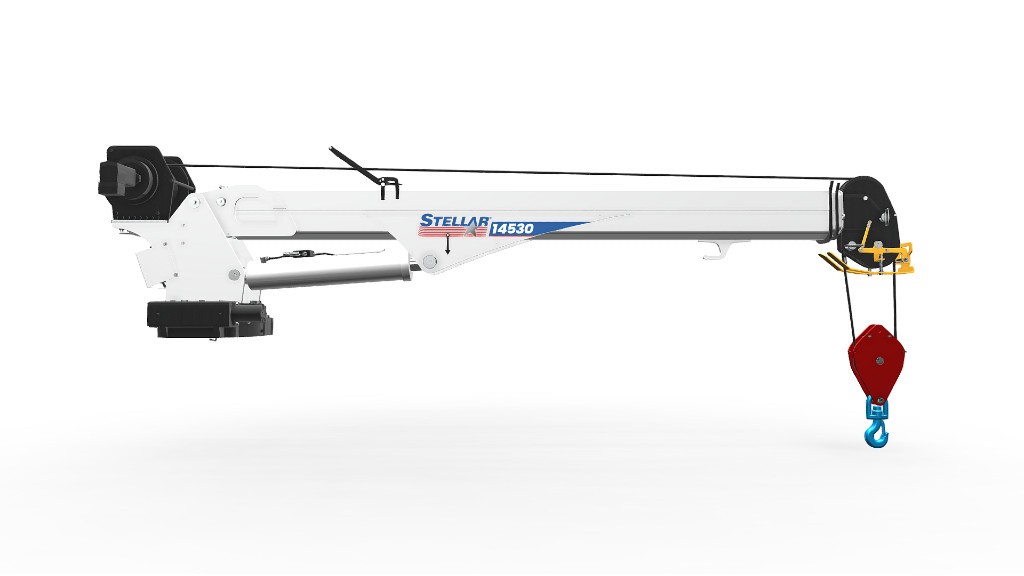 Redesigned Stellar hydraulic service crane features reduced weight, lift planning system