Action Equipment doubles down on commitment to Magni, adding 20+ Magni telescopic handlers to their fleet​​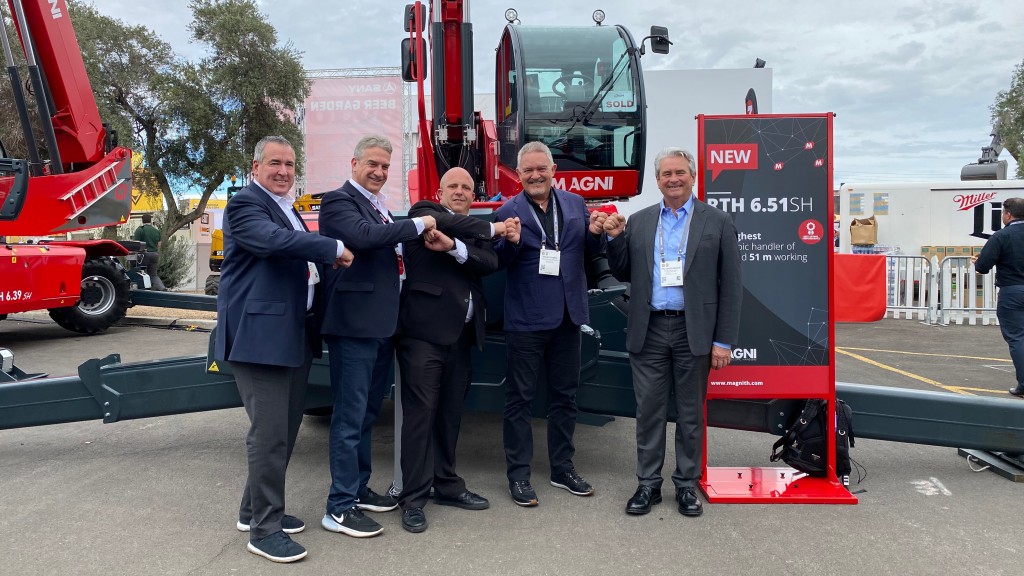 Magni America LLC, a world leader in rotating and heavy lift telescopic handlers is excited to announce that Action Equipment has committed to adding 20+ Magni Telescopic Handlers to their fleet over the course of 2020 in order to better serve their customers in the Southeast.
Magni America is excited that Action Equipment is reaffirming their commitment to Magni Telescopic Handlers, with Vice President Gary Weisman stating, "We are thrilled that Action Equipment has decided to double down on their commitment to Magni. We're so excited to continue working with Action to sell, rent, service and provide support of Magni Telehandlers in the Southeast."
Magni models include 16 Rotating Telehandlers with lift heights from 57' - 167' and lifting capacities from 8,800 - 28,600 lbs. In addition, Magni offers 8 Heavy Lift Telehandlers with capacities from 22,000 - 110,000 lbs. Lastly, Magni produces 2 unique Fixed Boom Telehandlers with lift heights of 63 & 78 feet and capacities of 11,000 & 13,200 lbs.
Magni America is particularly excited that Action Equipment has chosen to add the brand new RTH 6.51 to their fleet. This rotating telehandler has a world record maximum lift height of 167 feet and a maximum capacity of 13,200 lbs. As with all Magni's, there are over 100 attachments available allowing Magni's to operate as many machines in one.
'We're looking forward to continuing our relationship with Action and are excited that they are adding many machines including the RTH 6.51 to their fleet." said Joe Leinwol, Vice President of Sales at Magni America.
Related Articles
Searching for the best-performing excavator? Your search ends here. We tested the Volvo EC350E and EC380E against a leading competitor in three different tests: trenching, truck loading and lifting capacity at reach. The results show a 20% difference in cost-per-ton, a 15% difference in tons-per-hour and a 12% difference in both operating costs and lifting capacity. See the results and put an end to your search for the best excavator.