Liebherr and Leica Geosystems enter into integrated technology partnership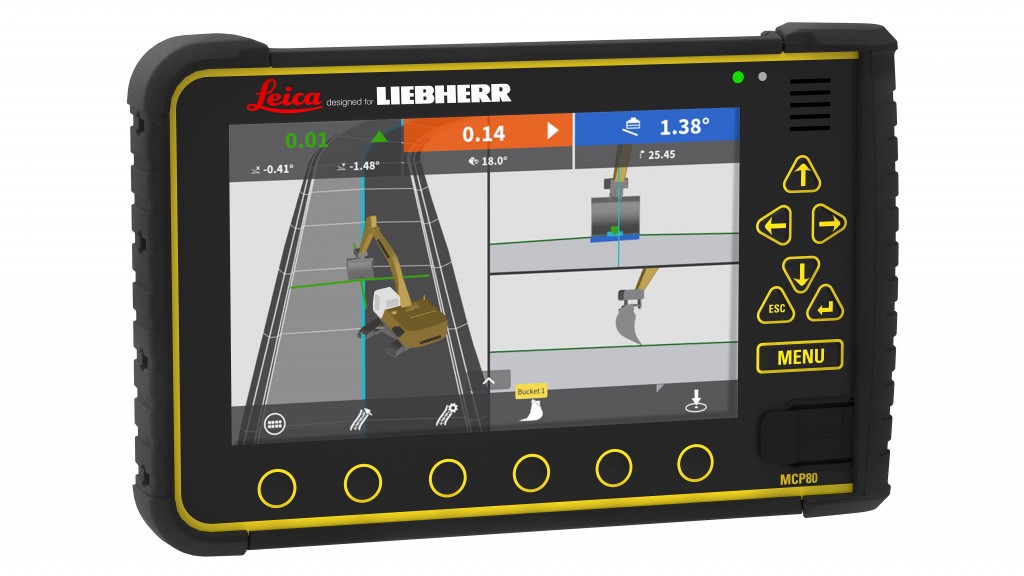 Liebherr and Leica Geosystems, part of Hexagon, will enter into a strategic partnership in the field of machine control solutions.
In future, Liebherr wheeled and crawler excavators of generations 6 and 8 can be optionally equipped from factory with 2D and 3D machine control solutions.
Machine control solutions by Leica Geosystems
In the digital era, assistance systems like machine control solutions for construction machines will become more and more important. Liebherr relies on the extensive know-how of Leica Geosystems in order to be able to offer customers state-of-the-art complete solution for machine control straight from the factory. Leica Geosystems is part of Hexagon, a global leader in sensor, software and autonomous solutions. Amongst others, the company specializes in advanced machine control solutions.
The 2D and 3D machine control solutions by Leica Geosystems will be available for Liebherr generation 6 and 8 wheeled and crawler excavators as equipment variant from factory for the mono boom as well as two-piece boom versions. Furthermore, hydraulic tilt buckets and tilt rotators can be integrated into the machine control solution. For the wheeled and crawler excavators as well as crawler tractors, ex-works pre-arrangements are available, which makes it possible to retrofit machine control systems of different providers.
Precise, fast and effective processing of construction projects
To be able to realize projects in the construction industry successfully, earthmoving operations must be carried out precisely, quickly and effectively. State-of-the-art machine control solutions are used for this. The imminent Liebherr and Leica Geosystems partnership will enable Liebherr to offer 2D and 3D machine control solutions.
The Leica 2D machine control system iCON iXE2 is an easy-to-use, multifunctional assistance system. Earthmoving operation profiles, incorporating different heights and slopes, can be quickly produced to both simplify and increase machine productivity. The iCON iXE3 3D machine control system includes Leica Geosystems' most advanced 3D machine control solution. It enables project data and associated work tasks to be on the machine display in real time. This ensures an ease of use, which leads to an increase in productivity and safety.
These machine control solutions form the basis for future automation and an outlook on what possibilities may be available in the future.
Company info
Related products
More from Construction Technologies
A bottleneck of haulers waiting to be loaded is inefficient. Idle machines burn unnecessary fuel, increase maintenance costs and decrease resale values when you're ready to trade them in.
When you pair the new Volvo EC950F crawler excavator and A60H articulated hauler, you can load trucks faster. The EC950F can utilize a 10-yard bucket to fill a 60-ton capacity A60H in only four passes — reducing passes lowers fuel consumption and drastically speeds up cycle times to keep your haulers moving. See how the massive EC950F and A60H improve cycle times and more to boost your profitability.