GOMACO releases slipform paver and placer/spreader at CONEXPO-CON/AGG 2020
The GP360 is capable of slipforming a width of up to 30 feet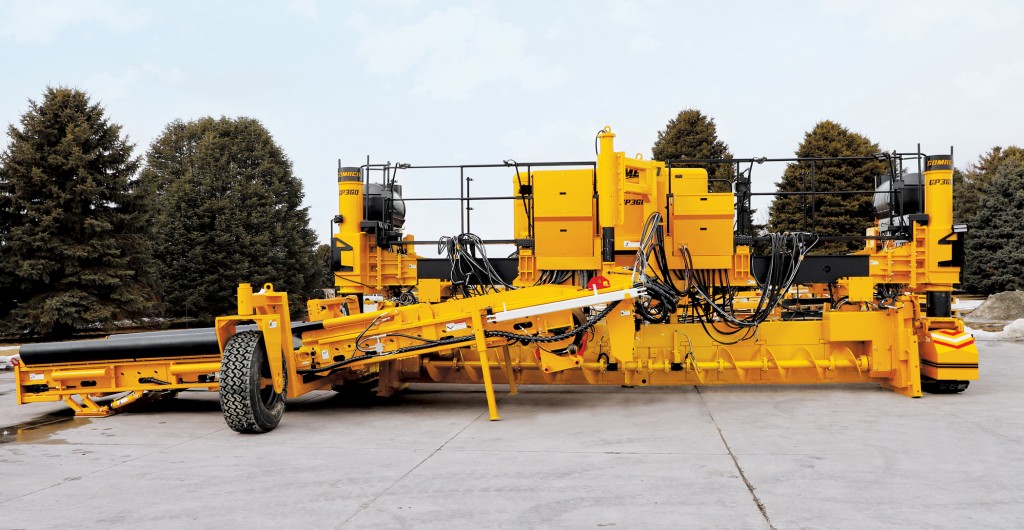 GOMACO released the GP360, a slipform paver and a placer/spreader on two tracks, at CONEXPO-CON/AGG 2020. As a GP3 slipform paver, it's capable of slipforming up to 30 feet (10.97 m) wide. Add a 60 inch (1524 mm) belt and it becomes a concrete placer/spreader for up to 36 feet (19.97 m) wide.
This new piece of equipment gives contractors the technology of the GOMACO GP3 slipform paver with the ability to convert the prime mover into a concrete placer/spreader. The prime mover is equipped with vibrator circuits for paving and auger drive circuits for placing. Controlling the new technology is the GOMACO-exclusive G+ digital control system. G+ is able to seamlessly handle the controls conversion needed for each application while also bringing onboard M2M (Machine to Machine) communication, sonic sensors, 3D machine guidance, and more.
The GP360 is powered by a Caterpillar C7.1 Tier 4 diesel engine with 302 horsepower (225 kW) to efficiently drive the conveyor belt and distribute concrete across the grade. The high-volume, 60 inch (1524 mm) conveyor belt can be mounted on either the left or right-side, depending on job-site conditions and the location of the haul road. It has a discharge speed of up to 492.5 feet per minute (150 mpm) for fast and efficient concrete placement. A controllable material deflector directs the flow of concrete at the discharge end of the conveyor for placement accuracy. With the concrete placed on grade, a dual-drive auger system moves the material to the center or outer areas and across the strike-off.
The GP360's strike-off has independent vertical adjustment to control the depth of the placed concrete without having to raise or lower the entire prime mover. The strike-off height is controlled by Smart Cylinders, independent of the prime mover. An optional sonic sensor system and GOMACO Navigator display can be added to monitor the depth of the concrete as it is placed. The G+ control system on the paver utilizes the information provided by the sonic sensors on the GP360 using Machine to Machine (M2M) communication. This communication between the two machines, with the ability to independently control the strike-off depth, provides an optimum and consistent head of concrete in front of the paver for maximum, smooth-pavement results.
Related Articles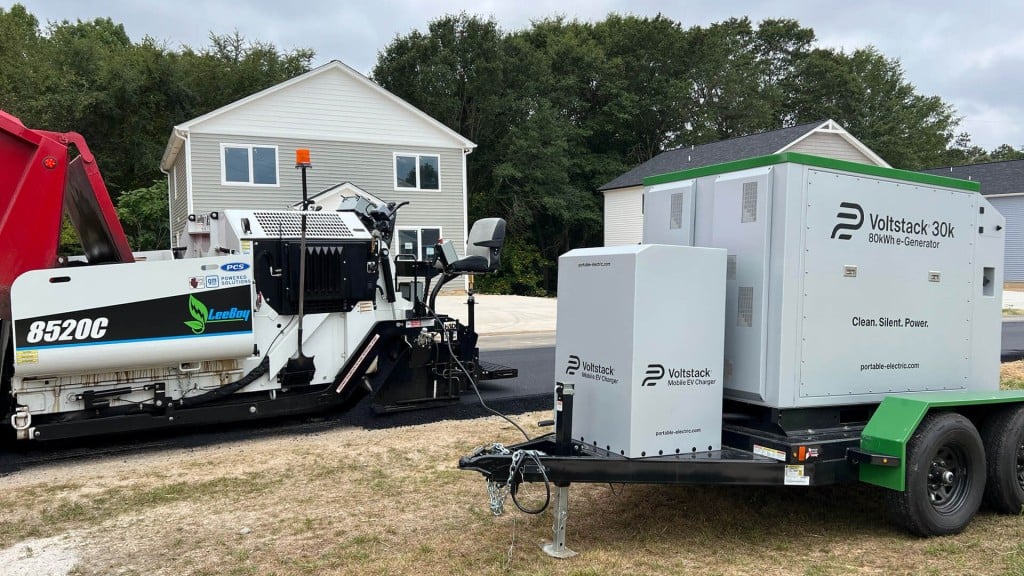 How LeeBoy and Portable Electric are advancing electrification in asphalt paving