JLG Industries partners with ABC Keystone to enhance equipment safety training
The strategic partnership has resulted in equipment training at the ABC Keystone Chapter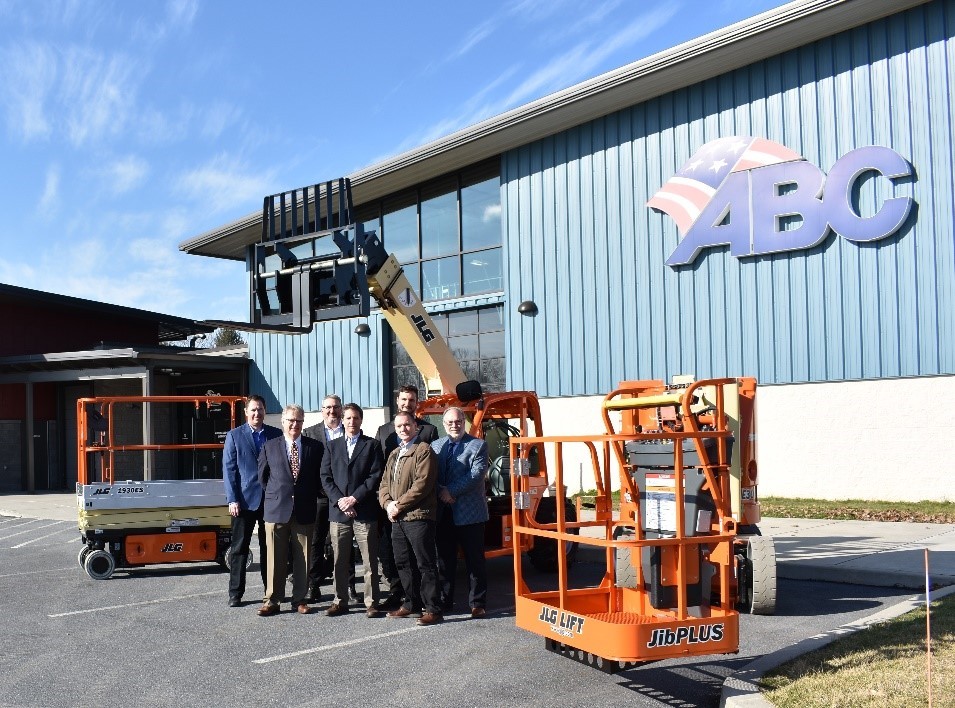 A strategic partnership between JLG Industries and Associated Builders and Contractors has resulted in equipment training at the ABC Keystone Chapter with the delivery of three pieces of equipment to the training facility in Manheim, Pennsylvania.
The equipment includes a rough terrain forklift, a 1930ES scissor lift and a E300AJP boom lift.
"We are excited for what JLG has brought to the table with this partnership, and we look forward to using this equipment in training our members," said Chapter President and Chief Executive Officer G. David Sload. "The strategic partnership between ABC National and JLG is helping ABC members develop people, win work and deliver that work safely."
JLG Industries Inc. and ABC National formed a strategic partnership in 2018 to help solve industry challenges with education, training and equipment solutions. As part of this partnership, ABC Keystone member companies and chapter employees have provided user feedback to JLG Industries through time spent evaluating and testing equipment at the JLG facility in McConnellsburg, Pennsylvania.

In 2019, ABC Keystone's Director of Safety Services Kevin B. Keith became the first JLG equipment-trained instructor across ABC's 69 chapters. With the upcoming American National Standards Institute (ANSI) 92.20 suite of changes, this certification that Keith holds allows ABC Keystone to provide better training and service to its members and employees, resulting in a safer and more knowledgeable workforce.
Company info
440 1st St., N.W., Ste., 200
Washington, DC
US, 20001

Website:
abc.org
Read more