K-Tec unveils new concept scraper at CONEXPO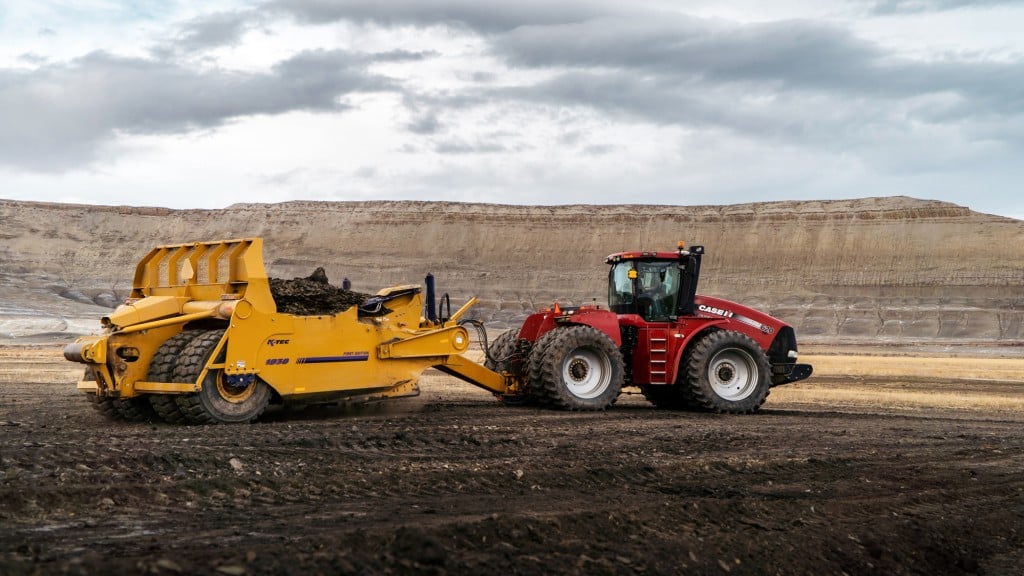 While it is common for top automakers to release futuristic concept cars to create a buzz at car tradeshows, earthmoving equipment manufacturer K-Tec revealed a revolutionary scraper at this year's CONEXPO-CON/AGG 2020 in Las Vegas, NV.
"We were approached by one of our key dealers that had an issue with our other scrapers being too wide for road transportation without expensive permits. However, they still desired a large capacity as they have come to expect from K-Tec scrapers," Shane Kroeker, K-Tec VP Marketing says.
Taking on this challenge, K-Tec decided to include numerous radical design features in this model. K-Tec's debut of its Concept Scraper 1030 model has a narrow under 12' (3.63m) wide frame, and the ability to carry 30 cubic yards (23m³) heaped capacity. The concept machine features innovations such as a responsive power-beyond hydraulics, roller-push block, direct train hitch, hidden hose routing inside the sidewalls, and a curved ejector face.
In Las Vegas, K-Tec sought feedback from contractors on the concept scraper.
"We are looking for all honest feedback to see when contractors would like to see this concept scraper make it to market, and if they would like these new specific features incorporated into K-Tec's existing line of scraper models," Kroeker said.