Construction Quarterly Q2-2013 by Wells Fargo Equipment Finance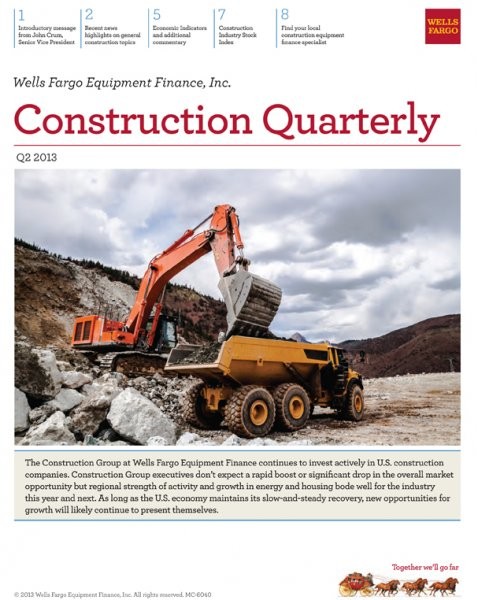 The team at Wells Fargo Equipment Finance continues to expect growing opportunities in the construction industry through 2013 and beyond. Dig up some additional management insight in this Q2 newsletter as you review the following sections:
• From the Corner Office. National Sales Manager John Crum reviews the unique circumstances in today's economy that should give contractors reason to consider a rental conversion.
• Economic Indicators. Read the trends in key construction industry economic indicators.
• Financial Results. Get a snapshot of the financial results for construction equipment manufacturers from Q1-2013.
• Construction Stock Index. See which construction stocks have performed the best over the last few months.
The industry is moving forward and building great things. We invite you to root through the numbers and reports presented in this edition of the Construction Quarterly and let us know what you think is coming.
For more information, visit:
http://images-mail.wellsfargoemail.com/Web/WellsFargoWholesaleServices/%7B349766d7-e523-4c37-8e37-6fb40c2787f2%7D_275_2013-Q2_6-6-13.pdf