Iowa Mold Tooling releases lightweight air compressor
Canopy and air end reduce weight by more than 40 percent over the previous model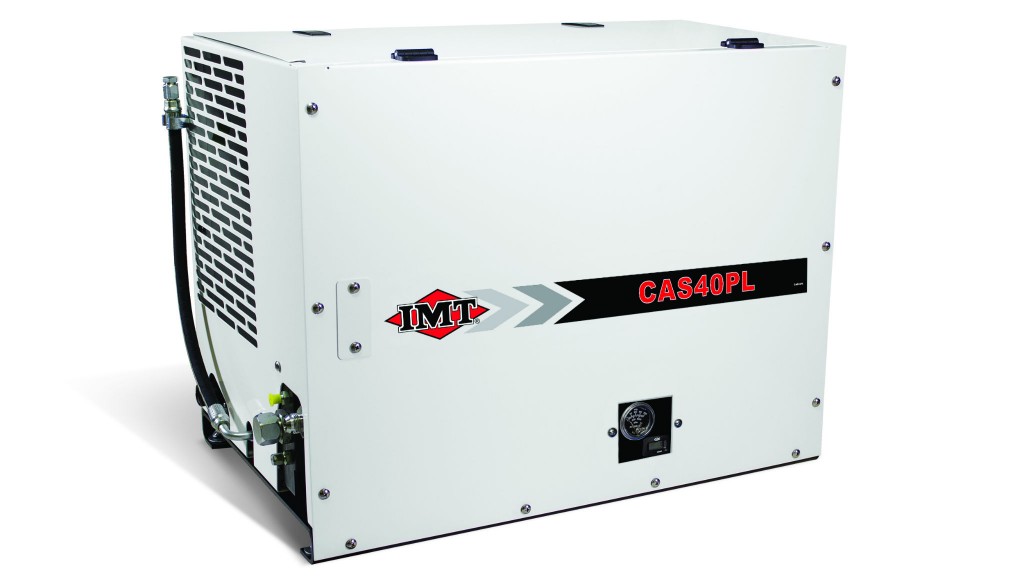 Iowa Mold Tooling has introduced the new IMT CAS40PL air compressor. The new compressor features an aluminum canopy and air end, which reduces its weight by more than 40 percent over the previous model.
The durable, rust resistant unit offers 40 cfm of air power with hydraulic cooling assist for additional hydraulic systems. It's equipped with an easy-to-read display panel as a standard mechanical gauge, and customers can also choose an optional telematics-enabled LED electronic panel. The electronic panel is capable of providing maintenance alerts and overpressure and overtemperature alerts through compatible telematics systems.
A relocatable instrument panel and reversible hinged hood allow for flexible mounting and positioning of the CAS40PL. It also features easy access for quick service and maintenance and can be tailored for colder regions with an optional cold weather package.