Case's Project Minotaur compact dozer loader coming to market in 2020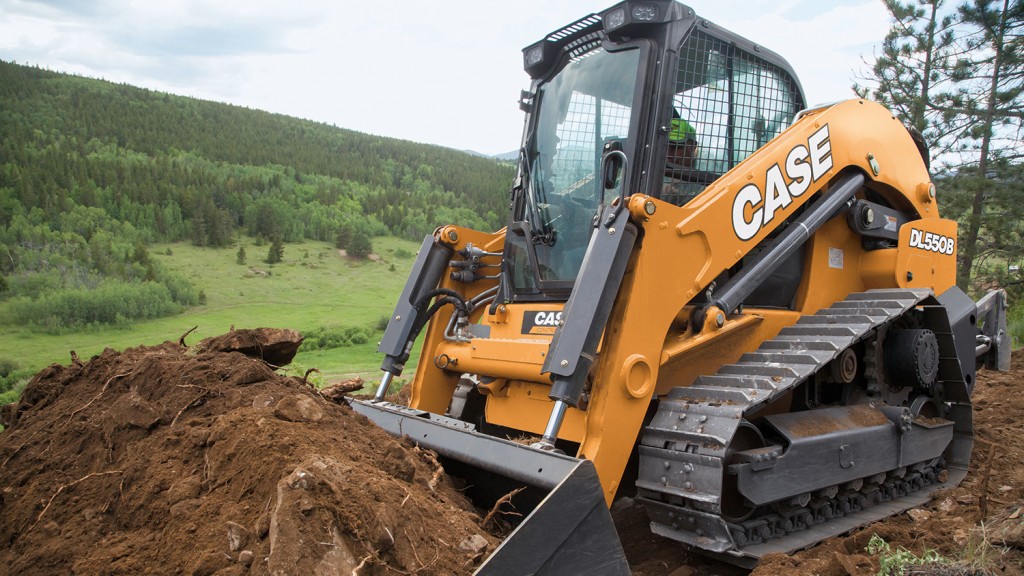 Case Construction Equipment introduced the DL550B, the industry's first fully integrated compact dozer loader, at CONEXPO-CON/AGG 2020. Unveiled at CONEXPO-CON/AGG 2017 as a concept machine named "Project Minotaur," the DL550B leverages the footprint of a compact track loader with the chassis-integrated C-frame and blade of a dozer to create a powerful two-in-one machine for grading and loading applications.
"Our goal with this 'concept' was to see it through all the way," says George MacIntyre, product manager for compact equipment, Case. "The DL550B is here today as the result of the passion and drive of our engineering, product validation and manufacturing personnel, the real-world operators who spent hundreds of hours running prototypes around the country, as well as the enthusiasm shown by the construction industry in providing feedback to how this machine should perform in the field."
The DL550B features a true dozer-style undercarriage for optimal dozing performance and is available in either steel or rubber track configurations to provide contractors with extreme flexibility based on the types of turf/jobs they work on. It will also feature Case Universal Machine Control, which allows it to be outfitted straight from the dealer with any of the three major suppliers of grade/machine control technologies. It will also be compatible with Case SiteControl CoPilot, which provides a mastless machine control experience with basic control of slope/grade.
The machine weighs approximately 18,000 pounds and operates at 114 horsepower. It is also available with an optional fully integrated ripper and is compatible with a wide range of heavy-duty attachments that make it suitable for everything from initial site clearing to finish grading.
Case dealers will begin taking orders for the DL550B in Q4 2020 with units arriving in 2021. Those interested in the machine can relive its product development journey at minotaur.CaseCE.com and sign up there to receive additional updates as it gets closer to the official launch.
Core operational elements of the DL550B
The DL550B features a six-way blade and a c-frame that attaches directly into the chassis and primary coupler of the machine. This design provides the stability and smooth operating plane of a small dozer and ensures that all operating power and stress is channeled through the chassis instead of the attachment coupler and arms of the machine (compared to a basic dozer blade attachment on a CTL).
"A standard CTL with a dozer blade attachment can be effective for occasional work, but that combination doesn't provide true six-way blade performance, or the long-term precision possible with the DL550B," says MacIntyre. "This design is much better for strength and reliability as the pushing power is channeled through the entire machine. We have also integrated dozer controls for a much more intuitive experience for the operator versus the complicated control arrangement that comes with a common attachment blade."
Transitioning to a CTL-style operation is easy: The operator simply hydraulically detaches the C-frame and blade to match up with a bucket, forks or hundreds of other attachments available for skid steers and CTLs. The machine comes standard with a 1.25-cubic-yard bucket, available with either a cutting edge or SmartFit teeth system.
Major changes to the DL550B compared to the original concept at CONEXPO-CON/AGG 2017 include an evolution from radial to a vertical lift geometry and an increase in rated operating capacity from 4,500 pounds up to 5,500 pounds (at 50 percent tipping load).
"We found that the vertical lift pattern helped us achieve both the dozing performance we were looking for while also expanding its ability to serve as a high-capacity CTL," says MacIntyre. "The vertical lift pattern allows us to reach deeper into trucks, and additional enhancements in machine structure and performance allowed us to increase the rated operating capacity by 1,000 pounds, making the DL550B one of the most powerful and versatile machines ever built within this footprint."
The DL550B also offers auxiliary hydraulic options that exceed any of the CTLs in the current Case lineup – up to 40 gallons per minute at 4,100 psi – which matches well with high-speed attachments such as mulchers and grinders for heavy-duty land clearing and site development work.
"We envision the DL550B as the next great two-in-one machine that will help simplify fleet management and expand service offerings for its owners," says MacIntyre. "From landscapers to residential contractors, smaller businesses that have thought about buying a small-frame dozer to expand will now get comparable performance out of a machine that also doubles as a CTL – a machine platform that they are likely already operating."
Building an intuitive operator experience
The DL550B features electro-hydraulic dozer joysticks that also operate similar to ISO controls in skid steers and CTLs – changing from dozer to CTL operating function is as simple as the push of a button. Forward and reverse travel, and steering, is controlled with the left hand while boom and bucket controls are manipulated by the right hand when operating in CTL mode. Those same right-hand controls operate the lift, angle and tilt functions of the six-way blade when in dozer mode. Case dozer features such as blade shake, as well as manual pitch adjustment, are also incorporated.
The machine is compatible with a full complement of 2D and 3D machine control solutions to further transform it into a precise grading platform, from sub-base up to finish grade – especially on smaller yards or jobsites where larger dozers or graders may not be able to gain access. It will be available with Case Universal Machine Control – a system that provides a universal harness for blade guidance systems, universal machine brackets and mounts, and universal jumpers to integrate any industry solution into the machine. This allows the DL550B to be deployed, straight from the dealer, into any fleet-wide precision or machine control solution an owner/operator/contractor may deploy on their jobsites.
It is also compatible with Case SiteControl CoPilot. This easy-to-use system allows operators to set a desired slope/grade reference and automatically holds that slope/grade without the need for lasers, masts or GPS – regardless of underfoot conditions – enabling both seasoned and less-experienced operators to easily achieve and maintain a smooth surface, slope or grade throughout the work area. Once the operator has set the slope/grade specifications, the system automatically adjusts the blade position to produce a reliable and consistent quality surface, eliminating the need for additional passes and re-work, and reducing fuel and labour costs.
The machine benefits from the all-new operator interface enhancements recently introduced with the Case B Series skid steers and CTLs, including an 8-inch LCD multifunction display that serves as its control centre. It features an integrated backup camera, core machine settings, trip meters, service interval information and machine operating status details similar to an automotive dashboard. The DL550B is also available with Case SiteWatch telematics to further streamline fleet management and planned maintenance activities.
Related Articles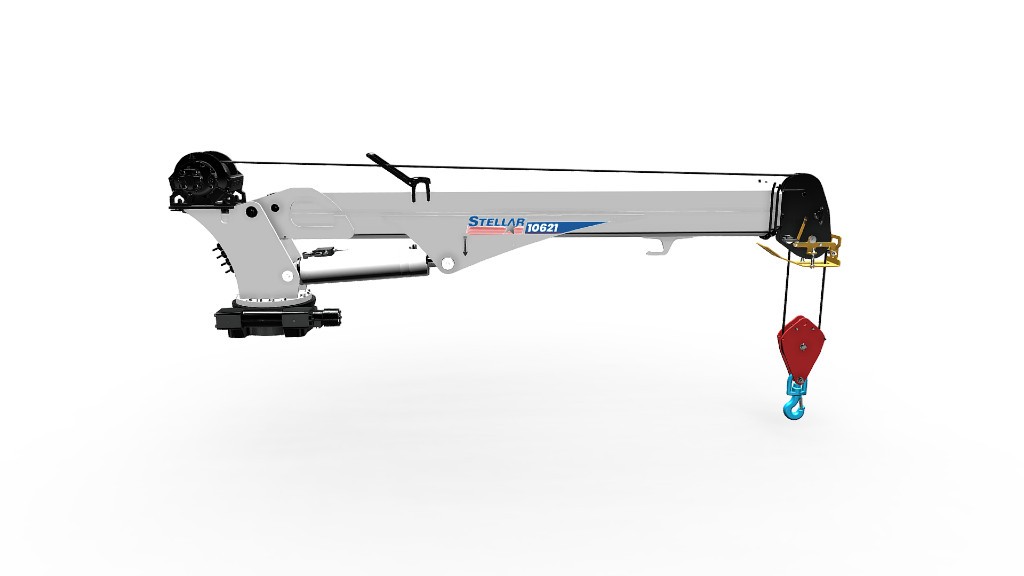 Six new Stellar telescopic service cranes feature redesigned booms and radio remote controls