Leica Geosystems software provides alerts to help prevent collisions on jobsites
Technology provides alarms to both operators and pedestrians to avoid potential accidents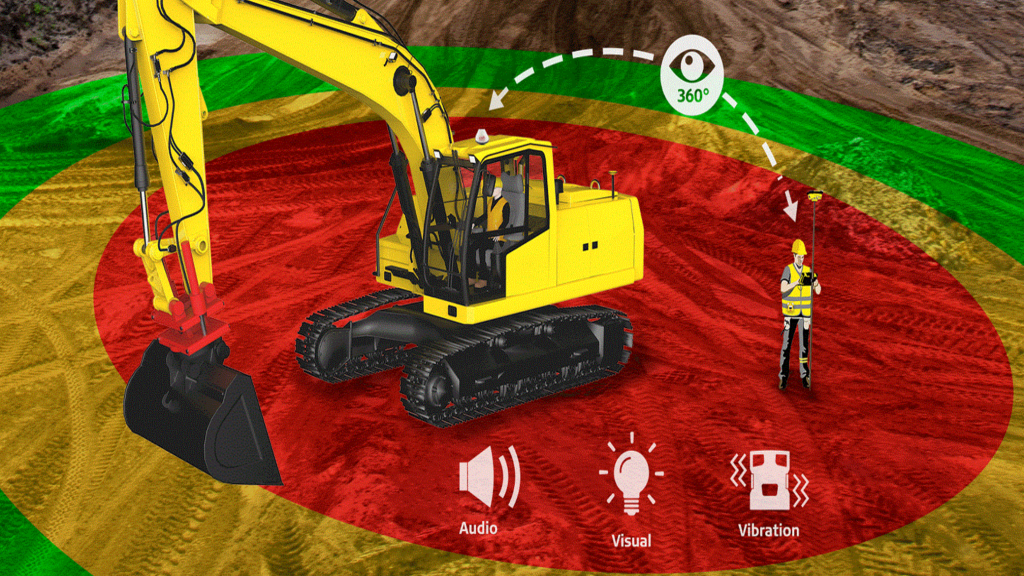 Leica Geosystems has released the Leica iCON PA10 and PA80 personal alert systems that provides warnings when vehicles and pedestrians on construction and mining sites come into close contact with equipment to avoid potential accidents.
The iCON PA10 is a standalone personal alert device that creates multiple zones with up to 50 metre ranges with configurable warnings around any vehicle. The technology can predict potential close interactions between machinery and pedestrians, generating visual, audible and vibratory alarms to both operators and the pedestrians to avert potential accidents.
The iCON PA80 is a personal alert interface integration into the Leica MC1 one-for-all software solution platform that guides and automates any and all heavy construction machinery. Regardless if the operator is in a dozer, excavator or any other machine, the iCON PA80 will automatically alert on the screen to any potential risks of collisions.
All data collected by the iCON PA10 and PA80 personal alert system is directly sent to the Leica ConX web platform, bringing all information into one consolidated interface for collaboration and sharing among all users across any construction project. The collision avoidance data is then incorporated into automated reporting to meet Work Heath and Safety (WHS) compliance regulations.

More from Construction Technologies
A bottleneck of haulers waiting to be loaded is inefficient. Idle machines burn unnecessary fuel, increase maintenance costs and decrease resale values when you're ready to trade them in.
When you pair the new Volvo EC950F crawler excavator and A60H articulated hauler, you can load trucks faster. The EC950F can utilize a 10-yard bucket to fill a 60-ton capacity A60H in only four passes — reducing passes lowers fuel consumption and drastically speeds up cycle times to keep your haulers moving. See how the massive EC950F and A60H improve cycle times and more to boost your profitability.