Gomaco reinvents its smallest curb machine
The Curb Cadet now features a fiberglass engine shroud and Tier 4 final engine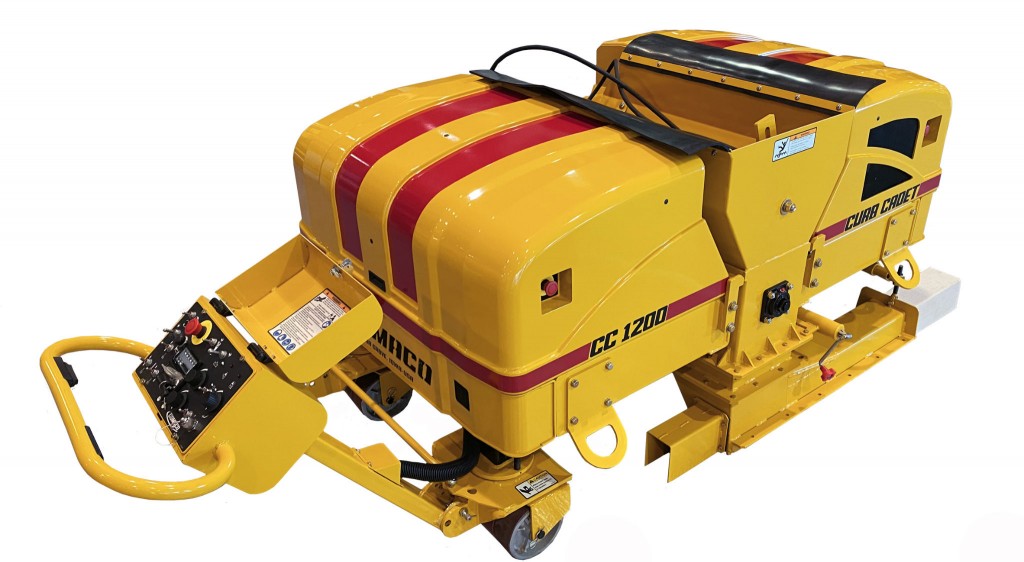 Gomaco has redesigned its smallest curb machine, the Curb Cadet. It now features a new fiberglass engine shroud, Tier 4 final engine, and the relocation of all controls to the handle for easy reach and operation.
The Curb Cadet's redesign centers around its new Tier 4 final KDW 1404 Kohler water-cooled diesel engine. Its new look incorporates molded fiberglass shrouding to encase the Tier 4 engine and the next generation red striping used on GOMACO equipment. All of the control elements for the Curb Cadet have been moved to the control panel on the handle for easy operation and hands-on control. Travel, grade, vibrators, auger controls and an emergency stop button are all located on the control panel.

The Curb Cadet slipforms concrete curb and accommodates concrete mold configurations within 12 inches (305 mm) wide by 14 inches (356 mm) high, and can place concrete over dowels or continuous steel reinforcing. It can also slipform a 24 inch (610 mm) radius, depending on the curb profile. The Curb Cadet is right-hand or left-hand side pour capable with an adjustable sliding hopper and mold. Inside the hopper, a 12 inch (305 mm) diameter by 4.7 foot (1.43 m) long auger moves the concrete. A coordinated stop switch on the Curb Cadet provides automatic on/off vibrator control that is synchronized with the machine's forward travel.
Along with its small size, the Curb Cadet was built to be easily and quickly loaded and transported from project-to-project. It's highly mobile with front-wheel steering and a hydraulically-driven rear-mounted track. It reaches a paving speed of up to 40 feet per minute (12.2 mpm) and an auxiliary travel speed up to 93 feet per minute for job-site mobility.
Related Articles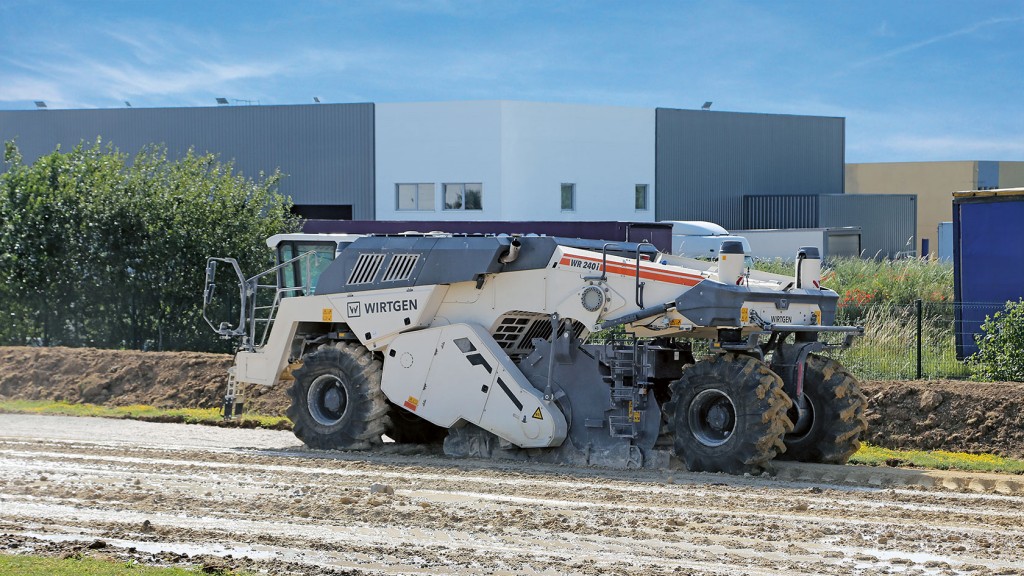 Wirtgen develops automation and precision steering for cold recyclers and soil stabilizers