K-Tec introduces ejector box for Volvo articulated dump trucks
Existing Volvo ADT's will be able to be retrofitted with K-Tec's EJB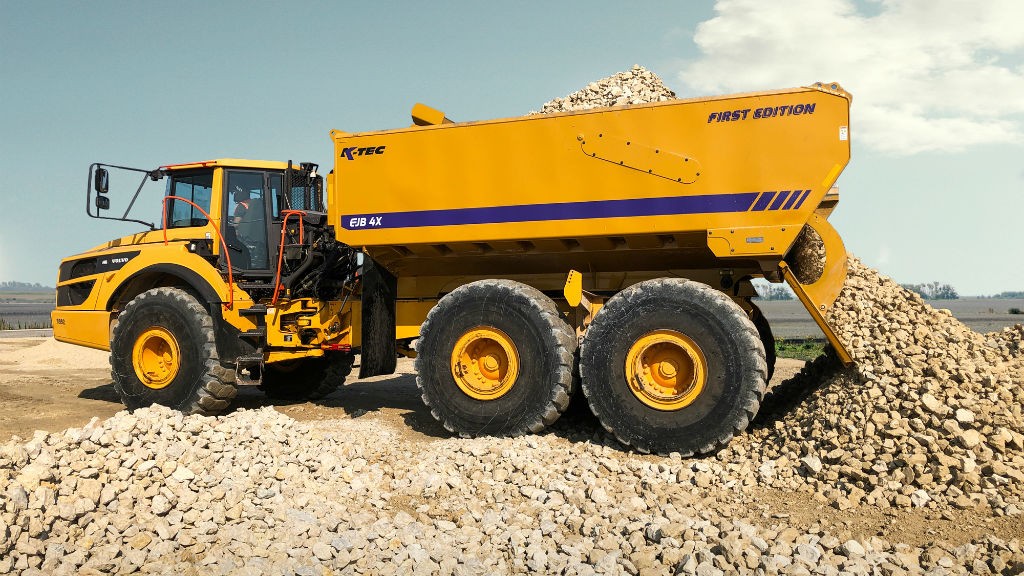 K-Tec's EJB 4X model ejector box has a payload capacity of 42 US Short Tons / 30.7yd³ (38.2 tonnes, 23.5m³) and fits on Volvo A40 & A45 ADTs. A safer material transporting solution was the goal for K-Tec on this new product, as market demand for zero incident jobsites has become required in many areas.
K-Tec's EJB allows for contractors to spread material on the go, so that the use of a dozer for smoothing out the material is not required. A four-stage telescopic cylinder allows for 15 second extend times with a loaded box, and 18 second retract time.
The K-Tec EJB's bolt-together design makes for affordable overseas shipments. Its modular nature also allows for individual components to be swapped out, should any structural damage occur from misloading excavators. The ability to retrofit existing Volvo ADT's with K-Tec's EJB is another advantage for smarter fleet asset utilization.
To provide for various unique earthmoving, quarry, and mining applications, K-Tec will be offering optional upgrade accessories including a front protection spill guard, top rear tail flap, coal sideboards, and an ejector exhaust heating system.
K-Tec is currently beta testing the EJB 4X product, and will be conducting a North American product demonstration tour later in 2020 in advance of full production line market roll-out.
Related Articles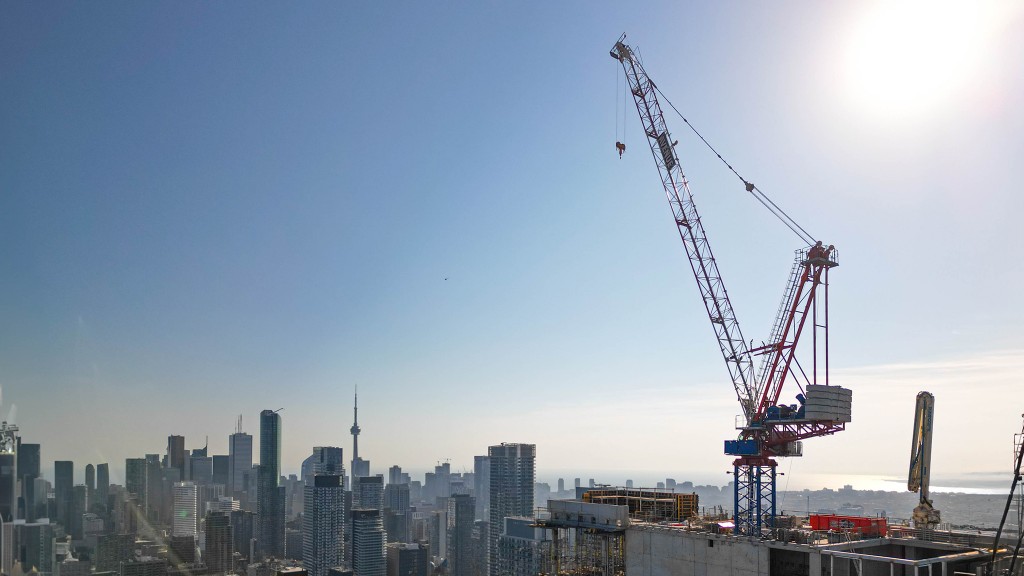 Tight squeeze in Toronto skyline is the right fit for Raimondi luffing jib crane