New generation of PacLease telematics solution offers improved communications between company and driver
Updated bundles and pricing provides leasing and rental customers greater value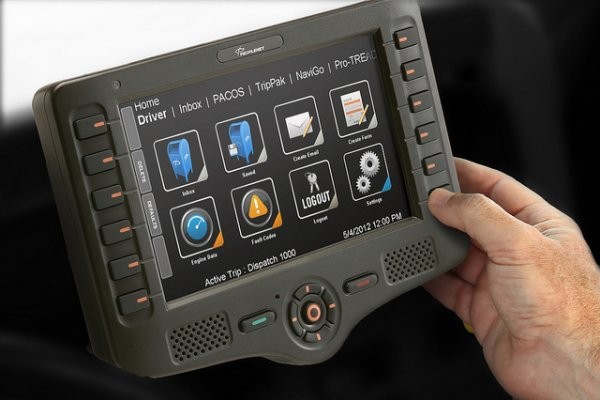 PacLease announces the launch of its next generation of PacTrac Fleet Management telematics system. The new version now offers fleets improved communication with drivers and more real-time diagnostic data from vehicles, among other features.
To keep fleets connected with their drivers and vehicles, the telematics system features universal coverage thanks to a reliable network of more than 100 wireless carriers across the United States and Canada.
The latest generation of PacTrac provides increased messaging, an onboard event recorder, and, for the first time, fault code reporting from the vehicle's engine control module for rental customers. For leasing customers, the new system features an enhanced onboard event recorder for accident reconstruction, as well as unlimited messaging plans and the ability to schedule data downloads from the PacTrac onboard computer as frequently as every 30 minutes.
"With the ability for fleets to stay in contact with their drivers more easily and to download information from the vehicle more frequently, fleets will find it easier to track and monitor their assets," said Neil Vonnahme, president of PacLease. "Fleets are increasingly turning to telematics as part of their operating strategy in response to federal regulations and the need to better control costs, track driver performance, improve route efficiency, and monitor equipment."
The 2012 National Private Truck Council benchmarking survey reported 79 percent of respondents use on-board technology for fleet management. Just seven years ago, only 50 percent of respondents in the same survey reported using telematics.
PacTrac offers four different bundles, one for rental customers and three for leasing customers. The three bundles for leasing customers include the Lite, Performance, and Performance and Safety packages. All four packages feature an onboard computer that tracks various data points from the vehicle's ECM. The data is displayed on a web-based fleet management portal. More frequent data downloads allow fleet managers to keep closer tabs on company equipment, cargo and driver performance, depending upon the company's needs.
PacTrac's online web-hosted fleet management tool allows fleet managers and service managers at PacLease franchises to develop customized reports that can alert them when potential issues may arise while the vehicles are on the road. The managers can assign various degrees of urgency to those potential issues, so that drivers can be told if something needs to be addressed immediately, or if the issue can be addressed during the vehicle's next scheduled maintenance visit.
Additional value-added services can be added to the Lite, Performance, and Performance and Safety packages of PacTrac including tire pressure monitoring, speed monitoring and in-cab navigation. Customers who utilize PacTax, PacLease's fuel tax reporting and vehicle licensing service, can have vehicle data imported from the PacTrac system to help automate the reporting and administration of fuel taxes. "Such automation can improve fuel management and greatly simplify related administrative functions," said Vonnahme.
PacTrac is an innovative telematics system powered by PeopleNet Communications Corporation, a part of Trimble's international transportation and logistics division. PacTrac monitors about 3,000 units leased or rented through PacLease's network of franchise locations in the United States and Canada.
"PeopleNet is excited to once again join forces with PacLease by offering their customers a more robust integrated onboard computing and mobile communications system," said Brian McLaughlin, president for PeopleNet. "This next generation of PacTrac delivers updated telematics packages filled with more features and value for both rental and leasing customers. Our partnership with PacLease is a natural fit. We both are customer-oriented companies focused on effectively reducing operating costs and improving fleet productivity."

Related Articles
Searching for the best-performing excavator? Your search ends here. We tested the Volvo EC350E and EC380E against a leading competitor in three different tests: trenching, truck loading and lifting capacity at reach. The results show a 20% difference in cost-per-ton, a 15% difference in tons-per-hour and a 12% difference in both operating costs and lifting capacity. See the results and put an end to your search for the best excavator.