How the new age of construction software tools informs better business planning
With endless streams of available data, knowing how to apply the information is often the greatest barrier to companies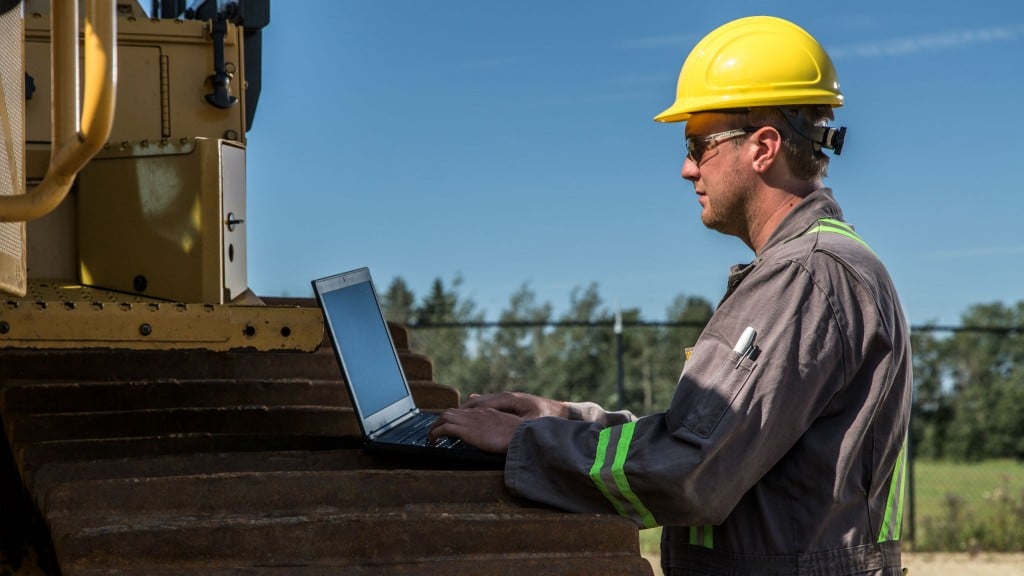 The ability to connect machines and devices is not new; it provides operators and site managers with a unified view of the health, location and productivity of their fleet. Because of this, telematics is fast becoming an industry standard.
Typically accessed through a web portal, app or mobile device it's an accurate way to monitor jobsite progress with real-time actionable data. The next level of adoption and impact, though, is utilizing this data to help inform business decisions and better manage resources and teams.
Easy, reliable access to an abundance of data is possible through innovative software platforms and business management tools which, when used correctly, helps to bring a new kind of functionality to the industry by keeping costs down and projects on schedule.
Real-time data access a benefit
Connected worksites are rapidly changing the way people do business in construction. Helping to address issues like labour shortages, remote site management issues and increasingly complex projects.
Operators are using equipment with minimal training or experience, digging parking lots with the push of a button and site managers are monitoring multiple projects remotely without ever having to step on the jobsite. From pre-construction planning and bidding to scheduling, project management and on-site monitoring and reporting, there is now a limitless selection of innovative digital tools and software available. These tools all work toward the goal of improved productivity - taking companies to the next level in their operations.
With endless streams of available data, knowing which platforms to use, which data matters most and how to apply the information is a huge challenge and often the greatest barrier to companies making a commitment to data-driven decision-making. Many companies are addressing this issue by hiring data and technology specialists and engineers, dedicated experts who are responsible for managing, optimizing and applying the data, making informed decisions on which platforms to use and acting as a liaison between the business and the technology provider.
Flexible options from equipment and technology providers are helping customers transform their business through customizable and affordable options. From full service and support including 60-second monitoring of fleet hours and location, idle time and fuel consumption to interactive online business tools to retrieve invoices, return or exchange parts, view financial and warranty docs, request service, approve quotes, check fluid sample results and get access to repair information, companies can now easily access all of these applications and software platforms. The right equipment dealer and technology partner can help support companies in making the right choices and provide guidance on how to access the right data to meet their business needs.
More data is coming off the machines too. Whether operators are on board or not, the equipment is starting to tell its own story about the direction the industry is headed. Next generation machines are not only meeting stringent emissions standards but are coming equipped direct from the manufacturer with new technology to help improve almost all aspects of operation.
These new factory-integrated productivity and measurement technologies, such as weighting capabilities, help operators work more productively and accurately without the risk of costly re-work. They can track load weights in real-time on in-cab monitors and show precisely how much material is in the bucket or truck. These systems use data from a series of onboard sensors, providing instant, real-time feedback to the operator and automated tracking helps site managers monitor and manage the work, improving efficiency and keeping costs on track.
In addition to improved measurement accuracy, integrated grading technologies help operators complete the job in one pass, providing up to 50 percent increased efficiency while reducing material, surveying and labour costs.
Bridging the gap between the jobsite and office
Integrating processes and systems in the right business platform can help construction companies overcome the challenges of trying to connect their operations to the administrative side of the business. Addressing these issues upfront and ensuring access to real-time data from the field can help projects stay on budget and on schedule, along with allowing site managers to stay on top of preventive maintenance.
Creating an undisrupted flow of updates, information and reports between the jobsite and back office for functions such as accounting and human resources helps companies leverage valuable data. Costs, scheduling and financing are all important aspects of a project that, when easily accessible, have huge implications on productivity. Once seen as a luxury only large companies could afford, the industry is seeing an increased use of these business platforms by smaller businesses. Less complex in their operations and size, smaller companies often have an easier time integrating new systems and training operators because they know what it takes to stay competitive.
The proper use of business platforms can improve almost every aspect of operations, including the bidding process and job estimates. Tight budgets and schedules and the increasing complexity of projects has created a demand for a better system, one that can accurately estimate the time, resources and cost required to complete a project. And the demand is coming straight from customers. A construction company could easily be cut out of the process if they are not using the right technology and software for the bid. Easy access to financials, machine hours and fuel usage and data from past jobs is key and the ability to offer a customer accurate figures and real-time reporting can be the difference between winning or losing a job.
Improving operator performance and safety
Business management tools can also be used to improve operator performance and identify potential training opportunities. For instance, site managers can see and compare productivity from day to day, identify how long operators are leaving machines idling or potentially dangerous use of equipment including machine overloading and speeding.
Data can be used and analyzed to identify how and where equipment is being operated to assess if additional training is required and detect preventive maintenance issues early. This not only helps to reduce costs, but keeps jobsites safer.
Inspection and safety requirements are predicted to become increasingly strict, particularly on larger and more complex jobs such as big infrastructure projects where two back-up cameras are now required on each machine. With the use of technology and data platforms, these inspections can now be done while the machine is still running and the results are submitted to the appropriate person in the organization immediately and accurately, reducing the risk of human error. With manual reporting, there is often be a time gap between the completion of the inspection and submitting the report, which could mean wasted time and money.
Accidents while operating equipment can mean huge impacts to a business. Which is why safety and inspection tools are gaining traction in the industry and software platforms are being used as a way to monitor and manage distraction in real time. Smart cameras look for signs of fatigue, sending alarms to operators and site managers and object detection cameras are now standard on machines, warning operators about hazards, improving awareness and safety on the job site.
New business management tools aren't only a financial investment
Businesses need real solutions to stay competitive, and reliable ways of increasing productivity, decreasing re-work and keeping costs down. Although more affordable now than ever, the real investment when it comes to new software and data tools is that of time and training. Company leaders can make the decision to integrate technology into the business process but the whole team must be committed in using the tools available to them, otherwise projects risk remaining as unproductive and costly as they did when manual systems were used. With the support of the right technology partner and proper training, companies can successfully implement and integrate today's advanced software tools into their business, guaranteeing improved operations and maximizing performance.
Peter Gibbons is regional technology manager, Finning Canada.
Company info
16901 - 109 Avenue
Edmonton, AB
CA, T5P 4P6

Website:
finning.com
Phone number:
888-346-6464
Read more
Related Articles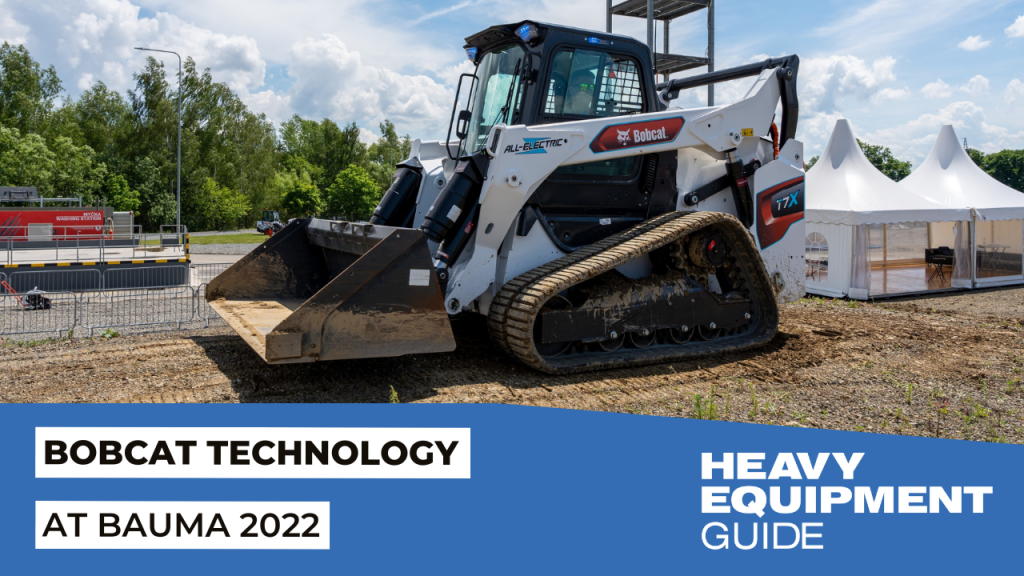 (VIDEO) Bobcat unleashes a wave of new technology at bauma 2022