Eight benefits driving contractors toward cloud-based software options
Modern software solutions are giving users access to real-time data and streamlined construction workflows that allow them to operate smarter and faster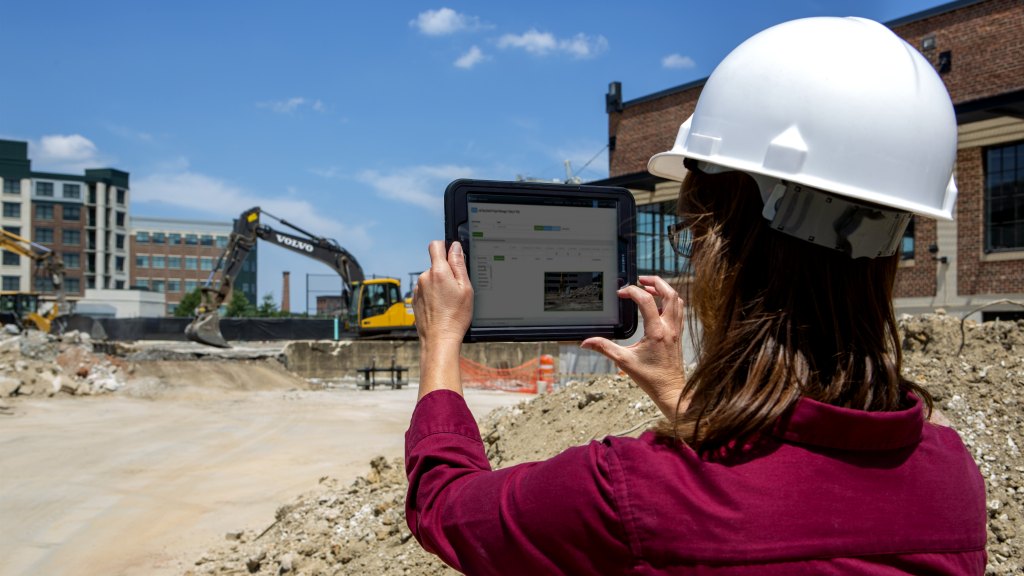 In today's construction environment, real-time access to data is a critical factor in a project's success and profitability. And still, many contractors operate with outdated technologies and manual processes that make it nearly impossible to access the real-time data they need to successfully move projects along.
Contractors often rush to catch up, correct mistakes and close projects out, which results in more up-front costs and less profit. To solve this problem, a growing number of contractors are transforming their operations with cloud-based, integrated construction management software platforms. These modern software solutions are giving users access to real-time data and streamlined construction workflows that allow them to operate smarter and faster, while maintaining the highest levels of project quality.
If you haven't moved your construction operations to the cloud, you could be missing out on significant benefits. Here is a look at eight of the most common benefits that contractors that have made the move point to:
1. Real-time access to data from anywhere, at any time
The cloud allows you to access and enter data from virtually anywhere. You're no longer tied to a physical workstation in the office and, instead, can use a laptop, smartphone or tablet for secure access to the information you need, when you need it – whether from the field, a remote jobsite trailer or a coffee shop.
"Because we have so many offices, so many remote users, it's made it easy for us to give them the URL, set their security, and they can then access their information, whether it's accounts payable people entering transactions or project managers being able to get in and look at how their jobs are doing," said James Moore, ERP systems analyst, Cascade Drilling.
2. Accurate data from one source of truth
When data lives in the cloud, information can be automatically updated throughout connected systems. This ensures that all project team members are working from the same sets of data at all times. This also reduces the risk of costly errors and missing or incorrect information by eliminating the need to manually enter, translate or rekey data from one software program to another.
3. A boost in productivity
The cloud gives contractors the ability to work in real-time which in turn boosts productivity. Project questions or progress reports can be called up and addressed immediately with up-to-date information at users' fingertips. Contractors' billings and payments cycles are improved as automated workflows ensure approvals for invoices, purchase orders, vendor payments and more are prioritized. Data flows freely between all team members, meaning fewer project delays and more collaborative building in the field. And with the ability to share up-to-the-minute data between the office and the field, project problems or issues can be identified before they occur and resolved before they turn into major problems that require costly rework.
4. Disaster preparedness
A fire, flood or any other kind of disaster has the potential to bring work to a grinding halt. The cloud helps contractors better prepare for disaster by ensuring critical data lives in a secure environment and is protected by the latest security protocols and standards. With regular data backups, a business can keep moving even when uncontrollable problems arise.
This was a lesson learned by Beyer Group Ltd. when Hurricane Harvey's floodwaters drowned outdated software systems at the Texas-based company. "It was an easy move after the hurricane," says Gene Krejci, the company's chief financial officer. "We decided to go to the cloud with as much as we could. It took less than a week for us to come to the decision to move."
5. Cost savings
The capital cost expenditures of on-premise hardware, maintenance, IT, additional software licensing and more, can cost up to four times as much as a cloud-based subscription model. If you couple this with savings gained from productivity spikes and reduced or redirected labour overhead, moving to the cloud is a significantly more cost-effective option.
6. Immediate access to the latest software advancements
With a move to the cloud, you'll have the latest software versions at your disposal the instant vendors deliver them. The cloud also frees the IT team from staying on top of software updates, regular data backups and costly server maintenance. Most cloud-based software vendors will handle these processes for you so your IT team is free to focus on other business critical functions that will contribute to the bottom line.
Migrating to the cloud not only gave Atkinson & Associates Vice President Junior Atkinson more time, but it also gave him peace of mind. "Time is money – for me not to have to worry about constant maintenance of the servers and software updates internally, it's much less time and less stress," he said. "And, if something goes wrong, we're protected due to the automatic backup capabilities of the cloud. I know we can get back up and running quickly."
7. Stronger security
Cloud vendors are held to the most rigid security measures for protecting data in the cloud and, thus, are best prepared for the latest security threats. The level of security protocol cloud vendors are held to today far surpasses the levels that most contractors are able to provide themselves with on-premise data storage. Encrypted security and rich-access permission features ensure that data is secure in the cloud and can only be seen by the sources you give permission to access it.
8. Flexible options for technology roll-out
The subscription licensing and solution bundling options that the cloud enables are giving contractors more options for rolling out software. Pricing is often determined by role and use, so the cloud allows you to decide whether users need full access or role-based licenses. As your business grows, cloud-based software provides a platform that can scale to meet your needs.
As more contractors modernize their operations and embrace cloud-based construction management platforms, delaying a migration to the cloud could soon make it harder to compete. Increasingly, project owners from private corporations to government entities are demanding that construction firms meet modern demands for real-time data and productivity. In most cases, the cost of doing nothing has become higher than migrating to the cloud.
Will 2020 be the year you make the move?

Matt Harris is Chief Product and Strategy Officer at Viewpoint.