Tigercat introduces eco-friendly carbonator for wood debris
New technology means no pre-processing of organics is required for the carbon sequestration process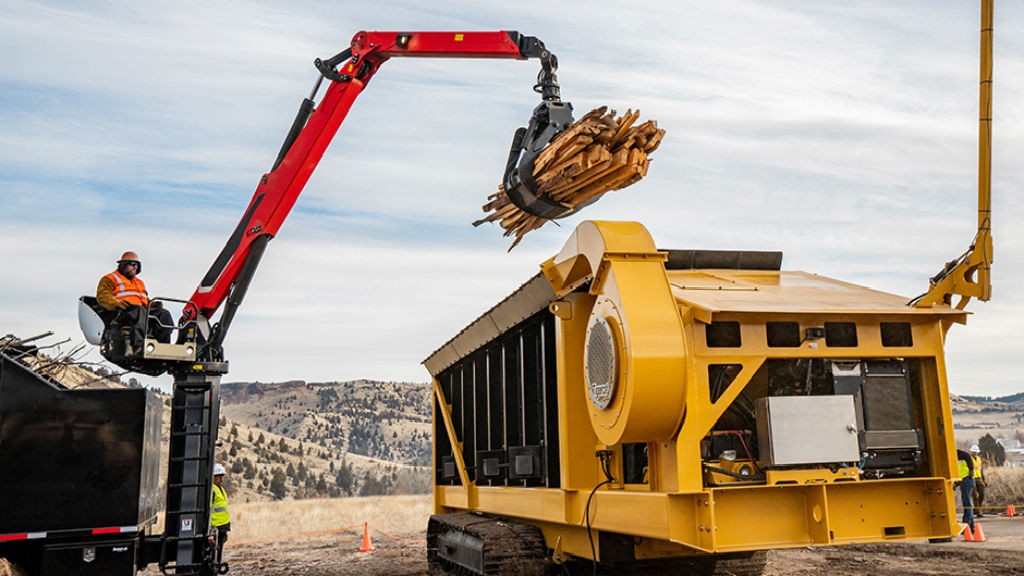 Designed to be cost-effective and eco-friendly, Tigercat's new 6050 carbonator reduces wood debris volume on any site through an environmentally friendly carbon sequestration process with no material pre-processing required.
Logs, limbs, brush, stumps, yard waste, pallets, clean lumber and other clean wood-based debris can be reduced by 90-95 percent using the Tigercat 6050. The remaining carbon-based output - often referred to as biochar - sequesters the captured carbon.
According to the Ontario-based manufacturer, because there is no resulting organic decay, along with the associated release of greenhouse gasses, this carbonization process represents the lowest carbon footprint of any competing material reduction method.
"It is a single step sequestration process done onsite," stated Tigercat's vice president, material processing products, Anders Ragnarsson. "A cost-effective and environmentally friendly solution that reduces debris transportation and disposal costs."
The 6050 efficiently processes wood debris at high throughput rates, using under air and over-air fans to create optimal conditions to maximize carbon content in the output. The 6050 is also equipped with replaceable thermo-ceramic panels rated to 1 650°C (3,000°F). In addition, a quenching system cools the end product to near ambient temperatures for handling, while further improving the quality of the carbon-based output, and an optional conveyor system is available for output collection.
The 6050 carbonator is also extremely operator friendly with full remote control for all functions including machine travel. A live stream video monitoring system provides full visibility for easy feeding.

The Tigercat 6050 carbonator can be used for a variety of different applications including forestry and land clearing, construction and demolition, agriculture, and primary and secondary mill residue.