Metso to showcase special edition mobile cone crusher at CONEXPO-CON/AGG 2020
The mobile crushing plant on display will be equipped with an MX4TM crusher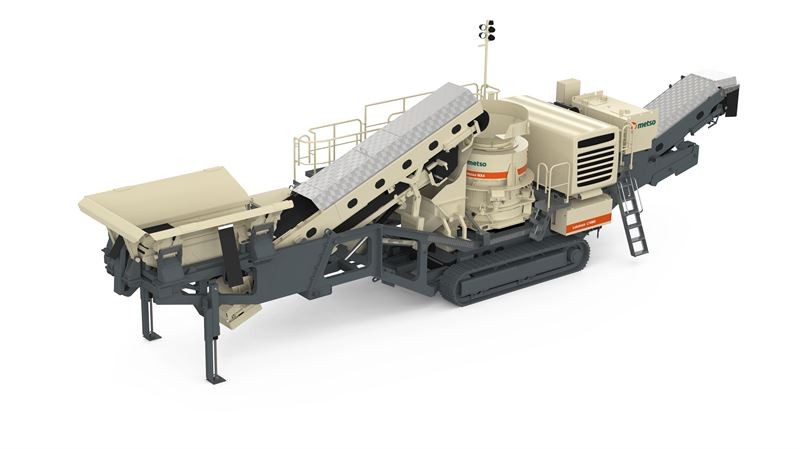 Metso will showcase a special edition Lokotrack LT4MXTM for visitors at CONEXPO-CON/AGG 2020. The mobile crushing plant is equipped with an MX4TM crusher, and will be on display at the Metso booth.
Lokotrack LT4MX offers a solution for demanding aggregates production applications and is designed for increased safety and reduced environmental impact, with attention to reduced carbon dioxide emissions and dust and noise suppression. Dust suppression is handled with high-pressure water spraying.

The engine is powered by CAT and its emissions meet Stage V regulations.
The LT4MX comes with safety features such as large platforms and access to service locations, as well as emergency wires so that service can be completed safely.
LT4MX offers extra features for the user's benefit, including a vibrating feeder, the optional side conveyor for fines separation and the large hopper, which provides continuous feed to the crusher and acts as a surge bin. As a stand-alone operation, the feeding unit enables wheel loader feeding.
The LT4MX, coupled with the Lokotrack ST4.10 mobile screen and the Lokotrack LT120 mobile jaw crusher, delivers outstanding capacity, precision and mobility, especially in demanding aggregates applications.