Paladin provides bundled attachment solution for excavators
Upgraded JRB excavator bucket increases capacity by 15 percent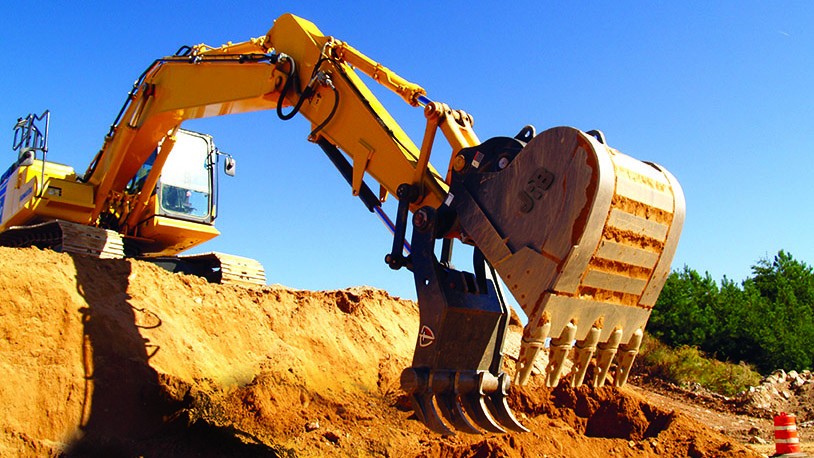 Stanley Infrastructure's Paladin brand has introduced new bucket, thumb system and coupler products that provide a bundled attachment solution for excavators, no matter the manufacturer.
Paladin's upgraded JRB Excavator Bucket increases capacity by 15 percent, while maintaining required OEM pin-to-tip geometry. A dual-tapered design reduces dig out (fill) and dumping forces to maximize onsite digging effectiveness, reducing work time needed. The new bucket features a durable design for long life and is optimized for high-production digging.
Similarly, Paladin's new, configurable JRB Thumb Systems are installed with ease, offer best-in-class clamping and rotation and utilize hardened pins, field replaceable bushings, dual-cushioned cylinders and high-strength and abrasion-resistant material that maximizes product life.
Bringing it all together is the Paladin Power-Latch Coupler, which gives operators maximum flexibility at the worksite. Multi-pin spread capability allows pickup of a wide range of attachments, while its dual-locking system facilitates safe and swift attachment changes. This new coupler sets the North America industry standard for versatility and safety compliance (ISO13031). Installation kits are available with no special tools or skills needed.