John Deere tackles steep slopes with new felling head
FL100 model provides customers with a more durable directional felling head solution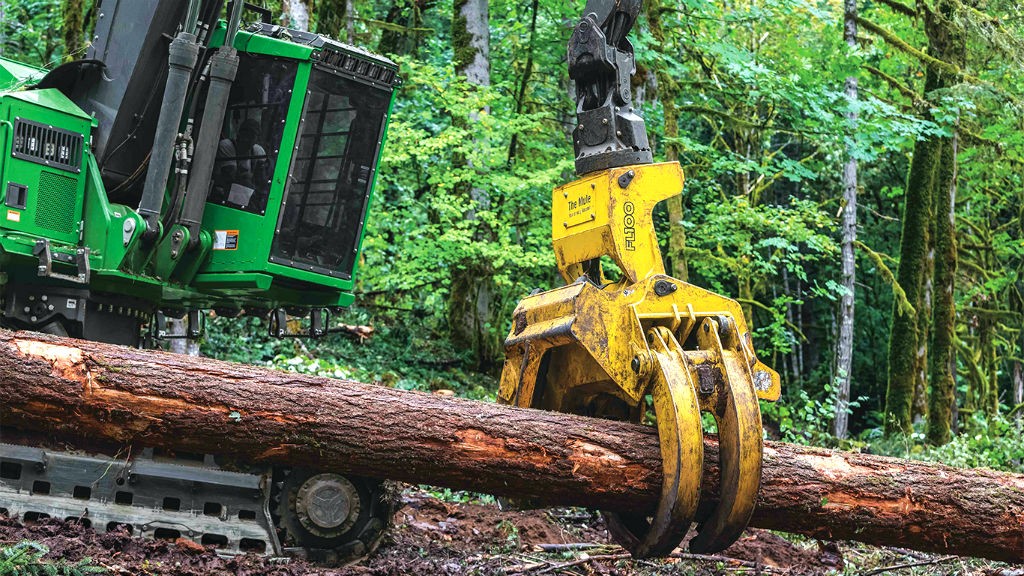 With the continued growth of the steep slope market and the movement from manual felling in mind, John Deere has launched its new large-class directional felling head, the FL100. The FL100 model provides customers with a larger, more durable directional felling head solution.
The robust, durable design of the new FL100 makes it ideal for steep slope, shoveling, and traditional felling applications. Featuring increased grip strength, grapple capacity and shoveling performance, the FL100's grapple arm effectively handles both small and extra-large timber. The increased durability of the FL100 reduces potential downtime in tough conditions, while allowing excellent access to maintenance and service points.
Factory installed on the new John Deere 959ML Shovel Logger/Directional Feller, the FL100 offers a solution for felling and maneuvering timber in steep slope applications.