Topcon to talk paving, Formula 3 at CONEXPO-CON/AGG 2020
Formula 3 driver James Roe Jr. will join Topcon to share his perspectives on road resurfacing technology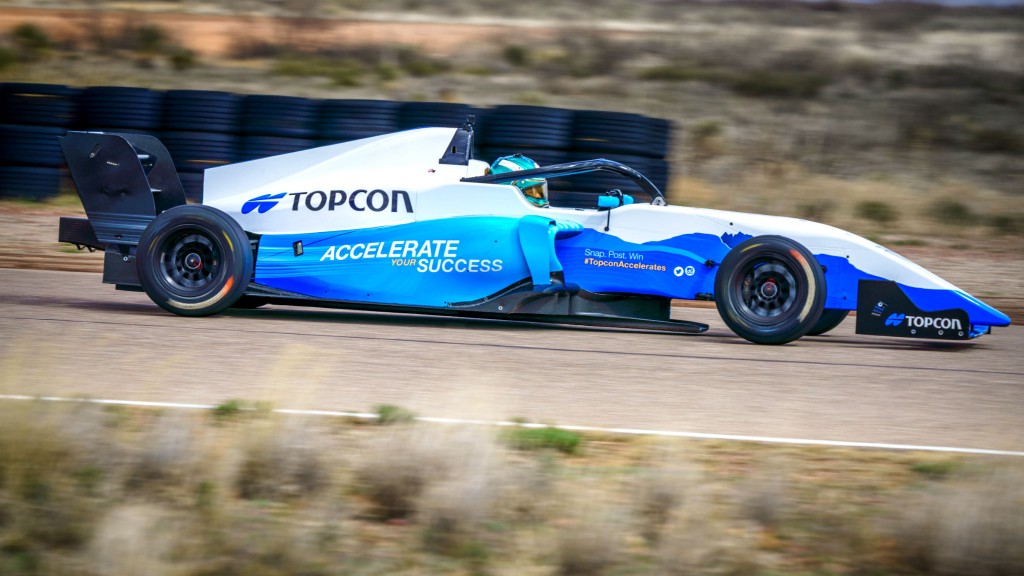 Formula 3 driver James Roe Jr. will join Topcon at CONEXPO 2020 to share his perspectives of how road resurfacing technology is helping make tracks smoother for faster and safer racing. It is part of the company's focus on intelligent paving at North America's largest construction trade show representing asphalt, aggregates, concrete, earthmoving, lifting, mining, utilities and more.
The SmoothRide system includes scanning an existing surface then converting the data into 3D model designs used to create machine control files for the machine milling, paving and compaction phases of a project.
Topcon technology has recently been used for resurfacing work for the Singapore Grand Prix, the Spring Mountain motorsports facility in Las Vegas, and Frankfurt Airport runways in Germany among other high-profile projects requiring tight tolerances.
Another new technology for paving — Pavelink — which can be paired with existing Topcon solutions such as SmoothRide will also be available at CONEXPO. It is a cloud-based logistics mobile application for asphalt paving workflow between asphalt plants, delivery trucks, the company office, and paving site.
In addition to daily discussions with visitors to the Topcon booth throughout the week of the CONEXPO event, Roe will also host a special "trackside chat" on paving and racing on Thursday, March 12 at 2 p.m. at the booth.
Related Articles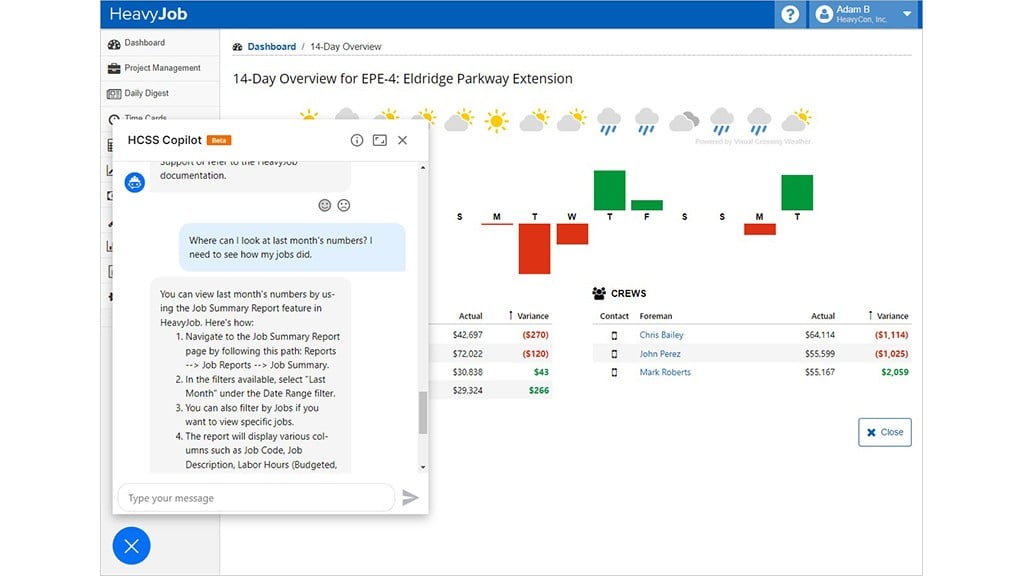 HCSS brings AI to construction technology with Copilot assistant for HeavyJob platform