Caterpillar dragline bucket offers increased fill speed
Attachment design reduces bucket weight for faster cycle times and greater payload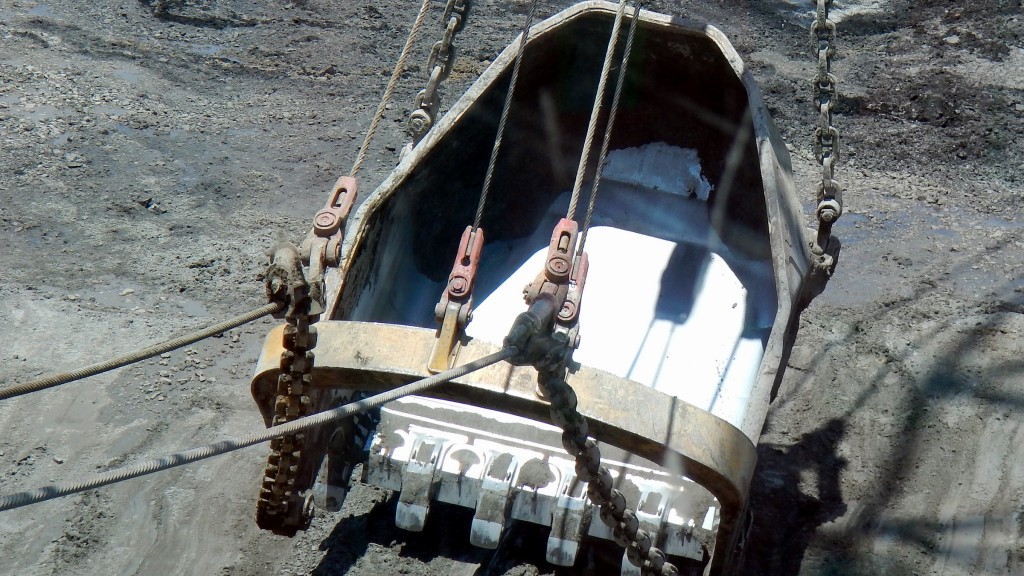 Cat has released a double clip back bucket for draglines that increases fill speed and reduces bucket weight for faster cycle times and greater payload. The patented design also eliminates the high-maintenance spreader bar from the rigging system.
The wide mouth, aggressive lip angle, and low front height reduce drag power required to fill the bucket. The design minimizes the required fill distance for improved productivity and reduced bucket wear. The unique shape of the rear wall enables the bucket to fill without upper rear corner voids, and it increases material density in the bucket for optimum payloads on every pass. It also clearly shows the operator when the bucket is full and should exit the cut.
Eliminating the hoist rigging spreader bar has additional benefits, such as reduced wear and tear on the top rails and trunnions. Fewer system components result in less inventory management and reduced maintenance cost. The rigging system design also gives the operator better control of the bucket and reduces the opportunity for an inexperienced operator to damage it.
The unique trunnion design and location on the clipped portion of the bucket protects the lower hoist link from wear and provides quick dumping of the payload. The design includes a cast-in deflector to protect and increase the life of the trunnion.
The Cat bucket is available for a wide range of dragline sizes and applications, no matter what the brand of machine. Using data-driven analysis, Caterpillar designs each bucket for the specific dragline and application.
The design process uses all significant parameters, including ground density, wear package, rigging package and bucket weight to optimize performance within the dragline's rated suspended load. Reduced dead weight of the double clip back bucket, as compared to conventional designs, ranges from 2 to 10 percent depending on the application.
Cat dragline buckets also include wear packages based on the mine's material abrasiveness and digging conditions. The Cat dragline bucket lip nose casting supports the Cat CapSure adapter and tooth system. The system delivers long wear life and hammerless installation of teeth for enhanced safety and faster removal and replacement.
Related Articles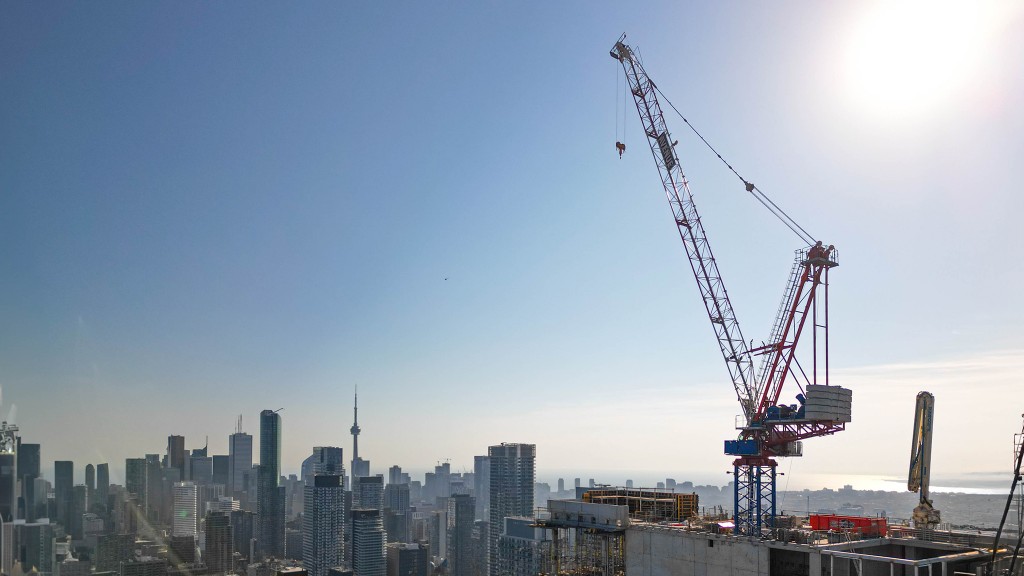 Tight squeeze in Toronto skyline is the right fit for Raimondi luffing jib crane