Trackunit manager and Iris IoT platform features show efficiency gains and eliminated downtime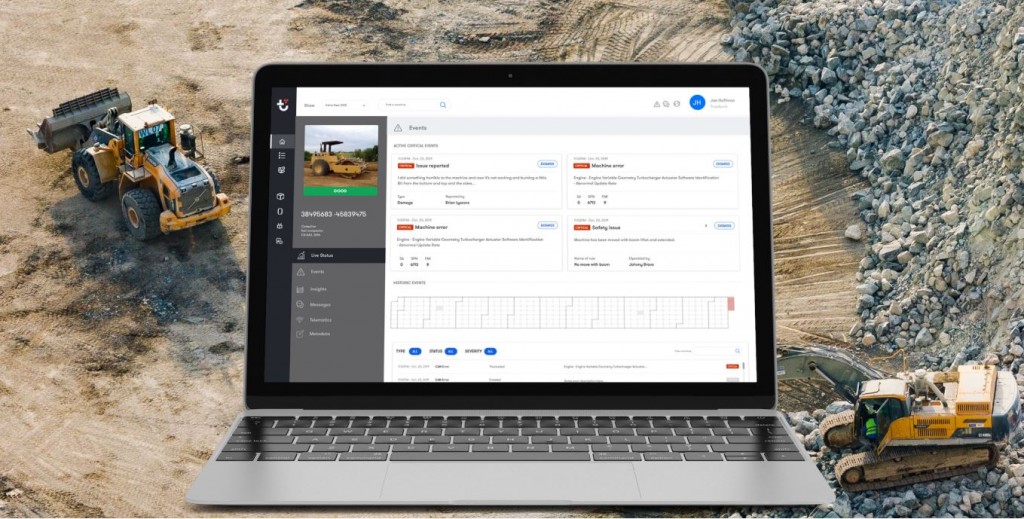 Trackunit has announced a range of enhancements to its Trackunit Manager platform and Iris technology solutions for manufacturers, owners and renters of off-highway equipment.
The advances result from a series of long-term industry partnerships and technology collaborations that enable multiple OEMs' data feeds to be accessed and analyzed for deeper insights provided from a single, advanced and vendor-neutral platform.
Machine Insights aims to be the ultimate gateway to perform single machine remote diagnostics, supporting a mixed fleet with a diverse range of telematics hardware. Available for any machine fitted with Trackunit Raw, Spot or with AEMP2.0/ ISO 15143-3 compliant hardware, it overcomes the challenges of integrating data from third-party telematics providers, and eliminates time wasted searching for machine information from different systems.
The enhancements facilitate:
Relieving the pressure on tight construction margins through reduced service costs.
Supports a mixed fleet with a mix of telematics hardware, standardizing and streamlining heterogenous data sources and inconsistent data definitions in one place to create metrics that everyone can believe in.
Machine-specific insights, such as battery health, fuel consumption and true utilization that are continuously calculated by Trackunit's analytics engine, creating actionable results.
Machine Event Log – on a busy site environment, operators and owners need to be able to cut through the noise and quickly and clearly understand each machine's current operating state.
The Machine Event log ensures:
Data is consolidated, analyzed and clustered into hierarchical peak events depending on the influence on machine health, e.g. missed services, machine threshold breaches, CAN bus errors, and machine-based as well as user-defined alarms.
Visualizes machine events allowing the operator / owner to drill down into peak events and clusters to identify problems earlier and schedule remedial action before a serious fault or breakdown occurs, increasing machine and operator uptime and extending machine life.
In collaboration with OEM machine data suppliers, the new feature connects to external databases to get detailed machine specifications for every machine in Trackunit's ecosystem that already has some meta data (brand, model and category). The new feature means users may get up to 100 additional data points delivered right to their fleet management software.
Machine 360 makes reliance on complicated and heavyweight machine manuals to guide day-to-day questions obsolete, providing an essential step toward running a lean construction site whether machines are owned, rented or a mix of both. It will also be of value to rental companies, helping them make exact equipment recommendations to carry out specific construction tasks according to the physical requirements of each jobsite, especially for their people on site.
More from Telematics
The all-new CASE TR340B compact track loader — operating at 90 horsepower with a 3,400-pound rated operating capacity — is the most powerful radial-lift CTL in the CASE lineup. Its all-new 8-inch LCD display improves on industry-leading CASE visibility with a new backup camera that is viewable in both forward and reverse operation. The display also showcases critical operating information and "trip" details. All-new electro-hydraulic controls, managed through the display, make it easier than ever for operators to dial CASE CTLs into specific application demands. All new cab controls and joysticks make the new TR340B easy to own and operate.
Industries such as construction, mining, energy, utilities and forestry, face many challenges when it comes to tracking assets and employees. Equipment often has to be transferred between locations, or monitored while it is dormant during off seasons. Lone workers may have to travel long distances or visit multiple sites during the course of their activities. And, all of this is further complicated today with shifting supply chains and economic realities putting further strain on the bottom line.