Terex Washing Systems to showcase fines recovery technology at CONEXPO-CON/AGG 2020
Company will display Terex FM UltraFines in addition to featuring an immersive VR experience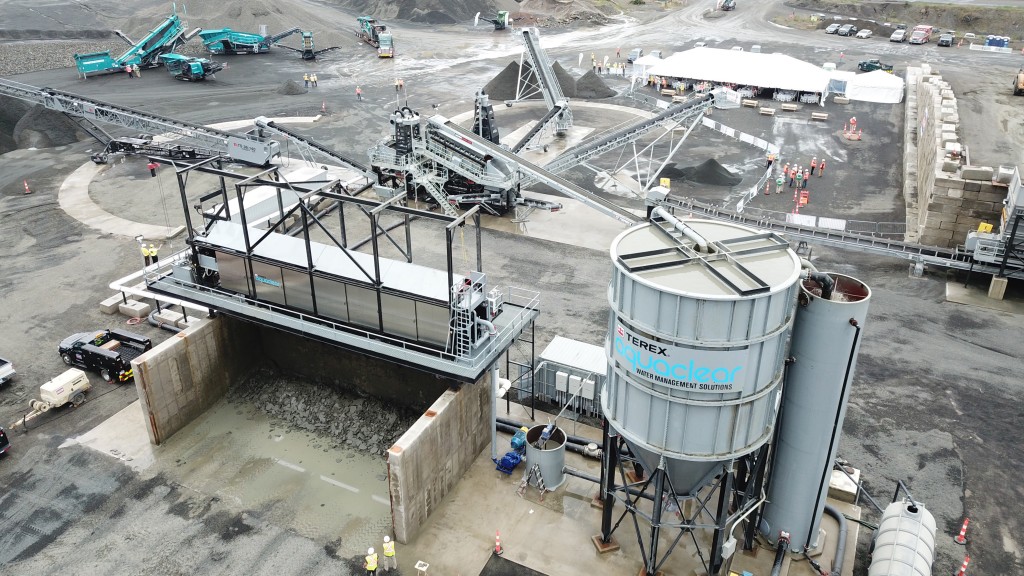 TWS will showcase the Terex FM UltraFines which is a crucial step in efficient management and recovery of ultra fines material from wastewater streams, produced from washing processes. This ultra-fines recovery unit can process up to 450m3 per hour of slurry recovering material as low as 40 micron, thus reducing the volume of solids reporting to storage ponds or water treatment plants. Bringing together a centrifugal pump, a hydrocyclone cluster and a high frequency dewatering screen on one chassis, the FM UltraFines also features a uniquely designed conical tank and anti-turbulence system, which is essential in the process of ultra-fines recovery.

Local sales, service and support across North America
TWS have continued to invest in their North American sales and operational teams that enables our US customers to directly engage with TWS experts, enhancing the already existing class leading product support offered through their network of regional partners.
This combined offering—including 20 regional partners via 50 service depots, 60 mobile trucks and 100 expert technicians across North America—along with their innovative approach to plant solutions makes TWS the intelligent choice for customers who understand how expert knowledge and a genuine product support infrastructure on their doorstep helps maximize return on investment.
Roots run deep
TWS is the premier provider of advanced washing solutions for material and mineral washing needs in Aggregates, Recycling, Mining and Industrial Sands and a full portfolio of Water Management Solutions. Its heritage has resulted in today's class-leading equipment that turns natural and waste materials into high value, saleable products.