New Holland launches 300 Series skid steer and compact track loaders
Re-engineered 300 Series brings visibility, stability and controls for construction jobs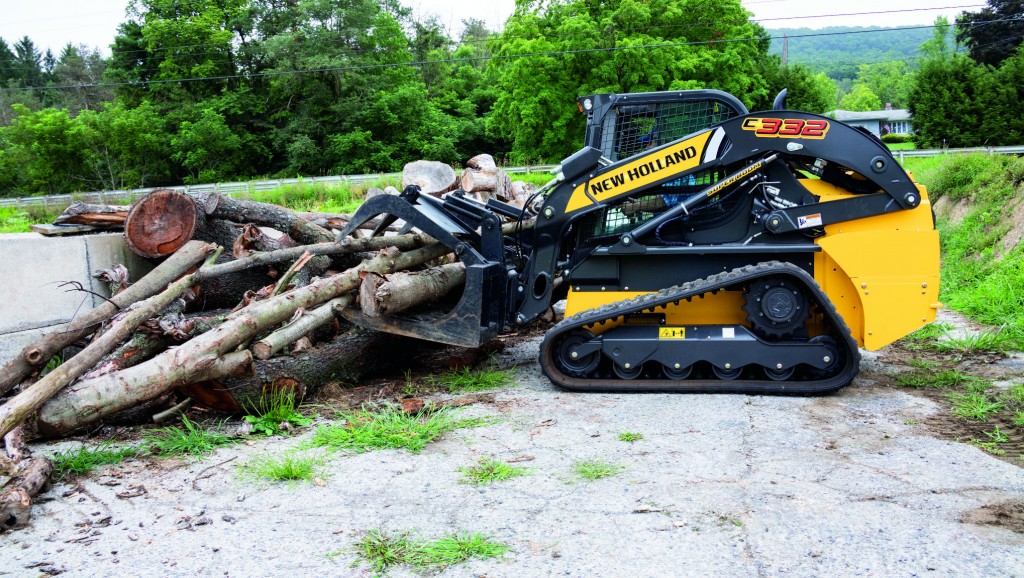 New Holland has launched its latest series of skid-steer and compact track loaders. The company says that customers in construction will experience superior visibility, greater height and reach, a simple operator interface and enhanced productivity for any job.
The technology in the new 300 Series includes the Super Boom vertical lift linkage, a new 8-inch multifunction LCD display with reverse camera, straight-line tracking improvements, fully upgraded electrical harness and much more.
The 300 Series will be offered in 11 new models in radial lift or Super Boom vertical lift. These models range from 60 to 90 gross horsepower, rated operating capacity from 1,600 to 4,500 pounds, and dump reach from 18.5 to 35.5 inches.
With greater dump height and reach, customers have more visibility and ease loading high-sided truck boxes or hoppers. The Super Boom vertical lift linkage offers outstanding visibility and height, and a see-through area on top of the cab gives a clear view to the bucket, even at full height.
The simple operator interface brings new features like maintenance tracking, engine protection and ignition time-out to ensure maximum uptime. The 8-inch LCD multifunction display conveniently shows engine data, performance information, RPM, fuel level, battery voltage, oil and engine temperatures, and trip screen. Along with the easy-to-navigate features, the display offers simple electro-hydraulic control settings and is customizable to the operator's needs.
For regular service or maintenance, the 300 Series offers the easiest access to the engine. The cab can be tilted forward for access to components and easy cab cleanout, and the all-new wiring harness will minimize downtime from troublesome electrical issues.
The low-profile durable track undercarriage improves durability and helps reduce noise. The long wheelbased skid steers and steel-embedded track compact track loaders offer the customer a smooth ride and excellent stability. The centre of gravity and weight distribution is designed for optimal traction and control during lift and carry tasks.
Models built with electro-hydraulic controls feature multiple speed and sensitivity settings, including the new creep mode and automatic straight-line tracking. Creep mode, a slow-speed option, gives the operator greater control for slow-speed operations such as trenching with speed thresholds of one to 100 increments. Automatic straight-line tracking improves productivity and precision when working with a trencher or cold planer.
Related Articles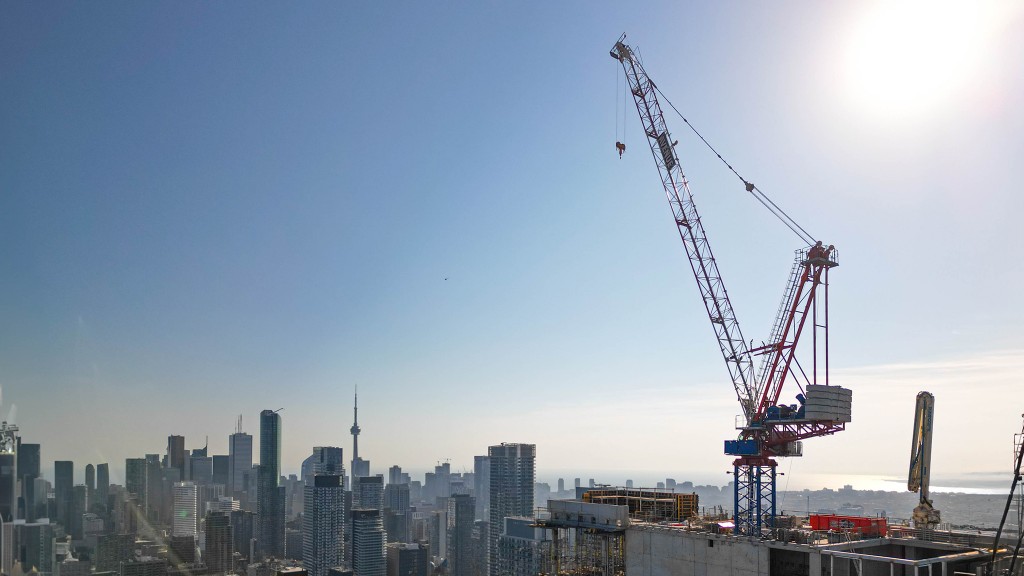 Tight squeeze in Toronto skyline is the right fit for Raimondi luffing jib crane