How to right-size your construction fleet
Equipment and jobsite factors to consider when right-sizing your excavator fleet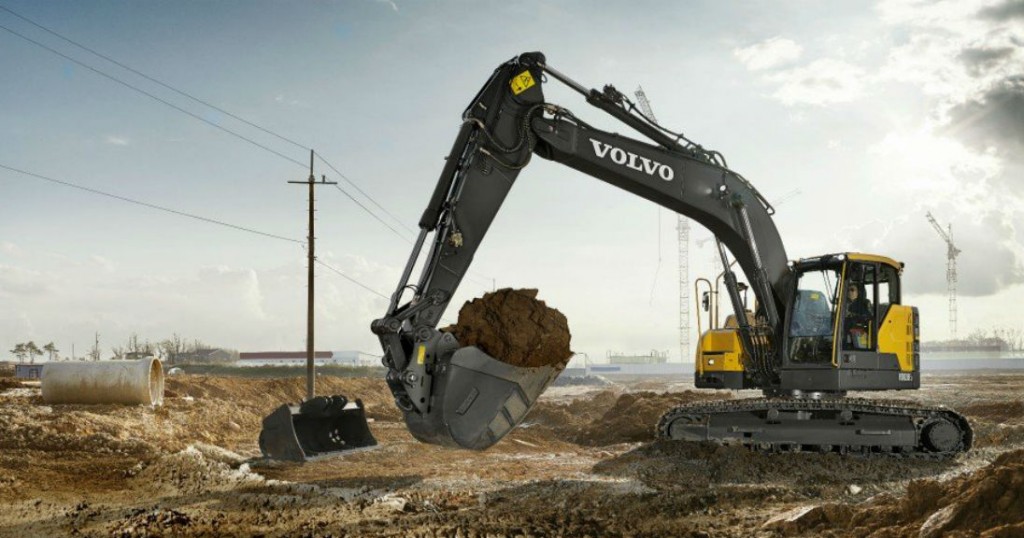 Putting together the correct combination of equipment for a particular jobsite is critical to an operation's profitability. There are several factors to consider during this process, especially when it comes to choosing the right mix of excavators.
When sizing crawler excavators, most customers know exactly what they want. A lot of times they're right, but that's not to say mistakes aren't made. Sometimes people think, "We need this size machine, we want the biggest bucket we can put on it, and we want to move the most amount of material as fast as we can."

That may sound logical, but sizing excavators is more than just weight, horsepower and bucket size. Here are a few tips to consider the next time you're looking at a crawler excavator to add to your fleet.
Buckets
Instead of asking for the biggest bucket, consider what you're moving and ask yourself these kinds of questions to determine which one is best for the job:
What kind of material am I digging in? Will there be rock which would require a rock bucket? Sand? Clay?
What's the weight and density of the material? If it weighs 4,000 pounds per cubic yard, you can't put nearly as big a bucket on as you could if it weighs 2,500 pounds per cubic yard.
What's my reach requirement? Digging depth? Dump height? That will influence the size of the excavator and attachments you use.
Transport
A lot of times people will size their excavator specifically for the job, but it's also important to consider the size of trucks and trailers your company has, as well as local hauling restrictions. Can you move a 110,000-pound machine, or are local permits so restrictive that it becomes too expensive? Are you towing it behind a dump truck with a 25-ton tagalong and can only move a 35,000-pound machine? Some other things to consider:
If you were thinking about a 110,000-pound machine like the Volvo EC480E excavator for a quarry (where it won't be transported), you wouldn't need a removable counterweight – you might save a few dollars that way. Note, however, that it would affect the resale.
Will you need to move the machine in a large city with tight roadways or across more open highways? If it's the former, you may need to size down for tighter spaces (or you may need to consider a wheeled excavator versus a crawler).
Sticks
Some contractors will opt for a shorter stick to increase breakout forces and/or bucket sizes, but some would say that's a mistake if your operator doesn't like being that close to the back of the truck when dumping material. Or, the shorter stick may increase bucket capacity but prevent you from reaching the required digging depth. When things like this happen, it costs time and money to go back and put on a longer stick. On the other hand, the harder the material is to remove, the shorter the stick you want because it will have more power. If it's fairly easy digging, you can go with a longer stick because you don't need the extra power to get your bucket full.
Tracks
Consider what size of tracks you're putting on the machine. If you're working in a quarry with a lot of big rocks and the material is hard, you want to go with narrow tracks because the wider the pad, the easier it is to bend. But if you're working in sand, like in Florida, for example, you want the widest track you can get for flotation, so the excavator doesn't sink.
When it comes to sizing excavators, be sure to think about scenarios like these in addition to weight and horsepower – and be sure to get your operators involved. That will ensure it's right for the job, it's a machine they'll feel comfortable operating, and it should prevent you from having to go back and make modifications.
Right-sizing with Site Simulation
Another incredibly helpful tool in right-sizing your fleet is a jobsite evaluation tool. An example of this is Volvo Site Simulation software, which analyzes jobsite conditions and operational goals to provide a plan for proper site setup. This isn't limited to excavators. In a quarry, for example, it can apply to excavators, haulers and wheel loaders. With Site Simulation, your dealer and/or OEM can help determine the right equipment mix in five steps:
1. Evaluate jobsite conditions
The first step in a site simulation analysis is to gather data with a handheld GPS device that can record distances, gradients and more.
This data is then imported as a GPX file into a site simulation software program. Then the fleet manager works with the OEM or dealer to input a number of jobsite-specific factors, such as bank density, swell factor, loose density and the estimated average percentage of bucket fill. The software also allows you to select from several ground conditions to calculate rolling distance of the equipment, which is important in estimating cycle times and fuel efficiency.
2. Estimate operating hours
Next, estimate the annual working hours per machine. Take into consideration the total number of scheduled shifts per year and the average shift duration (minus the non-operating time per shift), then subtract estimated scheduled maintenance time.
3. Input equipment specifications
The next step is inputting equipment model information, including the number of machines, model numbers and bucket size(s). The software will automatically pull the necessary equipment specifications to run a product simulation. You can then run reports with different combinations of equipment models, comparing them side-by-side to find the solution that delivers the best production at the lowest operating cost.
4. Review the production analysis
The final analysis factors in average cycle time, average bucket passes to fill the hauler and estimated average fuel consumption per hour. You can further review machine utilization in a cycle time breakdown including average load queue time, average spot time at the loading unit, average travel time, average spot time at dump and average dumping time.
5. Calculate cost to operate
The production analysis only represents a part of the total operating cost. The total cost of ownership should be determined based on a proposed purchase agreement and/or financing structure. Other costs to consider include depreciation schedule, taxes, insurance, estimated resale value, service plans, tire replacements and maintenance costs.
Bigger isn't always better, so do your homework and the results will speak for themselves. Right-sizing your equipment and fleet mix are worth the effort.
John Waldron is a district sales manager for Volvo Construction Equipment.
This article originally appeared in the February 2020 issue of Heavy Equipment Guide. Check out the digital edition here.
Related Articles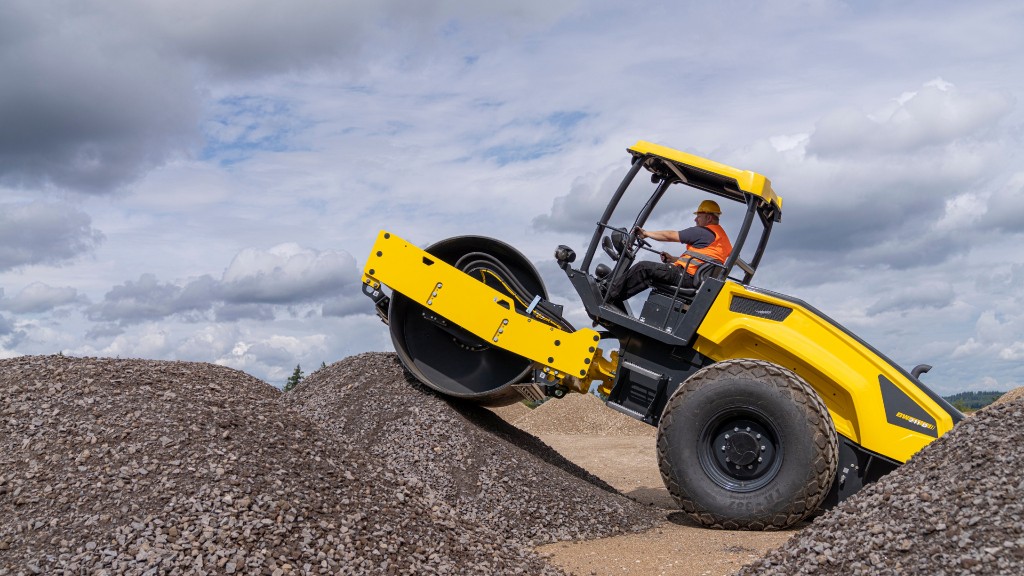 New compaction innovations focus on efficiency and operator ease of use for Bomag at bauma