CM Labs develops affordable heavy equipment training simulation for contractors
The Vortex Edge Max can also connect to other simulators for crew training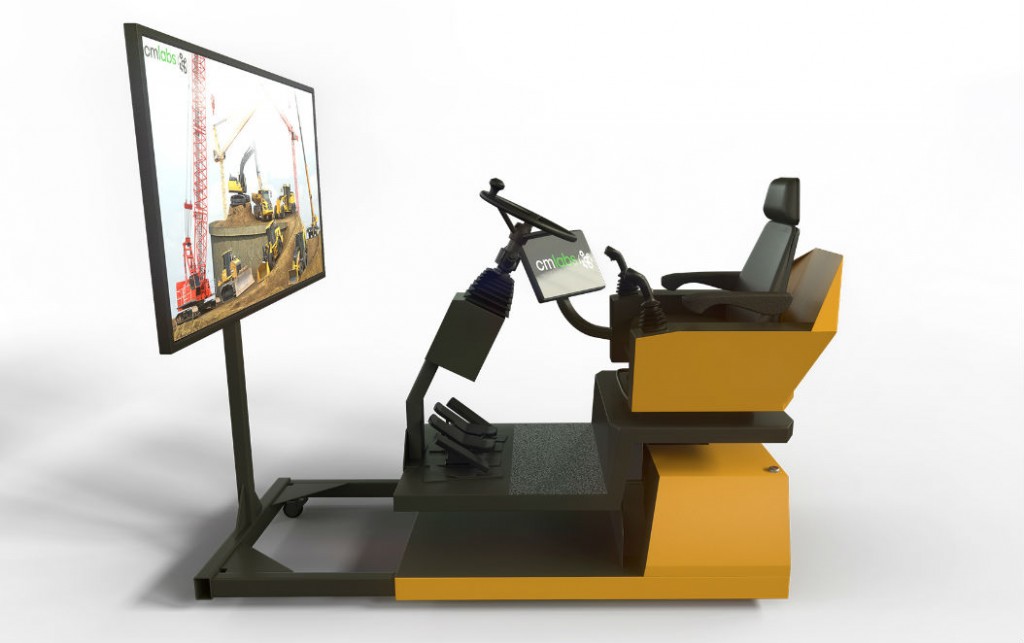 The latest simulator in CM Labs' Edge series, the Vortex Edge Max, is an entry-level tool that develops transferable operator skills. The affordability of the Vortex Edge Max expands professional-grade simulation to contractors and training organizations that did not previously have access to these tools.
The Vortex Edge Max replicates the motion and feel of real construction equipment and comes embedded with CM Labs' Smart Training TechnologyTM – assuring a solution that delivers the most transferable operator skills anywhere, outside the real equipment.
With a stripped down design that minimizes simulator costs, the Vortex Edge Max comes bundled with a full fleet of cranes, a complete earthmoving catalogue, or both, for a total of 10 machines on one simulator. The Vortex Edge Max can also connect to other simulators for tandem operations and crew training.
Its heavy-duty controls are designed to run any machine, and the screen rotates to provide an optimal field of view for every piece of equipment. With a motion platform that replicates the feel of the real equipment, best-in-class visuals, and exercises that replicate work site conditions, the Vortex Edge Max prepares trainees for the real world.
The Vortex Edge Max logs key performance metrics, so operators learn productive machine use. Self-guided learning paths – from beginner to advanced – mean operators can train even when equipment or trainers are unavailable. Trainees can learn to operate equipment and practice challenging real-world scenarios, with no risk to equipment or themselves.