Telsmith to feature single-, double-, triple- and four-deck screens CONEXPO-CON/AGG 2020
Available in portable and stationary configurations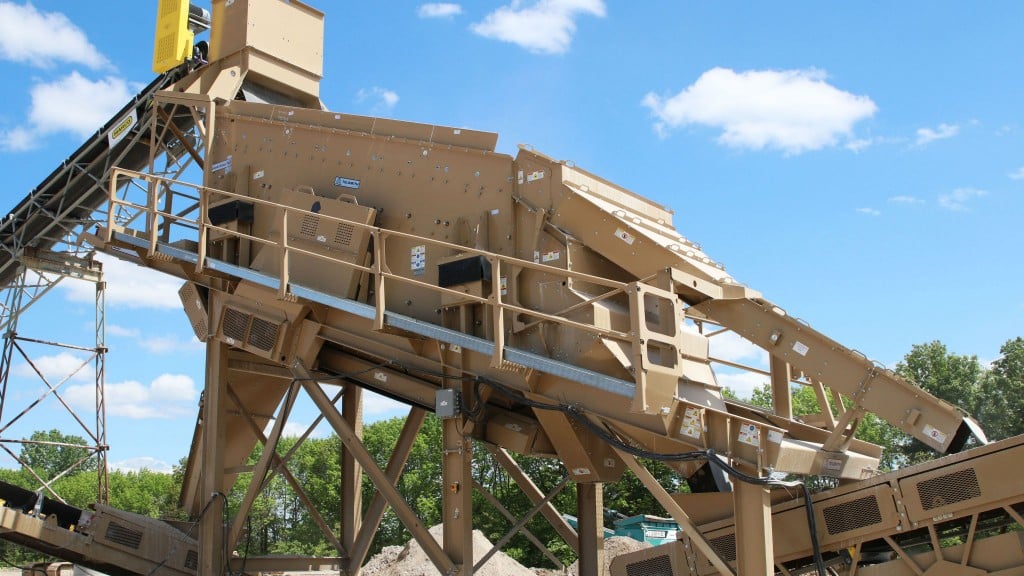 Telsmith will promote and display their Vibro-King TL Screen at CONEXPO/CON-AGG 2020. The screen offers single-, double-, triple- and four-deck models ranging from 5 x 14 feet to 8 x 24 feet.
Available in portable and stationary configurations, Vibro-King TL screens are ideal for heavy-duty aggregate processing, 24-hour mining operations, along with recycled asphalt and concrete products. The Vibro-King TL screen design creates longevity for heavy-duty scalping and fine-sizing in either wet or dry applications.
Telsmith's Vibro-King TL screen lineup comes in a range of sizes and is a reliable, low maintenance inclined screen in the mining and aggregates industries. The deck frames have been specifically designed for performance and endurance with each media type including side tension wire cloth, urethane or rubber, modular urethane or rubber panels, punch plate or steel backed rubber.
The TL Never-Wear sealing system eliminates the need for contact lip seals. Large shaft casing provides increased oil volumes. A snap-in, urethane labyrinth seal keeps dust out and eliminates the downtime and expense of repairing worn seals or shaft grooves.
The Telsmith modular approach with 130 mm, 160 mm, and 200 mm bearing vibrator mechanisms is available in single and dual shaft assemblies, allowing flexibility and range. The Vibro-King TL is feature-packed and built to deliver low-cost performance.