Concrete challenges met with BIM
Technology adds array of features to improve project productivity and accuracy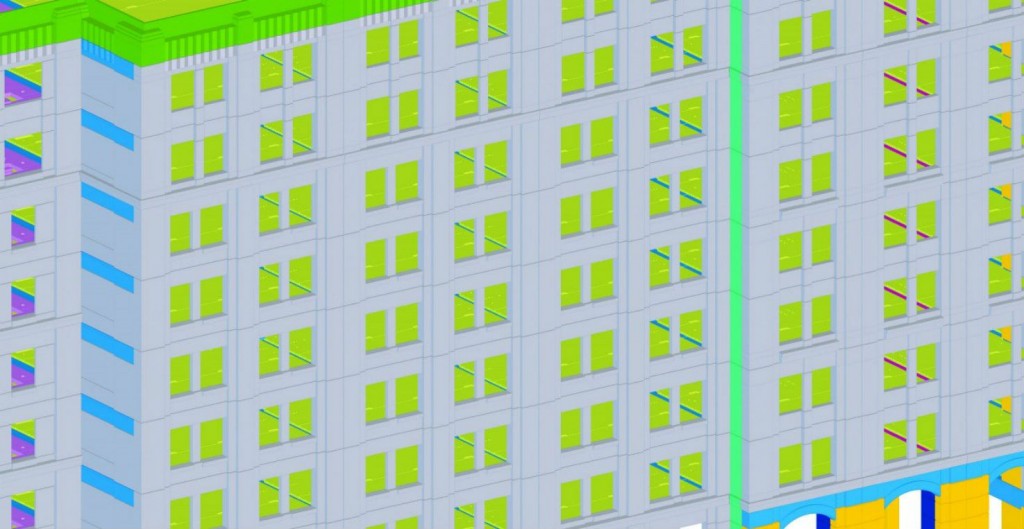 Modern technologies are permeating all aspects of construction, including concrete construction. Technology such as building information modelling (BIM) has found a home in today's concrete industry.
"Technology enterprise solutions have a complete array of features that are designed to make concrete construction projects more productive and more accurate while providing information to key personnel so they can make informed decisions in a timely manner," said Stuart Galloway, president, 20/20 Show Productions - the producer of Canadian Concrete Expo.
Trimble has been working with the construction industry for a long time to develop the Constructible Process in which constructive data and real-time collaboration ensure that every person, phase and process work together seamlessly, optimizing the entire design, build and operate life cycle. The Constructible Process includes three key principles: all phases and trades are connected; models and work-streams are content-enabled; and constructible data drives smart workflows.
Concrete contractors are taking advantage of these three key principles to improve productivity. "Like other aspects of building construction, concrete work is experiencing an awakening of sorts, to the promise of digital transformation," said Galloway. "As BIM has evolved, the 3D models at its heart have become increasingly robust. Today, a constructible model produced by skilled professionals is bursting with construction data. That data can drive meaningful efficiencies in the office and in the field."
The results are time saved during pour planning and take-offs, more successful pours and improved collaboration with other project stakeholders. From pre-construction to on-site management, Trimble's BIM software, Tekla Structures, automates tedious tasks and estimates, plans and manages pours with greater precision and efficiency.
"One of the greatest drivers of efficiency is the ability to extend constructible data to the field to add more control in what can be a chaotic process," said Guy Erickson, Concrete Segment business manager for Trimble's Structures Division. "Concrete contractors are using Tekla models in the field to drive coordination and pour management. In addition, productivity skyrockets with the automation of field layout, rebar placement, formwork installation and as-built verification with the precision and speed of robotic total stations."
Designed for concrete
Tekla constructible models are data-rich and complete with information such as areas, volumes, required mix information, rebar types, embeds and formwork that streamlines all phases of concrete construction and gives contractors everything they need to automate material quantification and planning for successful pours. Tekla Structures is purpose-built for concrete contractors and delivers efficiencies through the following methods:
• Pour planning and management: Contractors can model and develop an accurate pour plan and automate material quantification to manage and coordinate pours on site and streamline work from preconstruction to pour. "Trimfleet fleet management provides real-time updates on ready mix vehicle locations and material quality monitoring" said Erickson.
• Formwork: Tekla Structures accelerates formwork planning by automating material quantification and drawing creation. Content libraries inside Tekla enable formwork designers to automate the selection of forms and hardware based on the exact specifications of the structure.
• Using pour and concrete geometry in the Tekla model with interactive and automated tools, realistic formwork models can be created quickly. Concrete contractors can plan, optimize and manage formwork operations and related information to successfully prepare for pours on site.
• Reinforcing (rebar): Design communication, coordination and information transfer allow for faster rebar assembly and more productive construction of reinforced concrete structures. "With intuitive management tools, construction-quality information for reporting and material handling is always on hand," said Erickson. "Data can be automatically exported to rebar MES software, cut-and-bend and mesh welding systems. Easy-to-understand rebar assembly guides with 3D visualizations reduce RFIs, improve quality and make prefabrication and rebar placing on site more efficient."
• Anchor bolts and embeds: Embeds and anchor bolts can be imported from other project team members, such as a steel fabricator. Embeds can be easily modelled if desired and saved for use in multiple projects. In addition, embeds and anchor bolts can be downloaded directly from Tekla Warehouse to the model. Finally, automated placement of the embeds is facilitated with Trimble Field Link software and a robotic total station powered with the Tekla data.
• Layout/quality control: Everything a concrete contractor needs to measure on site can be included in the constructible model. With Tekla, layout points can be automatically generated and grouped in the model. Tekla software and Trimble total stations integrate seamlessly and with Trimble's commitment to open BIM, a variety of devices and background files are supported. "After a pour is complete, the field information can be linked back to the model, verifying the accuracy of the work and allowing for any necessary changes to be made so that the model matches the built reality," said Galloway.
This article was submitted by Canadian Concrete Expo, which takes place at the International Centre in Toronto, ON, January 22-23, 2020.