Bomag introduces new pavers and cold planers at Innovation Days
SMS Equipment ready to serve customers for 2020 roadbuilding season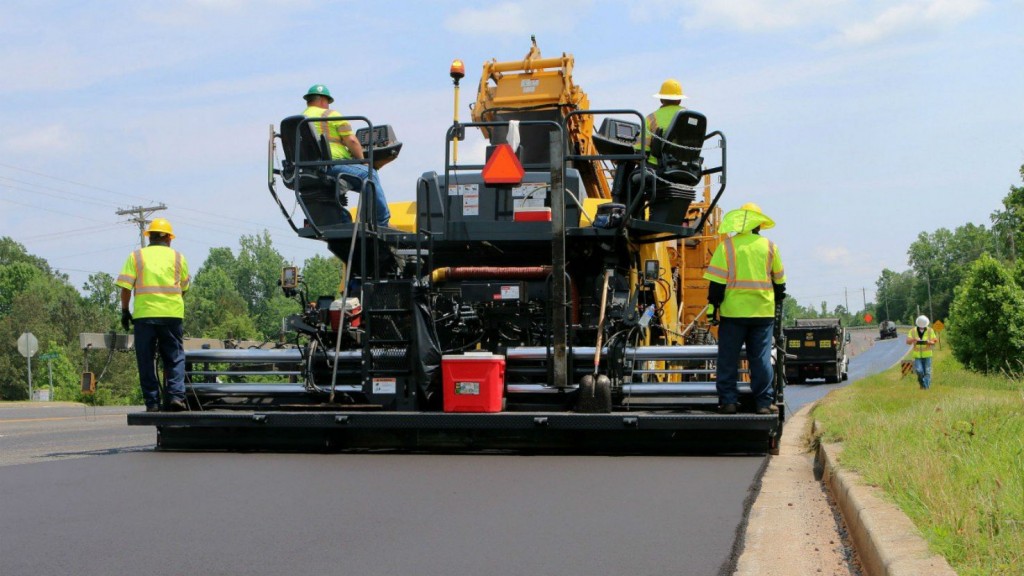 Bomag held Innovation Days in October 2019 for its dealers at its Ridgeway assembly facility in South Carolina. The company showcased a range of recently released and new equipment to both dealers and media, including pavers, cold planers, rollers and light compaction equipment.
The company is about to get a new push in Canada as SMS Equipment signed a new distribution agreement with Bomag in the fall. As of 2020 the dealer is representing Bomag equipment across the country and says that it is proud to represent Bomag's paving lines in the Canadian market.
"Customers can continue to count on SMS Equipment for expert service, advice and support, no matter where their equipment takes them. Our people have been working with Bomag on everything from parts, inventory and technical support, and we'll be ready for the 2020 roadbuilding and construction season," says SMS Equipment.
Pavers
Bomag has reduced its number of 10-foot paver models from four to two. Legacy CR 452 and CR 552 wheeled pavers are now replaced by the CR 1030 W paver, while the rubber track CR 462 and CR 562 pavers now bear the CR 1030 T identification. These pavers are ideal for highway, airport, heavy industrial and large commercial paving projects.
The updated 10-foot pavers feature an updated dual-swing-out operator's platform delivering unobstructed views to the sides of the paver and screen end gates. An open-grate design on the platform floor provides a direct view of the screen spreading augers. The company is offering a new 7-inch colour screen on these models and a new sound-insulated composite engine hood for quieter paving. The wheeled version features a 260-hp engine and the tracked machine has a 225-hp engine.
Cedarapids CR 1030 W Series pavers have a standard 16.7-ton hopper capacity and deliver up to a 27-ton capacity when equipped with an insert. The CR 1030 T Series pavers have a standard 14-ton hopper capacity up to a 22-ton capacity when equipped with an insert.
Bomag's new rubber track CR 820 T and tire CR 820 W 8-foot-class pavers feature a new operator's platform, new controls and improved visibility. These pavers are powered by a 160-hp engine and have a 10-ton hopper capacity. These pavers have new dual swing-out seats and consoles for improved visibility from both the left- and right-hand sides for unobstructed views to the sides of the paver and the screed end gates and the platform floor's open-grate design provides a direct view of the screed spreading augers. The 8-foot pavers also feature the new 7-inch screen and sound-insulated engine hood.
Three-Point Suspension floats the paver over subbase irregularities and maintains preset screed slope and grade. Raising and lowering the rear of the paver with the Frame Raise System allows the operator to fine-tune the head of material at the augers to improve mat quality. Bomag says that Smartrac automatically maintains proper track tension at all times to significantly increase track life and decrease downtime.
The Stretch 16 hydraulically extendible screed offers paving widths from 8 to 16 feet and a maximum paving depth of 12 inches. Quick-connecting extension kits deliver a maximum paving width reaching 20 feet.
The company also introduced the 74-hp BF 200 cart path and small construction site paver. It has a 5-ton hopper capacity and a 44-inch track width that fits in the cut of a 4-foot cold planer for mill-and-fill applications. The hydraulically extendible electric screen offers paving widths from 3.6 to 6.6. feet. Manual extensions can bring the machine up to 11.2 feet. Reduction skids can narrow the paving width to 1.3 feet.
Cold planers
Bomag's new 140.8-hp BM 500/15-2 and BM 600/15-2 compact mills are available in both 3- and 4-wheel configurations. These cold planers have a reengineered vibration-isolated operator's station that offers excellent visibility to the left cutting edge and front and rear of the machine. Machine levelling sensors are now integrated into the side plate cylinders of the new mills and these models feature a new 7-inch colour display.
Advancements to hydraulic system efficiency boost transport speed to 6 km/h for 3-wheel and 10 km/h for 4-wheel configurations. Bomag says that maximum milling speed for 4-wheel configurations is increased by more than 25 percent for both models.
The BM 500/15-2 offers a maximum milling width of 19.7 inches and the BM 600/15-2 offers a maximum width of 23.6 inches. Four extra cutting tools positioned at the left- and right-edge rings plus optimal arrangement of the tools across the drum delivers uniform, low vibration milling and smooth milled edges. A range of standard, fine, power and trenching drum designs are available in widths from 3.15 to 23.6 inches with all featuring standard quick-exchange designs.
The new conveyor design has a swivel angle increased to 30 degrees for more efficient truck loading. The new triple-setting water pump system allows the operator to adjust water flow as needed to extend intervals between refills.
Bomag's reintroduced 600-hp-class 2200/60 cold planer features a reengineered milling chamber for increased robustness and longer wear and a new inner scraper design and improved compartment seal to prevent material loss.
The BM 2200/60 offers an 86.3-inch cutting width and the tapered tooth retainer claw has a low-resistance profile that delivers more cutting power with less wear. Bomag says that its quick-change cutting tool design reduces the time required to change a full set of teeth by up to 75 percent over conventional systems.
This article originally appeared in the January 2020 issue of Heavy Equipment Guide. Check out the digital edition here.

Related Articles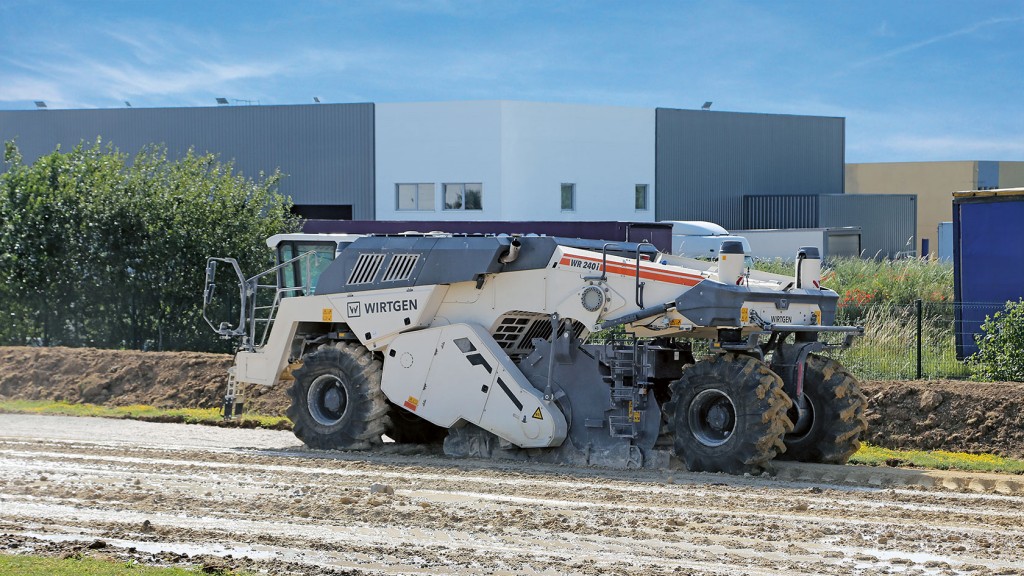 Wirtgen develops automation and precision steering for cold recyclers and soil stabilizers