McCloskey to display largest CONEXPO/CON-AGG lineup to date
Ontario-based company to display nine pieces of equipment, including crushers, screeners, stackers, trommels and a compact sand plant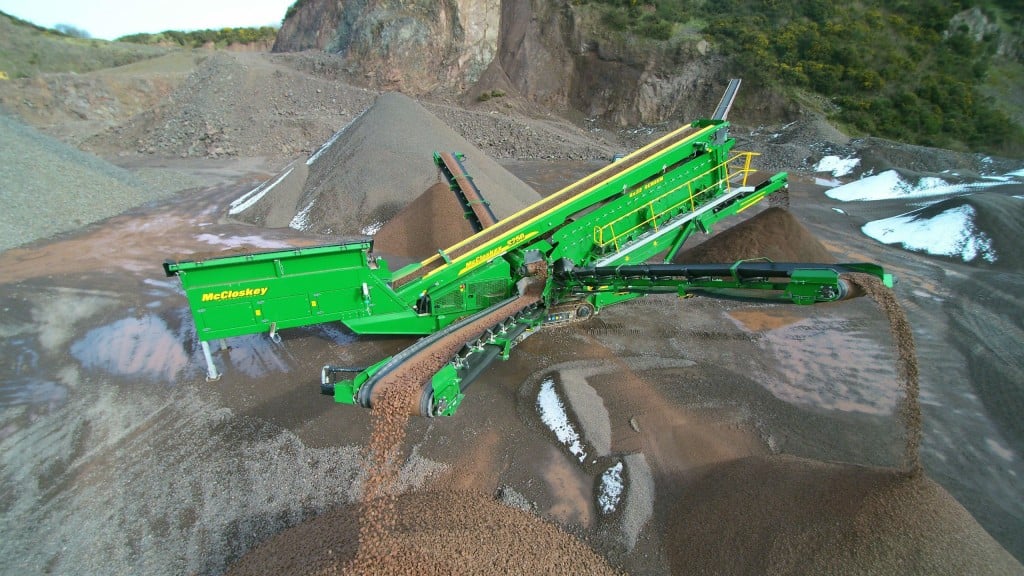 McCloskey International will display their largest CONEXPO-CON/AGG line up in the company's history with nine pieces of equipment on display at this year's event, including crushers, screeners, stackers, trommels and a compact sand plant.
The first McCloskey C-Series cone crushers will be officially unveiled at CONEXPO-CON/AGG 2020, which are designed to deliver superior performance while also achieving higher capacity, better product quality, optimum versatility and improved fuel efficiency.
The new cones feature an open chassis design, with access for service and ongoing maintenance. A new conveyor design, recirculating screen options, as well as continuous load and material level monitoring are also standard features on the new product line.
Introduced in 2019, the S250 Screener is one of the largest and most portable vibratory screening plants in production. The heavy duty high energy two bearing three deck screenbox is side-tensioned, delivering more true screening area with 22 x 6 on the two upper decks, and a 20 x 6 bottom deck.
Available in double or triple deck models, the S250 features an up to 10m3 (13.1 yd3) high capacity hopper with generous grid opening, allowing the use of larger loading shovels.
Also on display will be the new SDX-150 telescoping stacker. The SDX-150 desegregates and maximizes stockpile capacity using a robust, fully automated and highly flexible CAN based control system to providing optimal control of material quality. It is capable of 700TPH in applications like aggregates.
McCloskey International will also highlight the Long Hopper R155 model to its lineup of industry leading scalping screeners, aiming to provide maximum load flexibility and capacity to its customers. Designed to accommodate a larger variety of loaders without the need for a ramp, the R155 is able to work in a variety of sites around the world.
In response to some of the toughest applications out there, McCloskey has also re-designed the impact crusher line in a new heavy duty format. The McCloskey I44RV3 combines the productivity of a 45" impactor with the versatility of a full screening and recirculating system, allowing operators to produce a crushed and screened final product with one machine. The combination of the impactor with the High Energy Screenbox and a recirculating conveyor deliver maximum productivity and unmatched portability. New features include an open chassis for ease-of-access, a larger double deck prescreen for more efficient fines removal, a swing out radial return conveyor that can complete 90 degrees while the machine is running, and a direct drive crusher boosting power and lowering fuel costs.
Additionally, the portable and versatile 516RE will be on display, offering a wide range of drum designs and screen sizes to improve quality and meet high demand. Material such as topsoil, compost, sand and gravel, and wood chip spend more time in the sixteen foot drum for better screening results. The three screen sections allow for flexibility in sizing to maximize productivity, while the hydraulically folding end conveyor allows oversize material to be effectively stockpiled. For heavy duty applications, a remote control hydraulic tipping grizzly can be added to scalp off large material.
Related Articles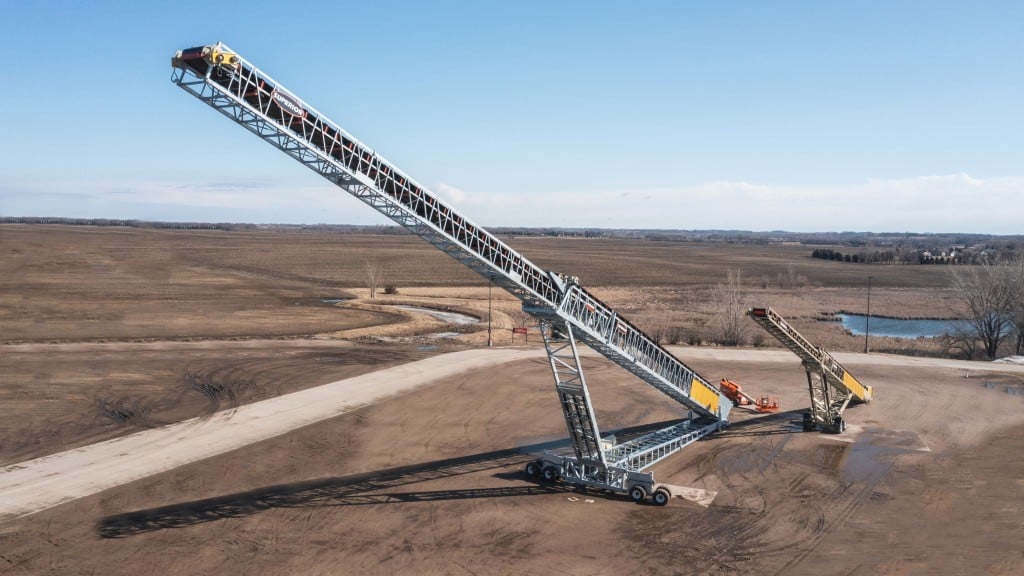 Ault Equipment becomes new dealer for Superior equipment in Ontario, Quebec, and Maritimes