App from A1A Software helps technicians monitor vital crane info on the go
New features include ability to check fleet availability, maintenance notifications and save 3D lift plans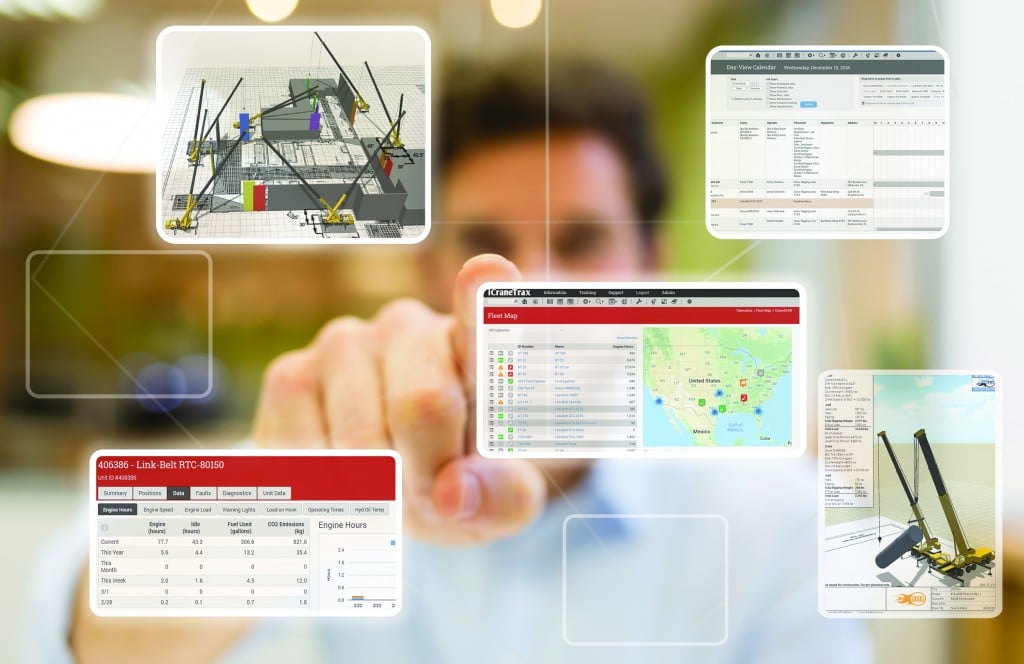 A1A Software will be demonstrating new features of its lift planning and fleet management tools at ConExpo-Con/Agg 2020, including an iTeleTrax app for iCraneTrax users.
This app delivers access to six different information pages right from an Apple or Android mobile device, making it easier for operators, technicians or fleet managers to access critical information while on the go or at the jobsite. The iTeleTrax app includes a fleet map overview of key service items, engine hour and maintenance notifications, DMI engine codes, fleet position for location tracking, and a summary page.

Other key features to be introduced include the ability to run a crane search in fleet records, check for availability against scheduled maintenance or other project allocation, and save 3D Lift Plans with job data and manage documentation. The products will also allow users to check the availability of a crane to be scheduled before selecting it for lift plan creation.
In 2019, A1A Software introduced five web tools for 3D Lift Plan. These tools enable users to input or gather lifting planning information without creating a full lift plan, but which can be saved for later use. The web tools, accessible on a tablet or computer, are Sketch Pad, Crane Comparison, Load Chart Viewer, Crane Loads Calculator and Mat Calculator.