Value of Canadian building permits saw 2.4 percent decrease in November 2019
While declines were reported in six provinces, Ontario took the biggest hit while Quebec thrived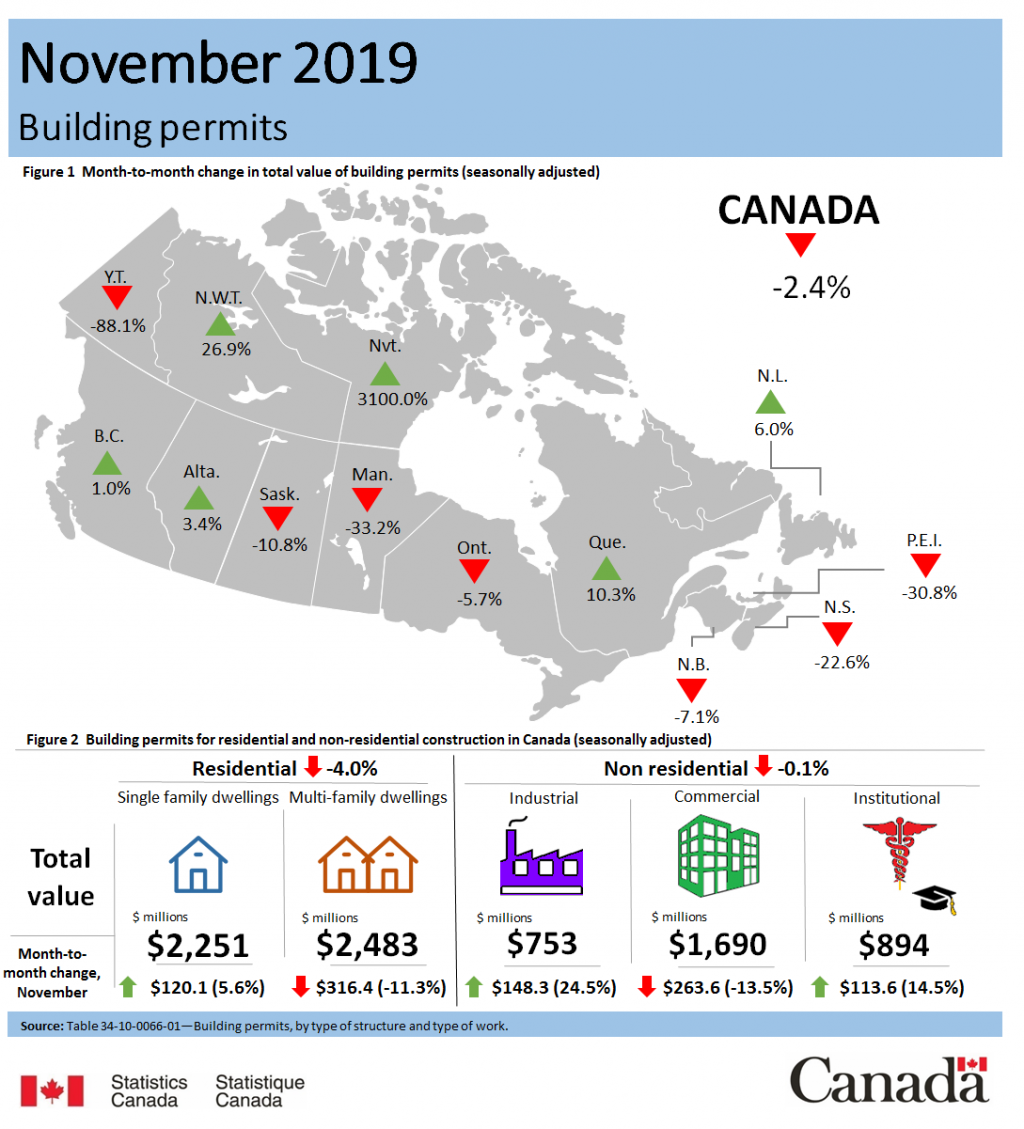 In November of 2019, Canadian municipalities saw a 2.4 percent decrease in the total value of building permits being issued, according to Statistics Canada.
While declines were reported in six provinces, Ontario took the biggest hit with a 5.7 percent loss, offset only by Quebec which saw an increase of 10.3 percent.
A high value permit for an organic waste management facility in Québec City attributed to a majority of the gain seen within industrial permits, which rose 24.5 percent. Québec was also the driving force behind the increase in institutional permits, which grew by 14.5 percent, mainly due to building intentions for healthcare and educational facilities within the province.
However, the 13.5 percent decline in commercial permits offset the gains noted above.
In addition to commercial permits, every province with the exception of Prince Edward Island also saw a steep drop off in the value of permits for multi-family dwellings, decreasing by 11.3 percent. While the total value of permits for single family dwellings offset some of this decline, it rose only by 5.6 percent, with Ontario and British Columbia seeing the greatest increase.
For Nunavut, a mixed-use residential and commercial project in Iqaluit contributed to the largest increase in the value of residential permits in Nunavut since December 2018. The total value of permits issued in Nunavut jumped from $500,000 in October to $16 million in November.
Company info
Related Articles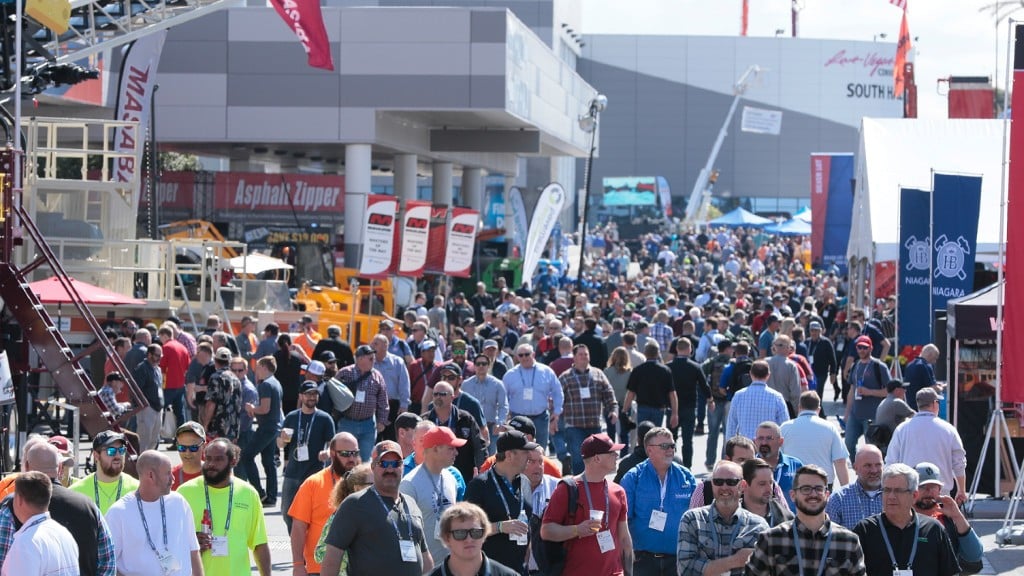 CONEXPO-CON/AGG launches Next Level Awards program to celebrate industry advancements