NAPA Talks Webinar Series: Rethinking Asphalt Recycling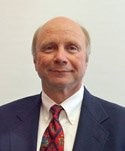 Date: Wednesday, May 22
Time: 2:00 pm - 3:00 pm EST
Speaker: Richard Schreck, Executive Vice President, Virginia Asphalt Association
Asphalt pavement is the No. 1 recycled material in the U.S. with nearly 67 million tons recycled into new asphalt mixes in 2011. Despite this impressive record, opportunities remain to increase RAP use in asphalt pavement construction. Richard Schreck, Executive Vice President of the Virginia Asphalt Association, will lead a NAPA Talks Webinar discussion on "Rethinking Asphalt Recycling," May 22 at 2 p.m. Eastern. Schreck will discuss an opportunity being examined in Virginia – cold central plant recycling (CCPR). With CCPR, RAP and small percentages of asphalt emulsion or foamed asphalt are blended at a central plant to produce an engineered mix for use as a base below a new asphalt pavement surface.
In this webinar you will learn:
• Advantages of CCPR
• Research results
• Design and construction of CCPR mixes
Webinar Fee: $75 for NAPA Members and/or Agency officials** / $135 for Non-Members
**NAPA Members must be logged into the NAPA Web site in order to receive the Discounted Promotion Code, or contact Sandy Lucchesi at [email protected] for the code.

Meet the Speaker:
Richard Schreck, Executive Vice President, Virginia Asphalt Association
Schreck has served for the past 31 years as Executive Vice President of the Virginia Asphalt Association. He is an internationally known expert on asphalt mix design, recycling, paving practices, airfield pavements, QC/QA, stone-matrix asphalt (SMA), and warm-mix asphalt (WMA). He has served in leadership roles on numerous industry committees and partnerships.