Interior Heavy Equipment Operator School teaches student operators the skills to succeed
Canadian business provides operators with opportunity for well-rounded education including daily maintenance, safety and technology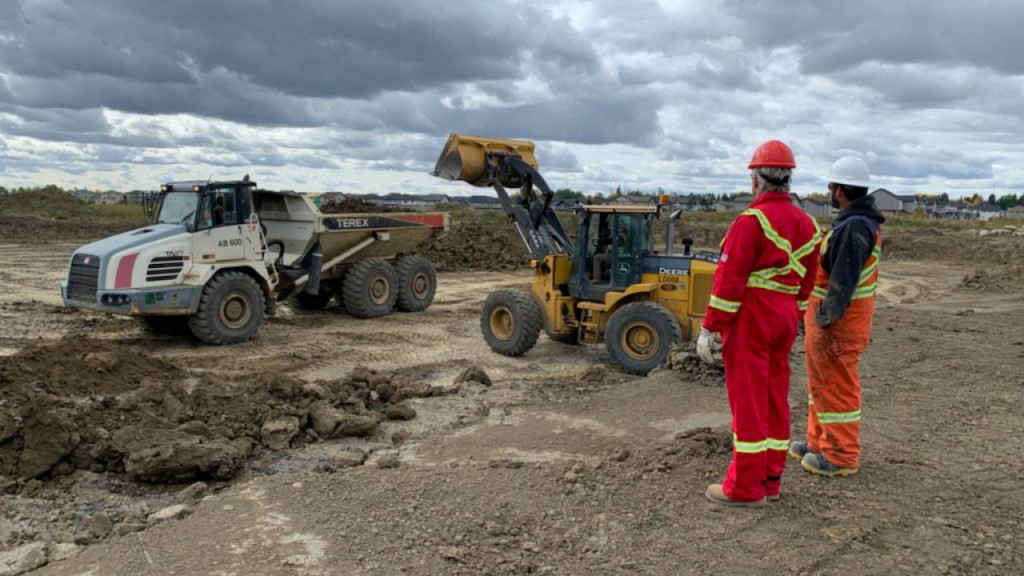 Equipment operation can be a lucrative career choice but getting the right training to set an operator up for workplace success isn't always easy.
"The trade of being a heavy equipment operator is challenging because, of course, the only way you're going to become a smooth operator and be any good at running machines is one day somebody has to hire you and pay you to learn," said Christine Bay, director of Business Development and Operations for the Interior Heavy Equipment Operator School.
The IHE School is stepping up as the boomer generation is retiring. Those retirees are leaving a significant gap in the workforce, providing opportunity for younger or second- or third-career workers to fill those jobs.
The Interior Heavy Equipment Operator School was founded in 2005 in Winfield, B.C., and the business has since expanded to four locations: the original location in Winfield; Mission, B.C.; Innisfail, Alberta; and Edmonton, Alberta. The Edmonton location is the IHE School's top market. The company currently has more than 50 pieces of equipment and trains between 400 and 600 students each year, giving new operators an edge in experience when they enter the workforce while also expanding on the skills and proficiency of experienced operators.
"We've become known for hands-on equipment training," said Bay. "We try to maximize seat time, and because of that our customer base is very diverse. We get everything from millennials who are a bit lost and not too sure they want to go to college or university that take training. . . to tradesworkers who, like most of our students, are between the ages of 35 and 55 years old."
The school is attended by students from all over North America, as well as some students from Europe.
According to Bay, many of the IHE School's students have had prior careers in different skilled trades and are looking to start a second or third career. Some students are in an older demographic and are looking to pick up the skills for part-time income, such as snow removal for local municipalities or grading roads in the winter.
It's key that the school trains students in the skills that employers need. "Employers hold the power because they choose who to hire," said Bay. "We try to have clued-in relationships with a diverse group of industry contractors."
Setting up students for success on the jobsite
During each day at the IHE School, students spend time both on the machines and in the classroom. The school offers safety tickets, such as Workplace Hazard Management Information System, Ground Disturbance Level 2, or Common Safety Orientation for operators who will work in the oil sands. Students are responsible for pre-start tasks and post-operating checks on the machines.
"Employers really like that they learn the equipment maintenance aspect as well as basic operation of the machine," said Bay. "Then we give a broad-based classroom theory approach as well. There are 18 rotations, and they learn everything from soil types to hand signals to safety to flow and reading of grade stakes."
It can be hard to narrow down what students may be doing once they're out in the field, but even if the students are only learning 5 or 10 percent of what they'll do once working, that knowledge can make the difference in a company hiring that person, as opposed to someone with no knowledge or who hasn't invested in themselves, according to Bay.
Students can pick the course package that suits their needs; these packages range from comprehensive skills training across a variety of equipment to tightly focused single-machine courses.
"We try to find out the goal of each student. If the person's goal is to work part-time or have a camp job, it might make sense that they take just the grader course," said Bay.
"We had a gentleman named Terry several years back who was based out of Smithers and took the grader course. He got a job at a diamond mine grading roads and it was perfect for him because he did a two-week on, one-week off rotation and all he had to do was grade the diamond mine road. So, for him, the three-week, one-machine course made sense. For other students, especially if they're newer to the industry, it's nice if an employer knows the operator can move more than one machine."
For many employers, an operator who can run several machines has a higher chance of getting the job than an operator who can run just one. "A lot of our students know that they need to get training to get the job. The really smart ones will actually go talk to employers first, line up what machines they need to fill their vacancies and then apply [for the job] even before they start training with us so they're actually training to employment," said Bay
The three-piece combination course is a popular choice among students paying for the training themselves. "It's a really popular entry because you're training on excavator, loader and rock truck. Those three go really well together." Another popular course is the 10-week Heavy Equipment Operator (HEO) course which provides training on six machines. HEO machines include excavators, grader, dozer, loader, articulated truck and backhoe.
Training is done on a mixed fleet to ensure students' familiarity with a range of OEMs, including Caterpillar, John Deere, Komatsu and Hitachi.
Technology experience in demand
The IHE School has a strong relationship with Brandt Tractor and offers Topcon training on machines. Bay noted that the school had heard from contractors that grads could stand out even more if they had experience with Topcon or other GPS machines.
The school currently offers a several-day course where students can run dozers, graders and excavators outfitted with Topcon technology to get hands-on experience in addition to learning classroom theory behind GPS technologies.
Technology on machines can significantly boost a contractor's efficiency – but only if the operators know how to use it.
"It's one of the industry's biggest fears," Bay said. "It's not even that they invest the money and outfit their machines with this gear, but how are they going to find operators that know how to use it or set it up? [Topcon] training really did stem from conversation with our industry partners."
Taking training to communities
In addition to training students at its four locations, the IHE School takes training on the road with its mobile training division.
In 2019 the mobile unit went to Kwadacha Nation, about half a day north of Prince George, to train 10 members of the Indigenous community in the 10-week HEO course. During training the students completed community benefit projects for the Kwadacha Nation including landfill reclamation, work for a new emergency medical services building, land clearing, hauling, putting a baseball field back into use, building a logging road, and cleaning up and levelling a new sawmill pad and deck area.
At the completion of the course, the students cleared land for the airport runway.
"We take a lot of pride in community benefit projects and work accomplished with our many Indigenous partners," said Bay.
As for the future of mobile training, she said the school is always receiving training need requests from several regions, including the north.
"We'll go wherever the work is as long as it makes sense to all and the stakeholders are on the same page," Bay noted.