Atlantic Heavy Equipment Show returns to Moncton for 2020 exhibition
The show broke records in 2018, attracting 14,800 visitors from across the Maritimes

The Atlantic Heavy Equipment Show broke records at its last edition in 2018, attracting 14,800 visitors from across the Maritimes and beyond. Now, in 2020, the most comprehensive heavy equipment trade show in the region is set to return to the Moncton Coliseum Complex this April 2 and 3.
With over three decades of success on the books, the entire Moncton Coliseum complex will be reserved for the event and filled with indoor and outdoor exhibits of machinery, products, and services.
"With only a few months until show open, everything is full steam ahead for this colossal event," said National Show Manager Mark Cusack. "Over 200,000 square feet of big iron and high energy at this show continues to bring exhibitors and customers back year after year. More than 95% of the floor space is already spoken for, and a diverse base of exhibitors promises a full show floor and a wide variety of offerings for our visitors."
The Atlantic Heavy Equipment Show has become a gathering place for road building, aggregate, construction and forestry professionals who look to this show to keep themselves apprised of the trends in their respective industries and to help them make purchasing decisions.
Online pre-registration is now open for attendees to begin planning their visit. Pre-registration is $10.00 per person ($20.00 at the door) and covers both days of the event.
Related Articles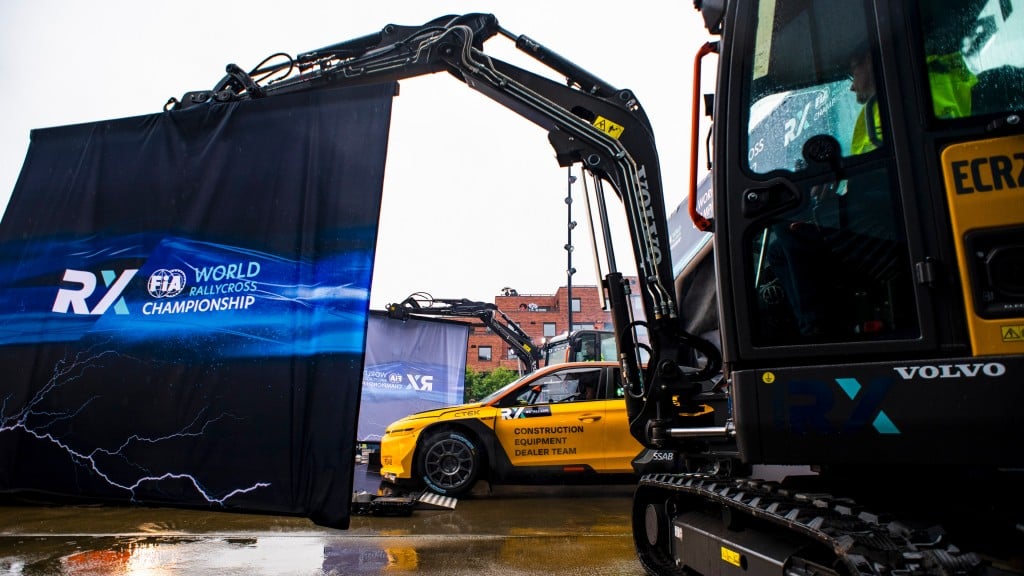 FIA World RX electric era takes off with Volvo CE as official track building partner