GRYB enters U.S. market with strategic acquisition of Winkle Industries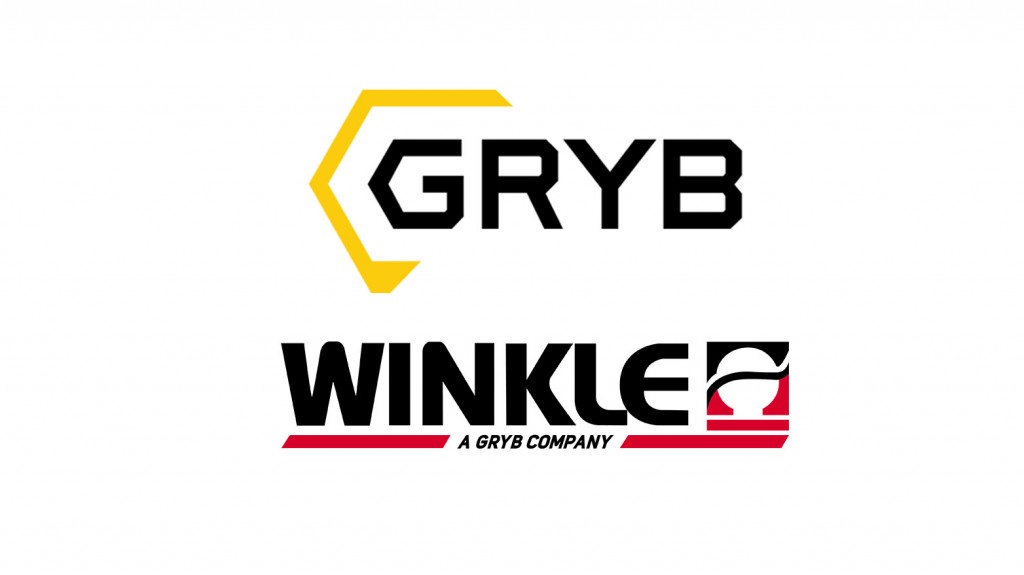 GRYB, the Canadian leader in the design, manufacture and adaptation of attachment equipment for heavy machinery, have announced that they have acquired 100-percent of Winkle Industries and its subsidiaries PROEN Engineering Solutions and LiftTech Field Services.
Based in Alliance, Ohio, Winkle is an industry-leading diversified supplier of engineered mechanical and magnetic material handling solutions and contract manufacturing services.
In addition to gaining a U.S. presence, the move helps establish GRYB as an industry frontrunner with an unmatched materials handling product offering.
"Having a U.S. presence is integral to our strategic growth plan. After much careful research we chose Winkle because they are the best at what they do," said Rémi Beaudoin, GRYB CEO. "They are known for their leadership in the industry,their deep expertise, their reputation for safety and quality, and well-established distribution network. Because we share a passion for excellence, innovation and growth, we are more formidable together."
This is GRYB's second acquisition in less than a year. Earlier in 2019 they acquired Ontario-based Bateman Manufacturing,which specializes in the creation and manufacture of grapples and handling attachments for many sectors. Bringing together these three leaders of attachments for heavy machinery brings many synergies to the mobile cranes industry as well as excavators, construction, demolition, scrap processing, ports, mining and more.
"We are pleased to join the GRYB family and excited to bring our customers additional solutions and capabilities," said Mark Volansky, Winkle's Director of Sales. "Many of our customers, both upstream and downstream facilities that support the steel industry, also require GRYB's products; now we can offer them top quality OEM products at a competitive price."
In addition to synergistic products, Winkle brings GRYB a significant U.S. market share and strategic location. With combined expertise and unrivaled product offering, the group anticipates greatly increased sales fairly quickly. The acquisition bringsGRYB an additional 80,000 square feet of production space as well as a 50,000 square feet warehouse in the U.S., giving them the capacity to handle anticipated growth.
Going forward, PROEN will use their engineering expertise to develop new products for GRYB companies while maintaining an external service. LiftTech will provide highly responsive field service resources to deliver on-site support for increasing uptime and optimizing product performance for GRYB, Bateman and Winkle supplied products. Additionally, this acquisition follows on the heels of a $6.25 million investment to increase production capacity at GRYB's plant in Victoriaville.
"We didn't just buy a brand, we bought expertise. We're looking forward to our public debut at the Associated EquipmentDistributors trade show in Chicago next week, a key market for us," Beaudoin added.
Company info
1400, Boulevard Pierre-Roux Est
Victoriaville, QC
CA, G6T 2T7

Website:
gryb.ca/en
Phone number:
844-604-1396
Read more
More from Industry News
The all-new CASE TR340B compact track loader — operating at 90 horsepower with a 3,400-pound rated operating capacity — is the most powerful radial-lift CTL in the CASE lineup. Its all-new 8-inch LCD display improves on industry-leading CASE visibility with a new backup camera that is viewable in both forward and reverse operation. The display also showcases critical operating information and "trip" details. All-new electro-hydraulic controls, managed through the display, make it easier than ever for operators to dial CASE CTLs into specific application demands. All new cab controls and joysticks make the new TR340B easy to own and operate.
Industries such as construction, mining, energy, utilities and forestry, face many challenges when it comes to tracking assets and employees. Equipment often has to be transferred between locations, or monitored while it is dormant during off seasons. Lone workers may have to travel long distances or visit multiple sites during the course of their activities. And, all of this is further complicated today with shifting supply chains and economic realities putting further strain on the bottom line.