EDGE VS420 slow speed shredder provides a high degree of customization
Twin-shaft design ensures resistance against wear, material wrapping, and contaminants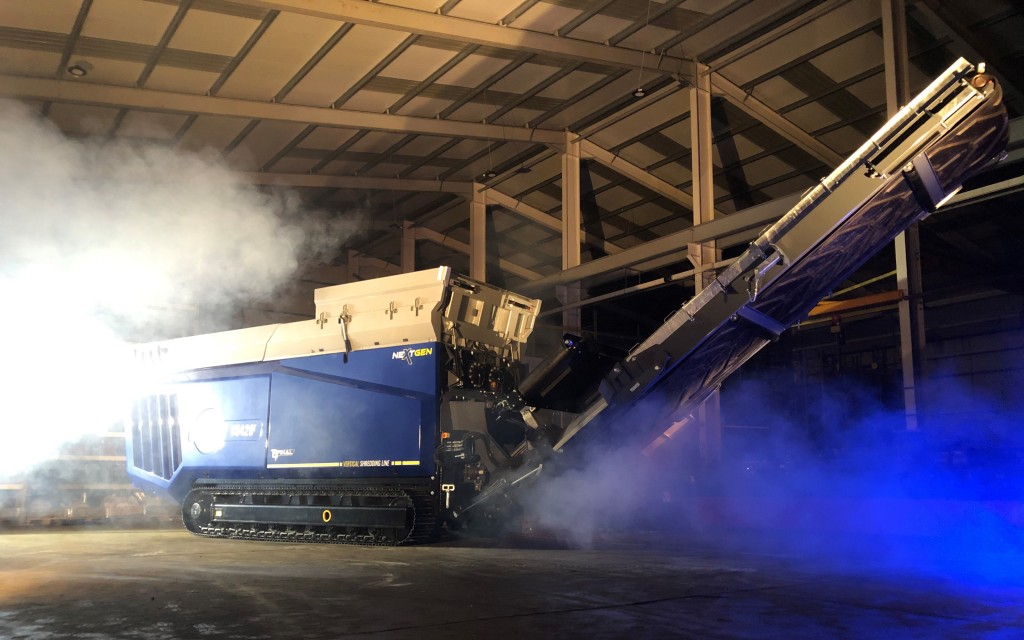 EDGE Innovate is set to introduce the EDGE VS240 high-capacity shredder in North America at the upcoming CONEXPO-Con/Agg 2020 in March. These new models are ideal for processing materials such as green waste, MSW, C&D waste, biomass and end of life tires. According to EDGE, they have taken decades of experience in designing, manufacturing and commissioning industrial waste shredders in order to create the exceedingly customizable and high capacity VS420.
At the heart of the VS420 are 2m (6'7") long synchronised twin high torque shredder shafts which can be customized to suit exact applications and desired product piece sizes. The twin shaft design ensures less wear, promotes self-cleaning, prevents material wrapping and features a high resistance to contaminants via an intelligent operating system which incorporates tramp metal protection, therefore preventing asset damage.
With a range of both rapid volume reduction and intricate piece sizing chambers available, the EDGE VS420 series can be modified to be used as either a primary or secondary shredder.
Powered via a Caterpillar C9.3B Tier 4 Final / Stage IV ACERT engine, the shredder also reduces engine emissions and offers an improvement in fuel consumption compared to other engine options. The VS420 offers a series of design features such as hydraulic hopper extensions with hydraulic locking mechanisms, a large automatic tipping hopper with remote functionality, hydraulic height adjustable twin pole magnet and a "One Point" service area which makes daily maintenance checks possible from one vantage point.
EDGE has also introduced a control philosophy that gives operators a larger scope for customization. Further operator control is provided via EDGE's VS Status Lighting system which provides a quick and simple communication link between the machine and the operator. It allows the operator to know the status of the shredder, when to continuing loading material, when not to load or if there is a blockage, thus ensuring maximum throughput while preventing material overload.
Related Articles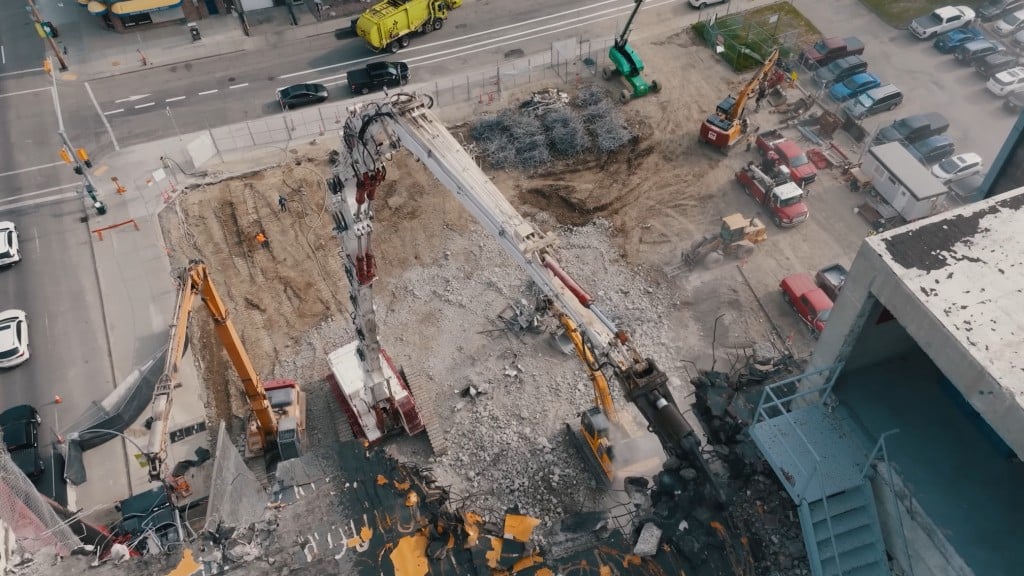 (VIDEO) Priestly Demolition takes down 10-storey Calgary building with colossal KOBELCO excavator