Hy-Brid Lifts releases tallest model ever in its line
Pro Series PS-1930 is also the line's first outdoor model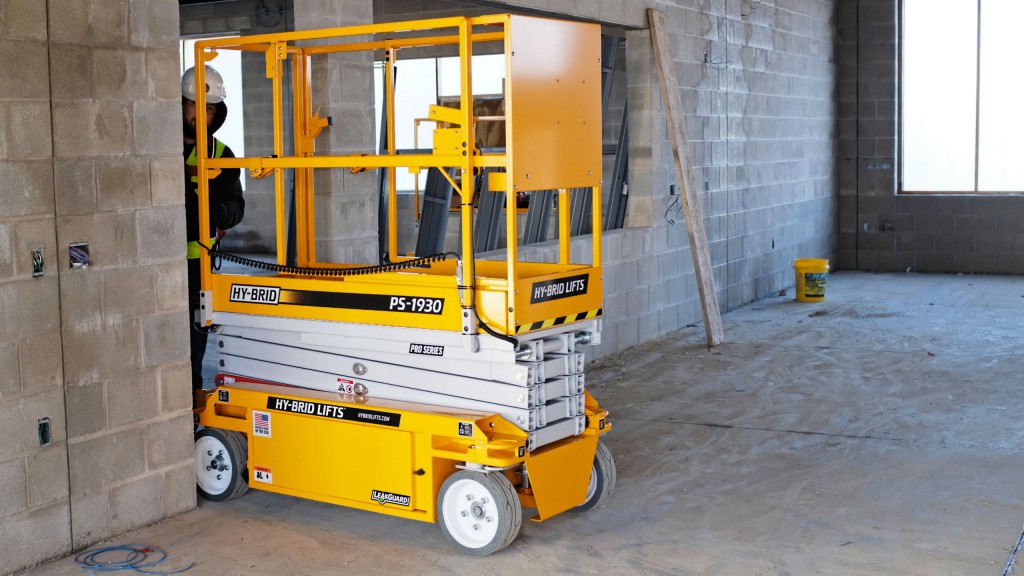 Hy-Brid Lifts has introduced the brand-new Pro Series PS-1930, a 19-foot scissor lift that offers features such as non-fold-down rails, a working height of 25 feet, and the company's innovative LeakGuard™ system.
As the tallest model in the Hy-Brid line, the new lift meets the ANSI A92.20 standards that will go into effect March 2020. The lift will also feature a new color scheme to identify the A92.20-compliant lifts, with other models following suit as they meet new standards.
Suitable for a wide variety of uses including construction, maintenance and other applications, the lift provides additional height while still offering the same versatile characteristics of Hy-Brid Lifts.
With the new A92.20 standard, the railing heights are increasing. This is causing manufactures to incorporate folding rails in order to fit through standard doors. Hy-Brid's unique approach allows the PS-1930 to fit through standard doors without fold-down rails, allowing contractors to efficiently move to the next location without wasting time to perform the extra steps of folding down the rails and setting them back up once in place. The lift is also lightweight and compact enough to fit in standard elevators, meaning more access for users on a variety of jobsites.
The lift will also debut Hy-Brid Lifts' latest innovation: LeakGuard. This fluid containment system integrates with the PS-1930 to allow for 110% hydraulic fluid containment. The system provides users with a simpler alternative to inconvenient methods such as diapers or other manufacturers' multi-tray systems.
The PS-1930 will be rated for indoor and outdoor use, making it the first lift from Hy-Brid Lifts certified for outdoor use. The unit incorporates new upper controls that allow users to switch between indoor and outdoor modes.
The lift features an industry-leading capacity of 650 pounds and is rated for one person plus materials. The PS-1930 is 69.5 inches long and 30 inches wide, with a stowed height of 74.5 inches tall, making it compact for storage and shipping. The platform is 60 inches long by 24 inches wide, with a 30-inch slide-out platform extension, which provides plenty of working space. The lift weighs less than 2,000 pounds, which is a fraction of competitive models' weight. This allows contractors to comply with trailer weight restrictions, making it easier to get more lifts to a jobsite in one trip.
Related Articles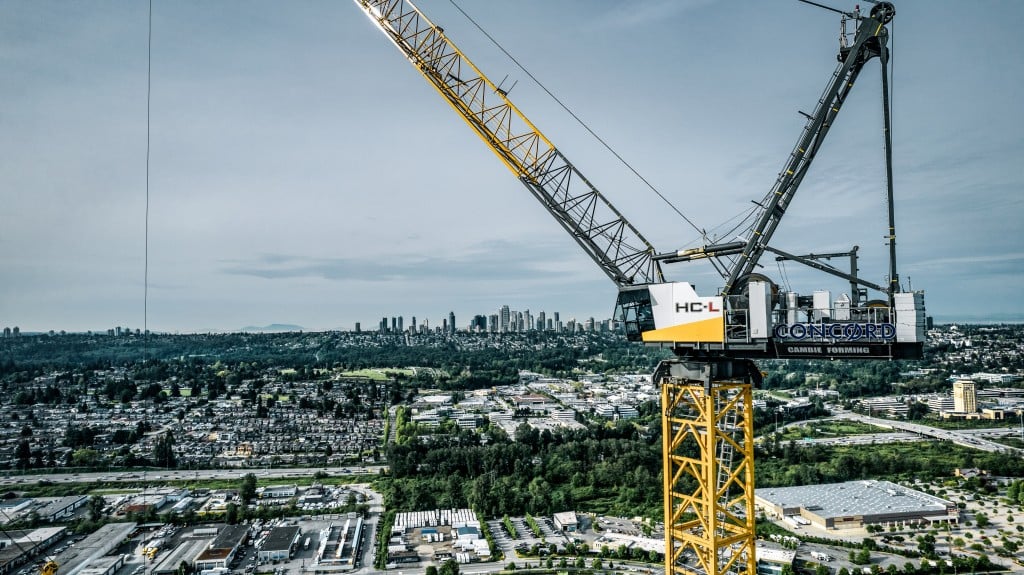 Cambie Forming to build 56-storey Burnaby residential building using newly bought Liebherr tower crane